Sen. Ron Johnson compares 2016 elections with United Flight 93 on 9/11


GREEN BAY -- U.S. Sen. Ron Johnson on Saturday compared the 2016 elections with a vote that happened aboard a hijacked airplane on Sept. 11, 2001.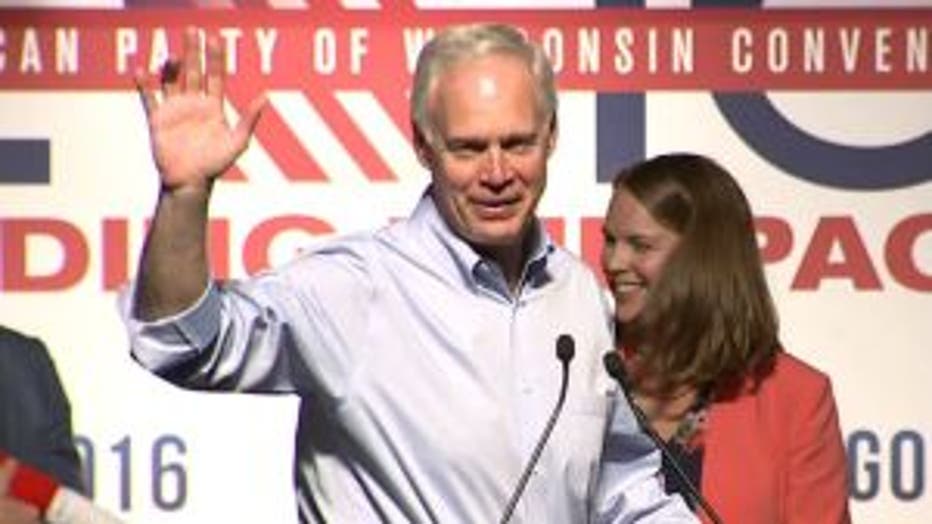 Johnson, who is locked in a tight re-election campaign with challenger Russ Feingold, recalled how the passengers on United Flight 93 took a vote and decided to storm the cockpit. They were unsuccessful in retaking control from the hijackers, and the plane crashed in Pennsylvania.

"We're going to be encouraging our fellow citizens to take a vote," Johnson told several hundred people at the convention. "It may not be life and death like the vote the passengers on United Flight 93 took but, boy, is it consequential."

Johnson said he was "more panicked" for the future of the country than when he first took office in 2011. He decried the policies of President Barack Obama and tied Feingold's policy positions to the president.

Johnson's analogy got pushback from the Democratic Party of Wisconsin, which tweeted, "Obscene that Ron Johnson would compare his 2016 re-election campaign to 9/11."

By a unanimous voice vote, the convention endorsed Johnson's re-election bid. The race is being watched nationally by both parties and several third-party groups because it could tip the balance of power in the U.S. Senate.

Johnson used much of his speech to compare himself to Feingold, whom he defeated in 2010. Feingold held the seat for 18 years previously.

Johnson was dressed in a button-down blue shirt and, unlike other convention speakers, did not wear either a suit jacket or tie. He said it was the same blue shirt he wore to announce his 2010 bid.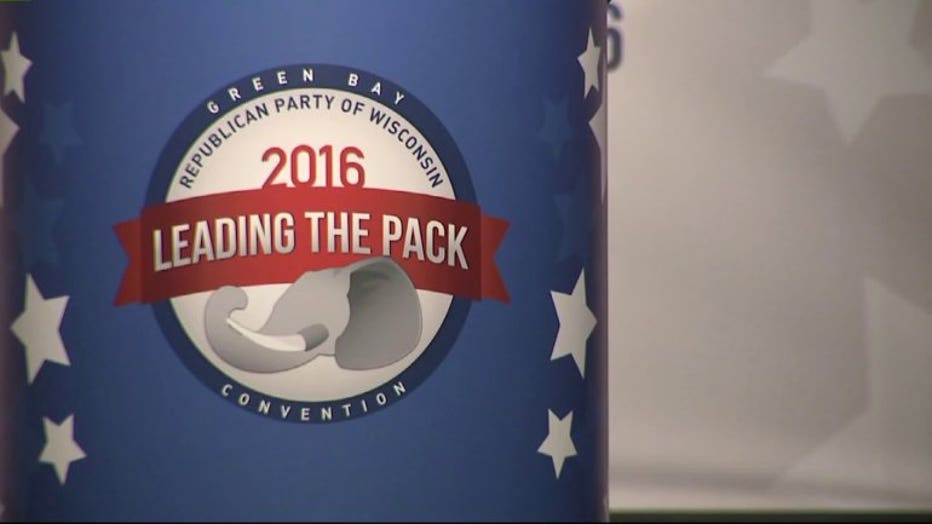 Many people at the convention expressed concerns about presumptive Republican presidential candidate Donald Trump. Several elected officials steered clear of mentioning Trump's name Saturday.

Johnson, who has endorsed Trump, said Wisconsin Republicans were excited about the Senate race despite hesitancy over the presidential campaign.

"Republicans, conservatives, tea party folks in Wisconsin are pretty darn unified," Johnson told reporters after his speech. "Maybe not 100 percent, but in the high 90s. We understand what's at stake in this election, and we agree on the big principles."

The Democrats will hold their annual convention June 3-4 in Green Bay.