Semi hauling 70K lbs. of paper products hits van pulling camper, closing all lanes of I-43 SB at WIS 60


GRAFTON -- All lanes of I-43 southbound were closed for hours Tuesday, November 7th at WIS 60 due to a crash involving a semi and a van pulling a camper.

It happened around 1:30 p.m. near Grafton.




According to the Ozaukee County Sheriff's Office, an investigation has revealed a van pulling a camper was headed southbound on I-43 north of Lakefield Road in Grafton when it was struck from behind by a semi. The semi then jack-knifed into the median.

Three people were taken to the hospital for treatment of injuries not believed to be life-threatening.

All lanes of I-43 southbound were closed due to lane blockage from large mounts of debris. The semi was hauling approximately 70,000 pounds of paper products, which were being unloaded at the scene.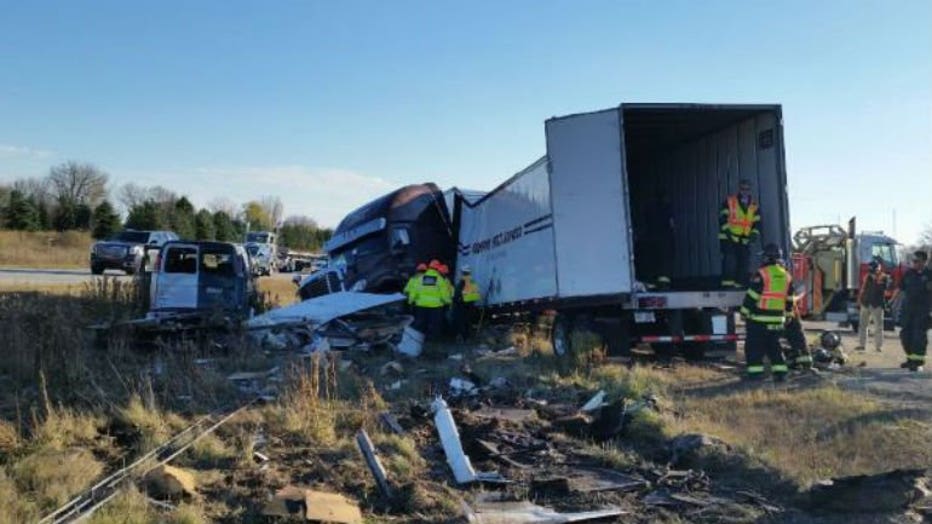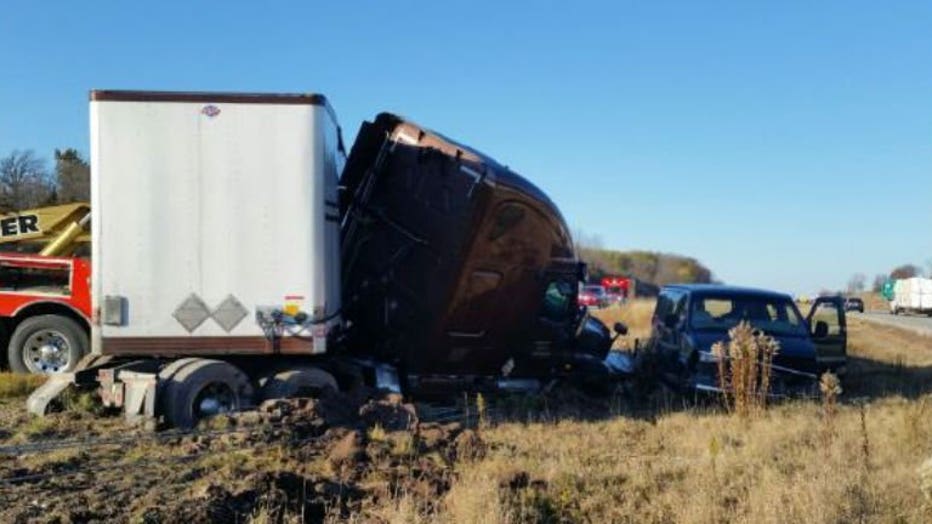 Crash on I-43 SB in Ozaukee County


Additionally, the Ozaukee County HazMat Team was called in to assist with a diesel fuel spill.

At the same time, a report of a secondary crash was reported in the northbound lanes, just south of the original crash. Mequon fire officials were called out to that scene to transport patients to the hospital.

Ozaukee County sheriff's officials said crews would need two to four hours to clear the scene of the initial crash, which involved more than 50 personnel at one point.

The closures created numerous traffic delays, and officials suggested drivers use an alternate route. The scene has since cleared.