Select bus shelters offer voter ID information ahead of April election
MILWAUKEE -- As part of its Voter ID Information Program, the Milwaukee County Election Commission has purchased informational signs for Milwaukee County transit shelters.

Officials say bus shelters were chosen for this advertising, since it is likely that many bus riders may not have a driver's license and therefore will need another form of acceptable photo ID in order to vote.

The signage is currently in place for the April election and will also be in place during the four weeks preceding the November election. The signs are located in bus shelters at: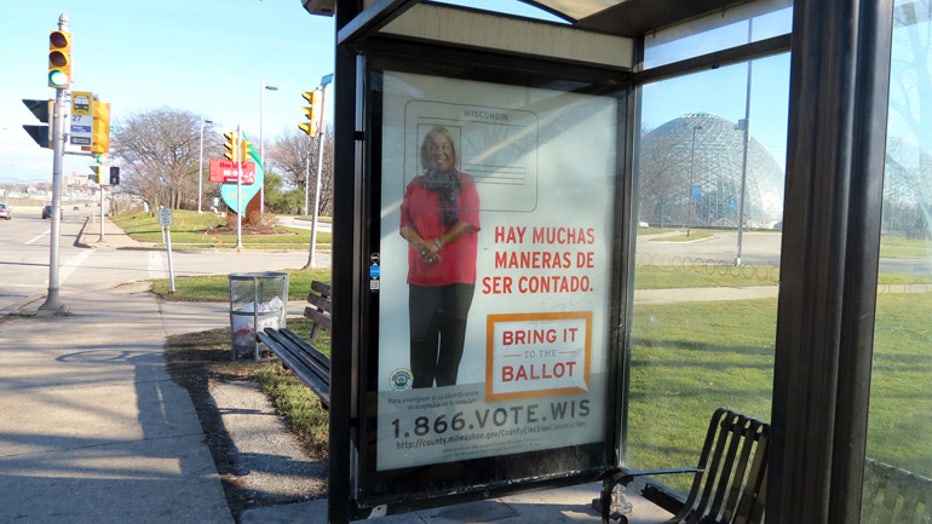 For more information on Wisconsin's Voter ID Law visit the Bring It to the Ballot web page at: bringit.wisconsin.gov.

To find out where you vote go to My Vote Wisconsin at: myvote.wi.gov.