Seeking future employees: Foxconn kicks off 'Fall College Career Fair' with stop at UWM


MILWAUKEE -- Foxconn is ramping up its recruiting efforts before the Mount Pleasant campus even opens. Company representatives visited the University of Wisconsin-Milwaukee campus Monday, Sept. 17 to meet with potential future employees.

With a lot of focus on Foxconn's promise to hire 13,000 for the Mount Pleasant facility, officials announced a new hiring website as they met with potential candidates at UWM: Foxconnjobs.us.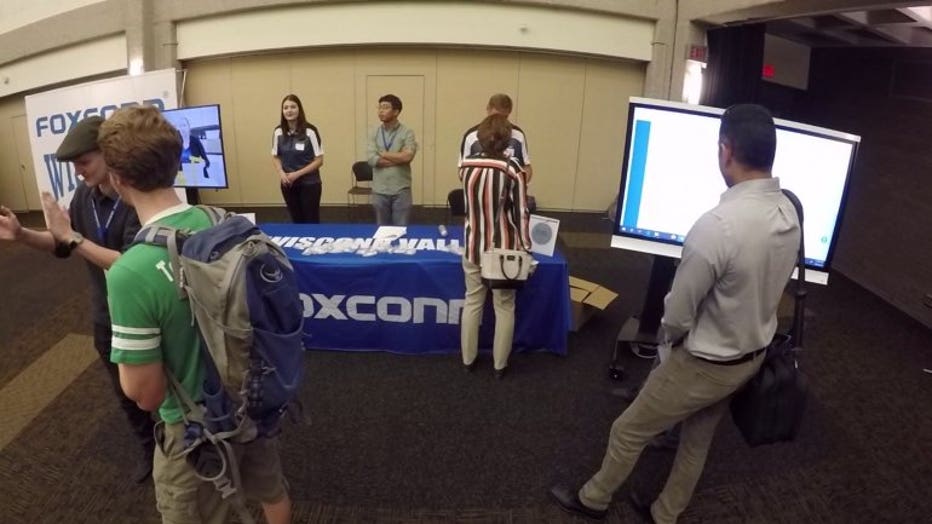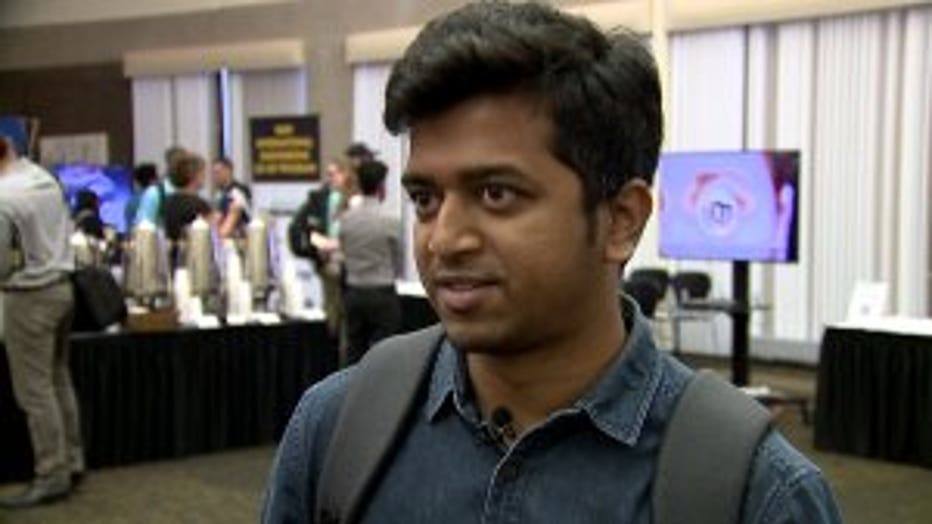 Swadesh Poddar, a graduate student at UWM, mingled with Foxconn representatives, inquiring about a potential internship or, in two years when he's finished with grad school, full-time work.

"I've just started this semester. There are some very diverse areas of research you can do as well if you get the opportunity to work there as an intern or a full-time employee," said Poddar.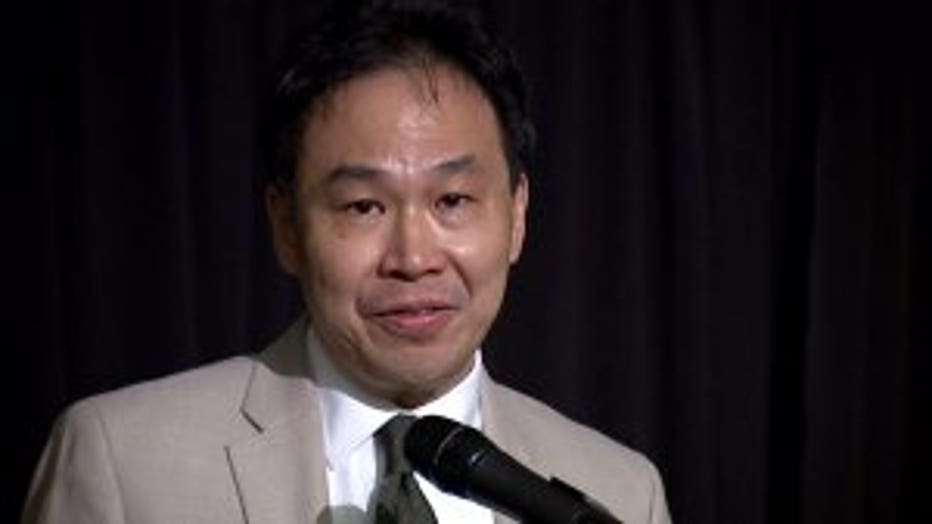 Alan Yeung, Foxconn's director of strategic initiatives said the company is building and hiring at the same time.

"I think we are looking to hire a few hundred people over the next two three months. You will be working on advanced manufacturing, working on how to build and also work with automation and robotics," said Yeung.

In addition to the 13,000 jobs promise, Foxconn has also committed to hiring at least 3,000 veterans. There's no specific quota related to UW System alums, but UWM Chancellor Mark Mone said the university is positioned to provide qualified job prospects.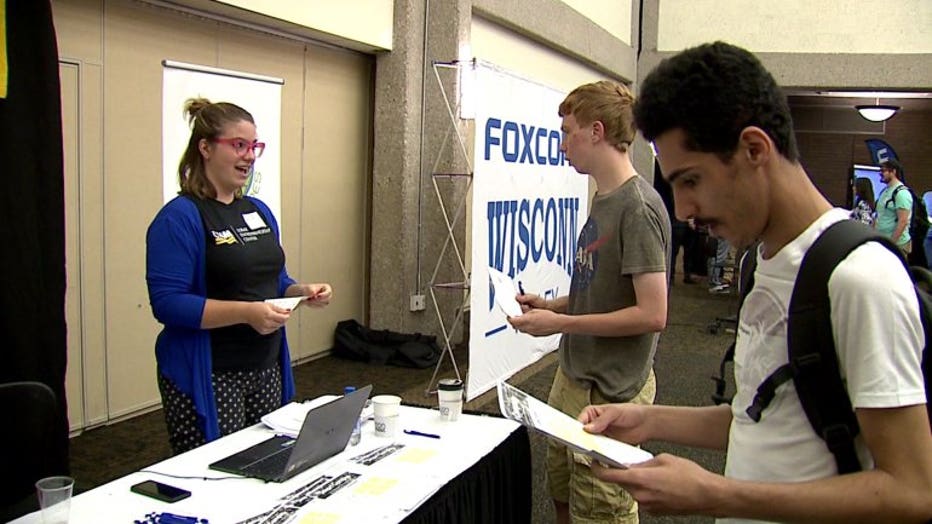 "It's not just in the STEM fields. It's not just in engineering, but it really is across the whole gamut," said Mone.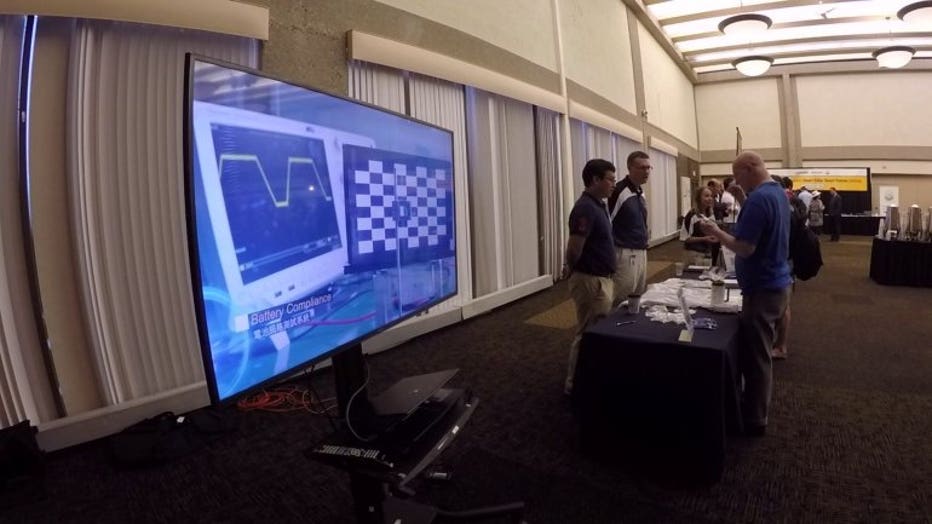 This was just the beginning of Foxconn's "2018 Fall College Career Fair:"








| | |
| --- | --- |
| September 26 | UW-Platteville |
| | |
| --- | --- |
| September 27 | UW-Eau Claire |
| | |
| --- | --- |
| September 27 | Milwaukee School of Engineering |
| | |
| --- | --- |
| October 11 | Waukesha County Technical College |

In June 2018, Foxconn partnered with UWM to pilot their first international co-op program in Wisconsin. UWM engineering students will study at the university in Taiwan and work at a Foxconn facility there before returning to UWM to complete their degrees.

According to a news release from UWM officials, the co-op program will introduce engineering students to liquid crystal display fabrication technology and processes. LCD panels are used in a variety of high-tech consumer electronics products, such as smartphones. The co-op program eventually could be expanded to other colleges and universities in Wisconsin and the Midwest.

Additionally, Foxconn has pledged $1 million over the next three years to the "Smart Cities – Smart Futures" competition to generate ideas for game-changing innovative solutions in the fields of sustainable environment, smart mobility, advanced manufacturing, smart homes and smart health. The competition is open to anyone affiliated with a public or private Wisconsin university, technical school or college, and the deadline for first round entries is Oct. 31.

CLICK HERE to learn more.