Search warrant: Marijuana found in vehicle that struck, killed Marquette dean on campus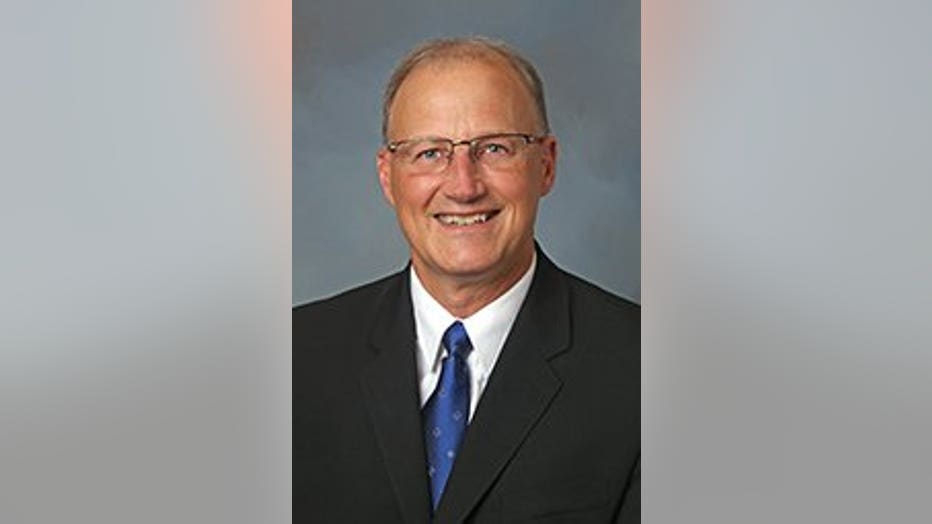 Joe Daniels, Keyes dean of business administration (Courtesy: Marquette University)


MILWAUKEE -- A pedestrian was struck and killed by a vehicle near 10th Street and Wisconsin Avenue in Milwaukee Tuesday night, Feb. 11. The victim was identified as Joe Daniels, Keyes Dean of Business Administration at Marquette University -- a man who made a lasting impact in his 30 years on campus, and someone who had big plans for the business school moving forward. Meanwhile, investigators found a small baggie of marijuana in the striking vehicle, according to a search warrant affidavit seeking DNA evidence obtained by FOX6 News.

"It's really sad," said Josh Redmann, Marquette student. "It's definitely a loss for the school."

According to Milwaukee police, an investigation revealed Daniels, 60, was crossing the intersection of 10th and Wisconsin from east to west around 8:15 p.m. Tuesday. A 20-year-old woman was speeding northbound on 10th Street through a green light, and struck Daniels in the middle of the crosswalk.

Daniels was transported by the Milwaukee Fire Department to a hospital, where he was pronounced dead.

"When we lose a part of our family, even though we don't know them, we know people who did know them, and so, we feel the sadness through them, and it still hurts," said Brooke Rodden, Marquette student.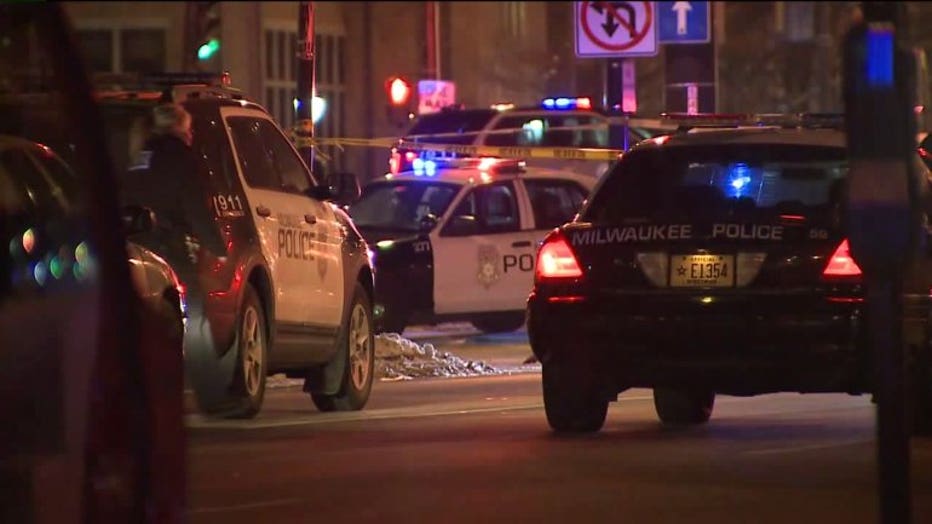 Pedestrian struck by vehicle, killed near 10th and Wisconsin in Milwaukee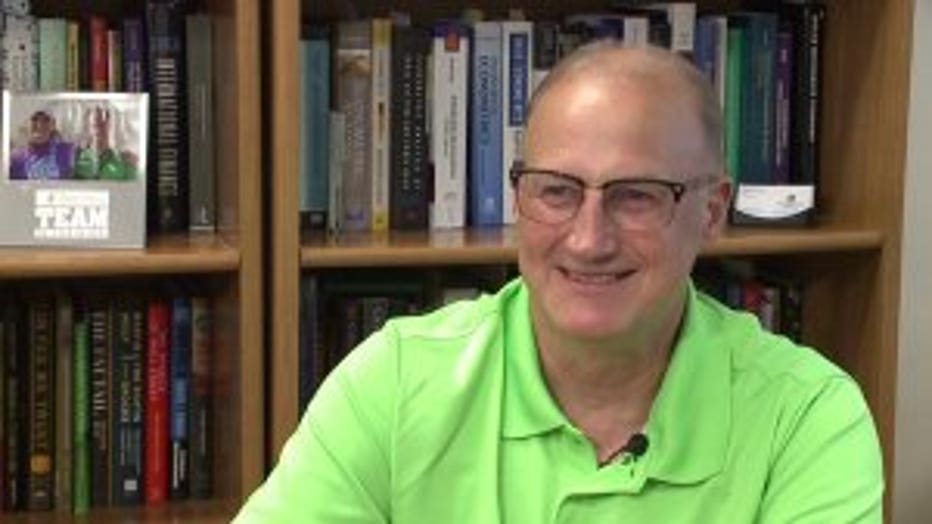 The driver stayed on the scene and was arrested for operating a vehicle while under the influence of an intoxicant. The search warrant affidavit said she failed field sobriety testing. Additionally, the affidavit said she had a male passenger, and the vehicle "smelled of burnt marijuana." It was towed from the scene as evidence.

"I think that's what so tragic about it, is because it shouldn't have happened, but it did," said Rodden.

As the Keyes Dean of Business Administration, Daniels took to Twitter in the days before his death, writing that, "It's an exciting time for Marquette University Business."

"I was shocked, frankly," said John Keefe, Marquette student. "I heard he was a great guy."

Business classes were canceled Wednesday, and a private prayer service was held on campus to remember Daniels, who was a cancer survivor and avid runner.




Letter from Marquette University President, Dr. Michael R. Lovell: 

Dear Marquette community,

I'm writing this morning with incredibly difficult news. Today I ask you all to mourn the tragic loss of Dr. Joe Daniels, Keyes Dean of Business Administration, who was fatally struck by a vehicle on campus last night.

On behalf of the entire Marquette community, please join me in praying for the Daniels family and friends and our colleagues in the College of Business Administration.

Joe was a campus fixture for more than 30 years, and I was honored to call him my friend. He inspired students his entire career as a mentor and educator and made an indelible impact on the field of economics as a master scholar. Ultimately, Joe helped take Marquette Business to new heights. He was instrumental in inspiring a new vision for the college, which we will carry forward in his memory.

As a Marquette community, we struggle for comfort as we each feel the impact of this loss in different ways. We are a family and need to support each other the most during times of immense sorrow.

All College of Business Administration classes will be cancelled today and this evening.

A campus-wide prayer service will be held in the Chapel of the Holy Family in the AMU at 2 p.m. so that campus can come together to remember Joe and to pray for his family and friends.

Support and resources are available for the campus community through Campus Ministry, the Faber Center, the Counseling Center and the Employee Assistance Program. Special support is being provided to the College of Business Administration. Campus Ministry and the Faber Center will be in rooms 265 and 253 in Straz Hall all day today to provide spiritual support to anyone in need.

We will share funeral arrangements in Marquette Today when we have that information.

Please pray for Joe's family and friends as they grieve an immeasurable loss.

Statement of Milwaukee Alderman Bob Donovan:

I am saddened by the sudden and senseless loss of Dr. Daniels – someone who inspired students for decades at Marquette – and I offer my sincere condolences to his family, friends, and colleagues.

The female driver of the vehicle was operating at a high rate of speed at the time of the collision, according to police. She stayed on scene and was arrested on suspicion of driving while intoxicated.

Additionally, last night a second pedestrian was killed by an alleged intoxicated driver – this when an incident occurred near N. 25th and W. Clybourn.

I not only offer my sympathies to the Daniels family, I offer them to the loved ones of the second victim and indeed to ALL of the families of the victims of Milwaukee's reckless driving epidemic. It pains me to say this, but our reckless driving problem is literally and figuratively killing the City of Milwaukee!

While I applaud the collaborative efforts of Milwaukee Police with the State Patrol and the Milwaukee County Sheriff's Office to combat reckless and intoxicated driving, something more needs to be done. I urge everyone to support proposed bills in Madison that would toughen the penalties for drunk driving and for reckless driving. We need those to pass as soon as possible.

But I also want to AGAIN call on the courts to do their job in protecting our citizens. Until the judges and the courts step up and stiffen up, I don't see our reckless (and drunk) driving problems going away anytime soon.

About Joseph Daniels, Keyes dean of business administration at Marquette University:

Joseph Daniels received his Ph.D. in economics, with fields in international finance and money and banking, from Indiana University in 1992 and has been a faculty member at Marquette University since that time. He also served as Visiting Fulbright Chair of Governance and Public Policy at McMaster University, Farr Distinguished Visiting Professor of International Economics at Wake Forest University, and a Visiting Fulbright Research Scholar in the International Relations Program at the University of Toronto. Daniels is widely published in economics and his research has appeared in outlets such as the Journal of Money, Credit, and Banking, Journal of International Money and Finance, Journal of Monetary Economics/Carnegie-Rochester Conference Series on Public Policy, Princeton Studies in International Finance, and International Tax and Public Finance, and has been reviewed in the Wall Street Journal, and Foreign Policy. He has functioned as an officially credentialed media expert at the G7/G8 economic summits, appearing in a wide-range of media outlets including the Wall Street Journal and Financial Times. Daniels has served as a consultant for private firms and banks and co-authored two textbooks on international economics.