Search warrant executed: Law enforcement arrests Racine man, confiscates drug paraphernalia
RACINE -- A 22-year-old Racine man is in custody after agents from the Racine County Metro Drug Unit, the Racine County Sheriff's Office S.W.A.T and K-9 officer executed a search warrant at a home near N. Memorial St. and Hamilton St. early Thursday, May 17.

The Racine County Sheriff's Office says the suspect at the residence was a known gang member and involved in the sales of cocaine. Law enforcement located the following during the execution of the search warrant: 81.5 grams of cocaine, 1.4 grams of marijuana, digital scales, drug paraphernalia, a handgun, ammunition, numerous cell phones and $2,391.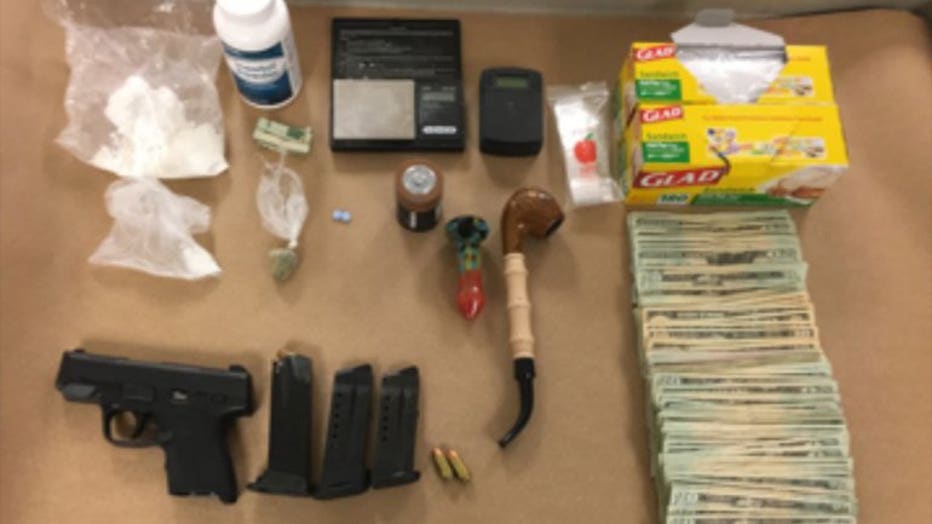 Officials say there was also another family with a young child residing in the residence. The Racine County Human Services Department (HSD) was contacted under the drug endangered children protocol.


The 22-year-old suspect was taken to the Racine County Jail and is expected to face the following charges: