Scrap thieves target welding business, owner calls FOX6 for help


MILWAUKEE (WITI) -- A Milwaukee business owner is fed up with a band of thieves who keep stealing his materials.  He's been hit six times in the past year -- four of them in the past two weeks!  In fact, he was so frustrated with police and the city's response, he called the FOX6 Investigators for help.

Police say they've been on top of the situation the whole time.

"Scrap metal theft nationwide has been a major problem," says Milwaukee's District 4 Police Captain Victor Beecher.  "It has been a problem for many years and as scrap prices go up, the problem gets worse."

It's a problem that has plagued Parker's Welding, a family-owned business near 64th and Mill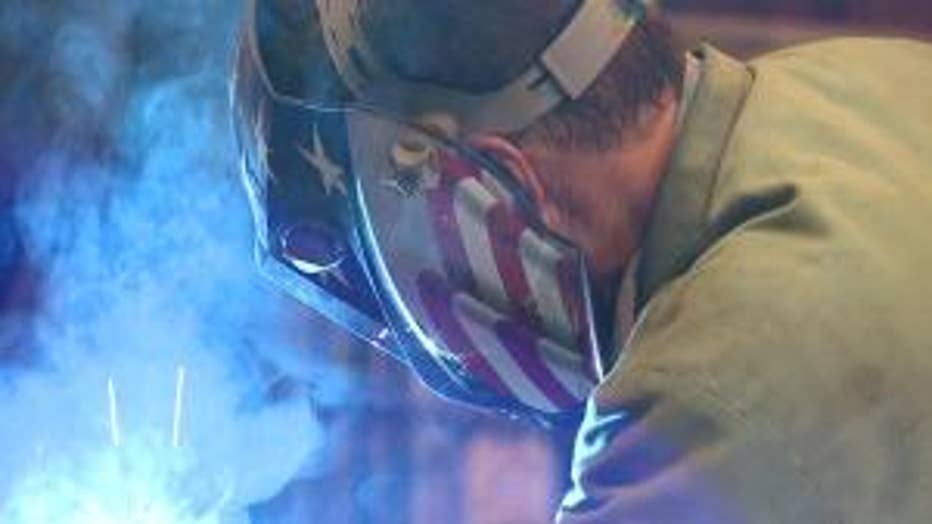 Orel Parker is third generation owner of Parker's Welding near 64th and Mill Road in northwest Milwaukee.


Road on Milwaukee's northwest side.

"It's gotten to the point I can`t keep up with it," says Orel Parker, third generation owner of the business.  "So much stuff is missing and I'm having to move it around, I can't tell what's missing anymore."

The problems for Parker started last fall, when thieves cut through a fence on the south side of Parker's property and made off with thousands of dollars worth of industrial grade steel.  It happened again in April.

"I suspect it`s gotta be the same people," Parker says.  "Came through the same place in the fence.  They came through the exact same hole."

Once the thieves get the metal out, it appears they are taking it to local scrap yards to make a quick buck.  For instance, if scrap recyclers pay 5 cents per pound for scrap metal, a 20-pound piece of steel will earn thieves $1.00.  But Parker says in April, thieves made off with thousands of pounds of scrap metal worth roughly $2,000 to the thieves, but worth between $10-to-$20-thousand to him.

"I can't afford those kinds of losses all the time," Parker said.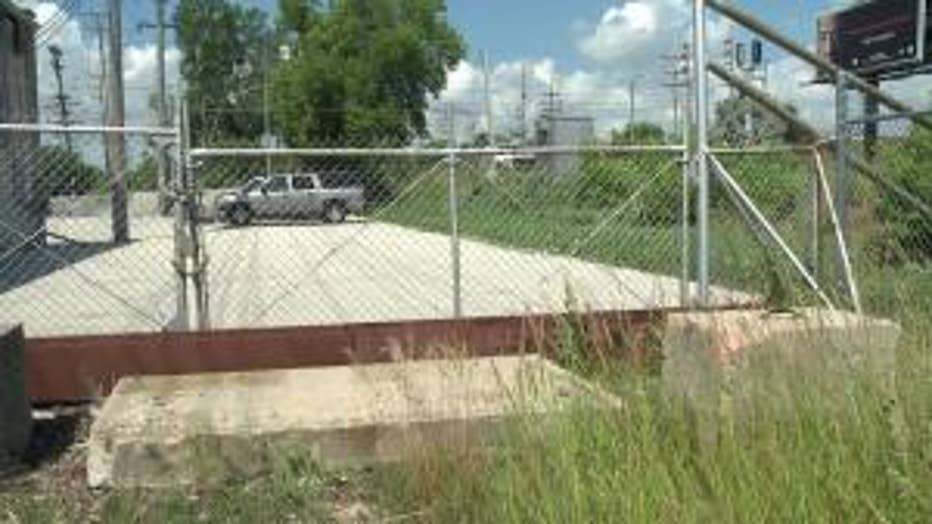 Parker placed metal beams and concrete blocks in front of one entrance as a barricade to keep scrap metal thieves from driving onto his property and loading up their trucks.


After the April theft, Parker barricaded the front entrance to his property.  He stacked empty shelving units along a fence line to make it harder for thieves to get in.  He moved excess material that had been stored outside back into his already crowded building.  And he beefed up his surveillance system.

"We've always tried to make ourselves a harder target," Parker said.

But while Parker was doing all he could to protect himself, he did not feel he was getting much help from City Hall.

"I called the mayor's office. They just gave me a generic response and gave me some phone numbers to call," Parker says.  "Called the alderman's office, generic response, you know, 'Too bad, sorry this happened, but it's still going on.'"

Finally, he called a friend who is also a former Milwaukee police officer.

"I said, 'I don't know what to do anymore,'" Parker said.

Parker and his friend did their own detective work and found 19,000 pounds of stolen steel at a nearby scrap metal recycler.  Some of the pieces still had the name of Parker's business painted on them.

"We did our own lay work," Parker says.  "We found where it was taken, we got the police involved."

Police told Parker they had identified three suspects and taken the case to the district attorney.  But three months later, there were still no criminal charges.  And the thieves struck again.

On July 6th, Parker's security system caught images of two men rummaging through a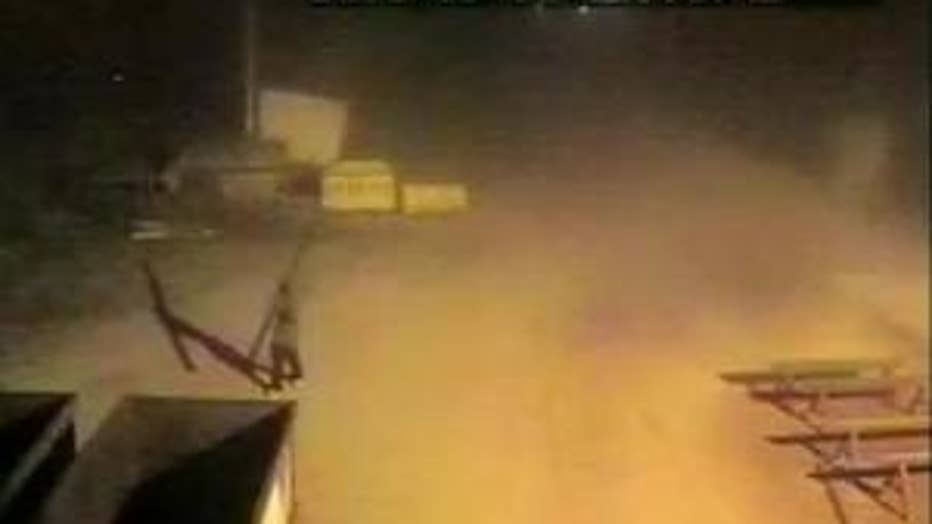 Parker's surveillance system captures evidence of thieves taking metal beams from his property.


dumpster full of scrap metal and removing items.  Three days later, July 9th, they were back again for more.  July 10th, two men are seen on the security tape walking back and forth in front of the camera, despite a new light Parker installed to deter the crime.  The bright light clearly shows the men hauling away 10-foot steel beams.  Then on July 12th, they were back for the fourth time in seven days.  For more than 20 minutes, one man can be seen walking through the yard, methodically hauling away one metal beam after another.  Finally, a police squad car pulls into the front lot to do a spot check and - on the other end of the yard - the suspect slips away into the darkness.

"He was in the middle of taking stuff out when they showed up," Parker says.  "When they went to one side of the lot, he bugged out the other side.'"

In the midst of the latest round of thefts, Parker contacted the FOX6 Investigators for help.  We started asking questions of police July 12th.  We sent interview requests to police, Mayor Barrett, and Alderman Robert Puente on July 16th.  On July 18th, the district attorney finally filed criminal charges against three men for the April thefts -- Peter Melvin Brown, Rufus Hollingsworth and Terry Hartz.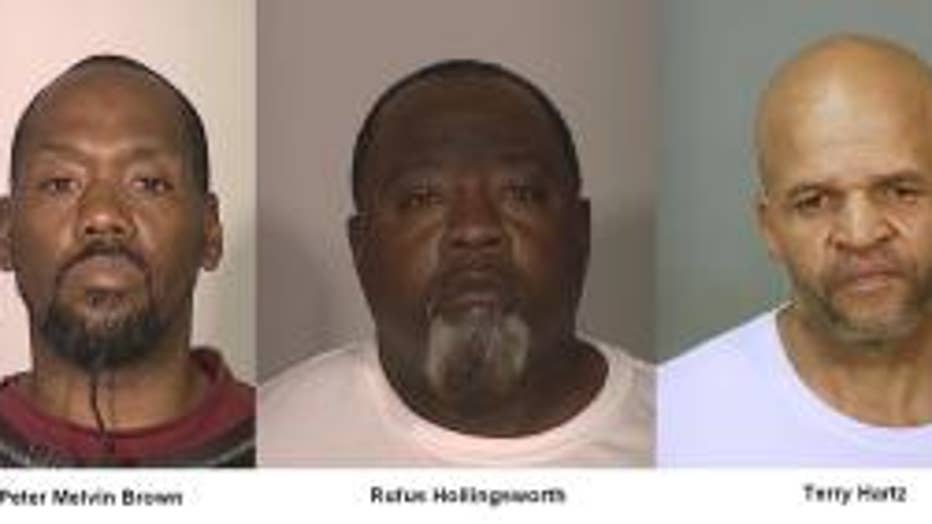 On July 18th, the Milwaukee DA's office charged three men with felony theft in connection with the April incident at Parker's Welding. Police say they are the "same suspects" as the other incidents as well.


Beecher, the District Four Police Captain, says the case took extra time to develop, because it is part of a larger investigation into scrap metal thefts in the area.  The timing of the charges and our inquiry, he insists, is a coincidence.

"The day before I became aware that you were inquiring at all is when the charges were issued," Beecher says.

Regardless of how or why they were filed, the charges are welcome news for Parker, who was starting to wonder if he could afford to keep his ailing family business in the city much longer.

"They say we want business to come, we want business to stay," Parker says, referring to city leaders.  "There is no incentive to stay with this kind of criminal element around."

A spokesperson for Mayor Barrett says they have no record of ever receiving a complaint call from Orel Parker, but that the office takes these kinds of complaints seriously.  If such a call was made, the spokesperson says they would have certainly contacted police to investigate further.

Alderman Puente sent FOX6 a written statement, in which he says he "personally directed" police to look into the thefts.

On Friday, Peter Melvin Brown made an initial appearance on a felony theft charge.  Hollingsworth and Hartz did not appear, and a warrant has been issued for their arrest.