Scared at school: Parents accuse MPS of not taking bullying seriously


MILWAUKEE (WITI) -- If you're troubled by the current state of public education, you might still be shocked by what's happening to some students on their way home from school.

"We couldn't get Asia to go back to school," says Asia's mom, Angela Odom. Asia, a sophomore at Madison High School, was in a fight on her school bus earlier this year. She was on her way home from school when she says she was being bullied by a classmate.

That classmate, who Asia says had been picking on her and "getting in her face," stunned Asia repeatedly with a stun gun, before the bus driver kicked both girls off the bus.

Angie Odom says her daughter isn't just a victim of bullying,  but a school district that doesn't seem to care.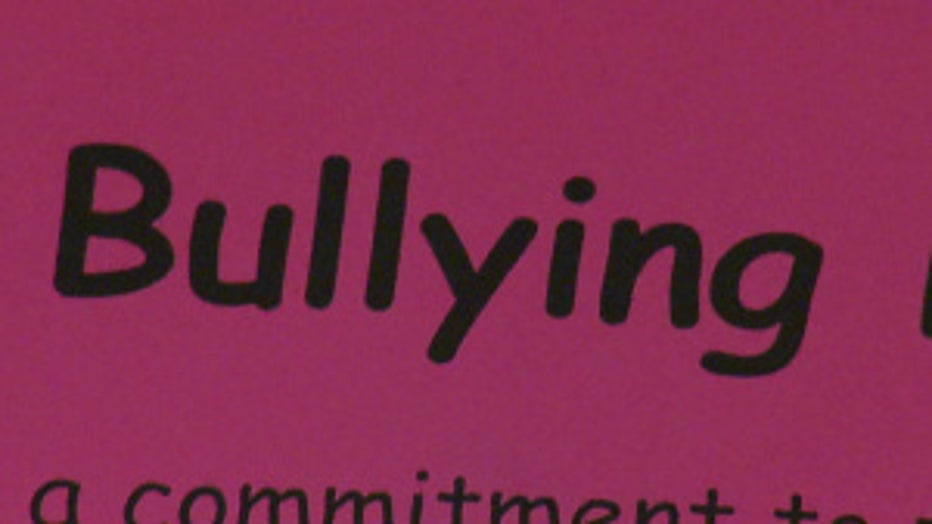 "I think we do take it seriously," says Mary Esser, Coordinator of Psychological Services and Allied Health for Milwaukee Public Schools.

"Nobody from MPS has called me, emailed me, mailed me a letter. Nobody has done anything," Odom insists.

And she's not alone. Nearly every day, the Fox 6 Investigators get emails about children being bullied; desperate parents claiming school districts aren't taking their concerns seriously.

"'Her principal basically made it seem like it wasn't a big deal," says mom Cassandra Haywood.

Her daughter was just using the restroom at Hi-Mount Middle School when two girls broke into her stall and took a video of her urinating.

"I was really scared because I didn't know who they were going to show the video to," says her daughter.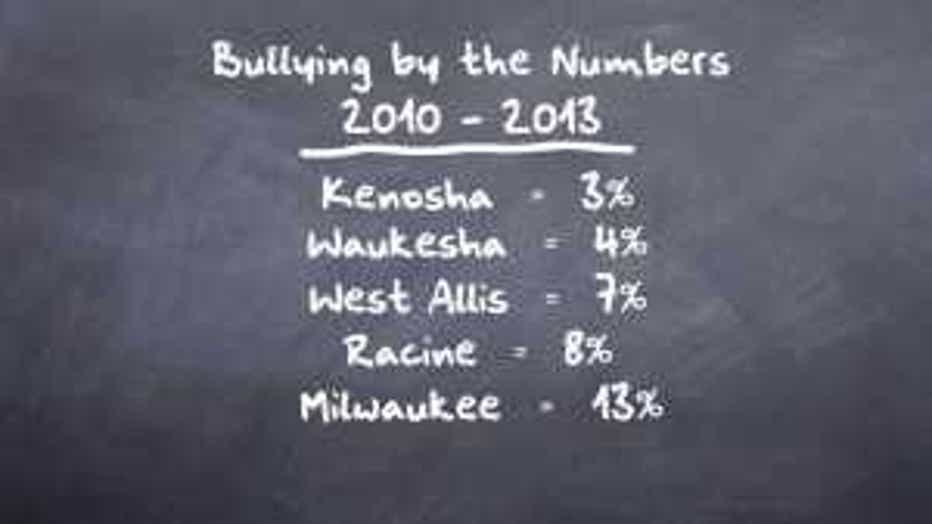 Later that day, it was posted on Facebook.

"I'm seeing my daughter telling them to stop go away, and trying to hold the door closed and they are taunting her," Haywood recalls.

Haywood says she told school administrators about the video right away, but she wasn't satisfied with how they handled the situation. Her daughter still has to be in class every day with one of the bullies who she says  still taunts her.

"They are not telling me anything and you're allowing my daughter to be in an unsafe environment," Haywood says.

"I feel like you do not care about the overall safety of my child."

Milwaukee Public Schools, though, insists their goal is that every child in the district is safe. "That is what we will work with every parent to make happen," Esser says.

Most of the complaints we get come from parents who have children in Milwaukee Public Schools. Parents like Tina Rauch, who says she's been forced to take things into her own hands.

"I have been driving my kid to and from school since last week Tuesday," Rauch told us back in March.

Rauch has missed more than five days of work trying to make sure her son Dylan, who has special needs, got to class safely at Alcott Middle School.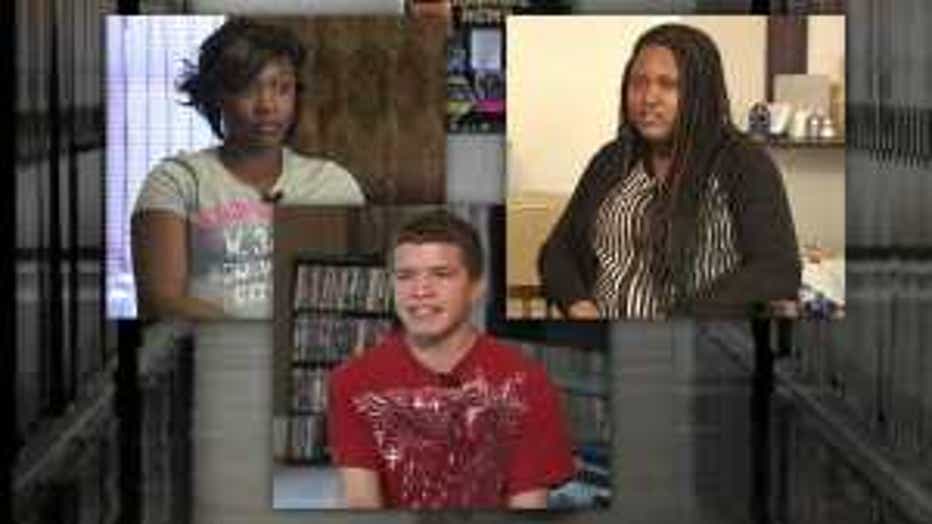 "I fear for him every day," Rauch says.

She asked MPS to put him on a new bus route, but the school said that would take some time.

It was the last straw for Rauch, who says her son has been repeatedly bullied by another boy on the bus and in the classroom.

He's been hit in the face with basketballs in the gym class and most recently, bitten on the arm. Police have documented all of it.

"That was four times in four weeks that this kid has put his hands on my son and the principal isn't doing anything about it," Rauch says.

These are just three example out of more than 10,000 incidents that have been reported in Milwaukee Public Schools in the last three years.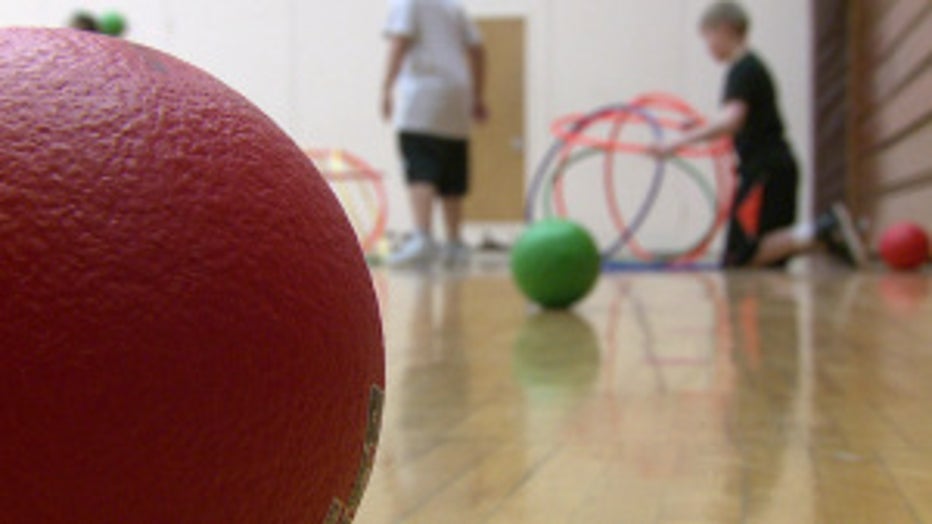 "On my son's classroom door they have an anti-bullying thing posted right there, so they have signs all around the school," Rauch says.

"It's like if you stress so much about anti-bullying then why are you letting bullies get away with it? It makes no sense to me."

It was a Peabody Award-winning Fox 6 Investigation into school bullying that led to the passage of a new state law in 2010.

That law requires districts to keep track of bullying data, so we wanted to see what some of the largest districts had reported since then.

According to data released by five of the biggest local school districts, 3% of all students in Kenosha have reported being bullied in the last three years: It's 4% in Waukesha, 7% in West Allis, 8% in Racine and 13% in Milwaukee Public Schools.

Some of those complaints may have come from the same students, so actual percentages may vary.

But, statistically speaking, it means about an average of one out of every eight MPS students claims to have been bullied in the last three years.

"It should be unacceptable. I mean we have children committing suicide because of bullying. What are we gonna do about it?" says Odom.

"School have got to do things differently," says Jeff Taylor, principal at West Allis Intermediate School.

Taylor says his school is doing things a little bit differently.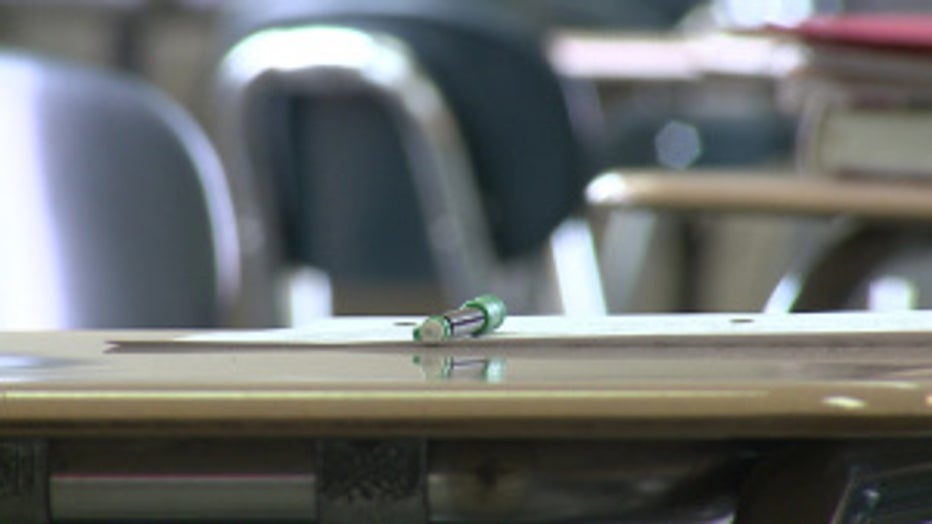 It's not just about the anti-bullying pledges on the wall, or the videos teachers make for students at the beginning of the year.

It's not even about the celebration of anti-bullying day the last Friday of every month.

It's about bulling being called out for what it is -- even the  first time it happens.

"It's not like we're waiting to see if a behavior is repeated before we intervene," says Dan Weast, Director of Student Services for the West Allis School District.

"We want our people to respond as if this was happening to their own children."

At MPS, the first time a student is bullied, it's treated as a minor offense.

The district's code of school conduct ranks different types of misbehavior on scale of one to four, with four being the most serious, resulting in expulsion.

But the first incident of bullying is often treated as a number one -- the same as being late for class.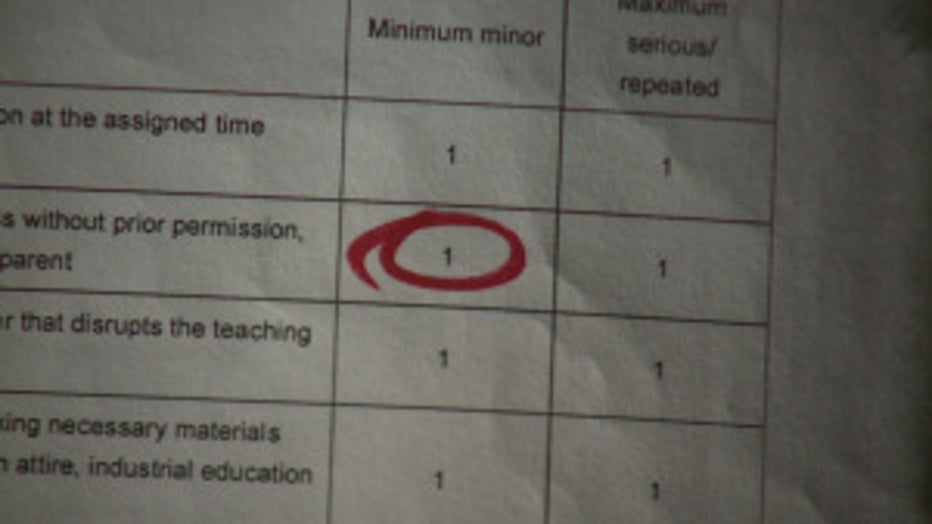 "That doesn't mean we aren't taking it seriously. We do," Esser says.

In fact, MPS says they take it so seriously, they've cut the number of reported incidents in half from 3,215 last year, to fewer than 1,300 so far this year.

But that may have more to do with how MPS has started defining bullying incidents.

"There are situations of normal childhood conflict, which should also be taken seriously. But they may not rise to the level of bullying," Esser explains.

Since last Spring, MPS says teachers and administrators have been encouraged to distinguish between bullying and "typical kid stuff." As a result, the number of reported bullying incidents has dramatically declined. Only 2% of MPS students were bullied this year, compared to 4% last year, according to the latest data available.

That's of cold comfort to parents, who say they just want their own kids to be safe at school.

"We as parents need somewhere to go and somebody to help us and they let us down," Haywood says.

"I would say those cases indicate that we still have room to improve," Esser says.

MPS admits that in some of these cases, there was a communication breakdown with parents. But because of privacy laws, schools can't tell parents what punishment a bully might receive.

That has left some parents frustrated, and students refusing to return to school.

"It is frustrating when you have a person in the schools saying well we can't tell you about this, that's a frustrating thing," says Principal Taylor.

"But yyou know you'll find that if you're talking these things out, parents do understand," he insists.

But that doesn't mean they will be able to convince their kids to go back to school.

"It makes me not want to go to school really because I have already been through enough," says Asia, who was attacked on her school bus. "She told me she was going to kill me, so, and I believed her."