Salvation Army, MPD host first training session for new Chaplaincy Program: "People need help"


MILWAUKEE (WITI) -- It is a newly-formed partnership between the Milwaukee Police Department and faith-based groups, and it's being led by the Salvation Army. It is an effort to combat the violence we've seen in Milwaukee as the weather has warmed up. About 50 people have completed the application process as part of the Salvation Army's "Chaplaincy Program," and they're now training to become chaplains.

"I've seen a lot of violence and a lot of things that's going on and I know people need help and need support and that's why I'm here," Brenda Hines said.




Hines was one of several that took part in training to become chaplains as part of the brand new Salvation Army Chaplaincy Program.

"The Milwaukee Police Department came to the Salvation Army asking us to coordinate the effort, to bring it some structure," Salvation Army Service Extension Director Tom Thuecks said.

Here's how it works: Trained volunteer chaplains will serve as part of first responder teams -- offering care and support to individuals, families and communities after violent incidents occur. They will be called to the scene by police, and they will be trained to handle circumstances they may have never encountered before.

Tuesday, May 28th was the first of a four-day training session being held at the Milwaukee Police Academy on Teutonia Avenue.

"To be here in this room full of believers is so moving," Milwaukee Police Captain Aimee Obregon said.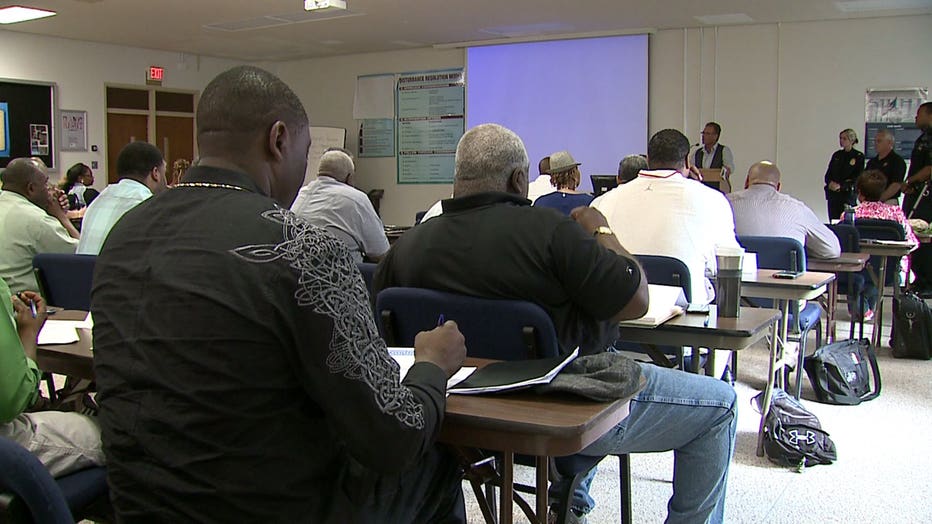 The training will teach participants how the Milwaukee Police Department operates, and it will focus on spiritual and psychological first aid.

"You'll be providing spiritual and emotional support to those touched by tragedy in their lives. What a commitment you have made to your community and I am so proud to be a part of this," Obregon said.

Chaplain teams, once trained, will respond to crime scenes. They'll have to be prepared for scenes that are very emotional and sometimes gruesome. They'll provide comfort to families and communities, and they'll help to build relationships.

"The Salvation Army realizes that we can't do it alone and we need these other faith-based groups, pastors, churches to step up and be part of their community and help their community deal with this," Thuecks said.

"I have four sons myself. We live in Milwaukee. That I fight for," Hines said.