Running from his past: Pharmacy thief is part of a troubling trend


MILWAUKEE (WITI) -- Federal agents and local police are teaming up to crack down on the rampant abuse of prescription painkillers.  But that heavy enforcement is having a side effect.

Police, doctors and even the drug companies are doing all sorts of things to cut off the easy supply of pills for those who want to abuse them.  That is driving up black market demand.  It is also leading to an increase in thefts and robberies at pharmacies.

Still, you might be even more surprised by who is stealing most of those pills.

Christopher Schultz stole thousands of painkillers from a local pharmacy, then sold them to a friend and pocketed the profits.  In fact, he got away with it for years, until his past finally caught up with him.  Before we tell you just what he did, consider this: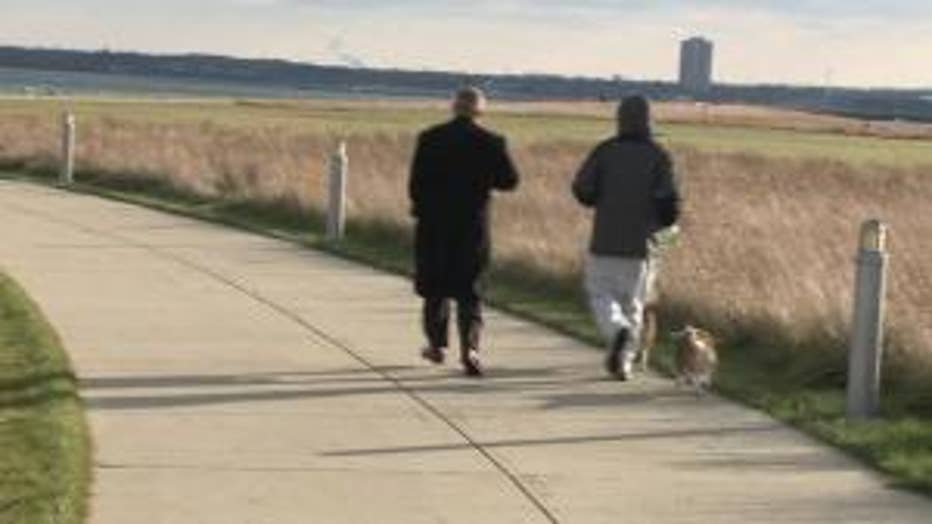 FOX6 Investigator Bryan Polcyn chases down Christopher J. Schultz, who stole thousands of painkillers from a local pharmacy.


"Within the last 10 years, the prescription drug epidemic has become the number one drug problem in the U.S.," says Jim Bohn, Assistant Special Agent in Charge of the Milwaukee office of the U.S. Drug Enforcement Administration.

As overdose deaths have skyrocketed, the DEA has been cracking down on the diversion of prescription pills.  And Bohn says that's making it harder for addicts to get their fix.  But there's a side effect...an increase in robberies and thefts.

"Oftentimes these robberies are driven by someone who is an abuser and one who is addicted and in that addiction he becomes desperate," Bohn said.

Since January of 2010, the DEA has logged 2,259 armed robberies at pharmacies across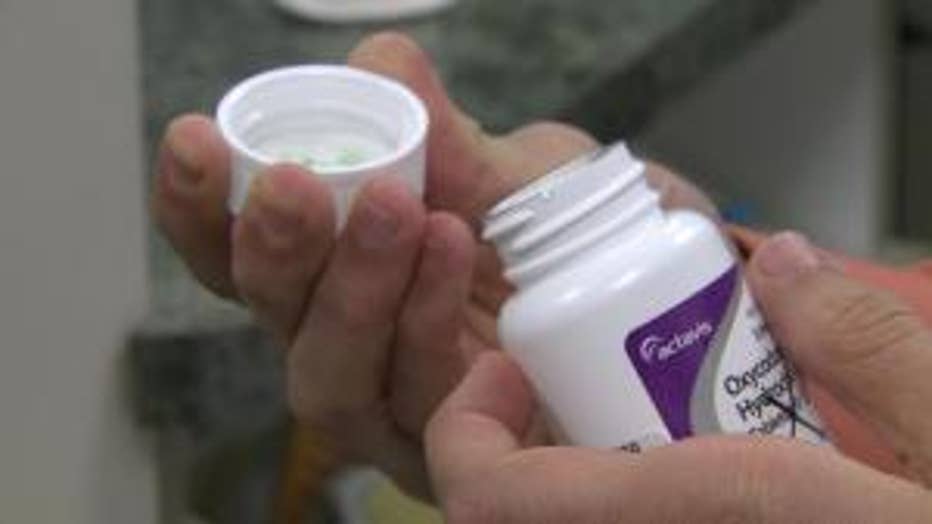 Pharmacists say thieves often seek oxycodone immediate release tablets, because they crush easily and can be readily abused. Brand name Oxycontin has been reformulated to make crushing or liquifying more difficult.


the country. Many of them committed by addicts.

"The power of the addiction is what drives what is going on here," Bohn said.

In June, Nicole Land walked into a Pick 'n Save in Brookfield and handed the pharmacist a note demanding both generic Oxycodone and brand-name Oxycontin.

She was in a hurry and she claimed to have a bomb.

Turns out, it was just a cardboard box wrapped in duct tape, but last month, she pleaded guilty to armed robbery with a threat of force.

"There's no difference between this type of robbery and a bank robbery," Robert Botsch, Milwaukee FBI, said.

Special Agent Rob Botsch says the FBI is now teaming up with local police as part of a brand new violent crimes task force.

"We are looking at the most violent of violent robberies," Botsch said.

Like a string of take-over style robberies in 2012 orchestrated by Daniel Lee.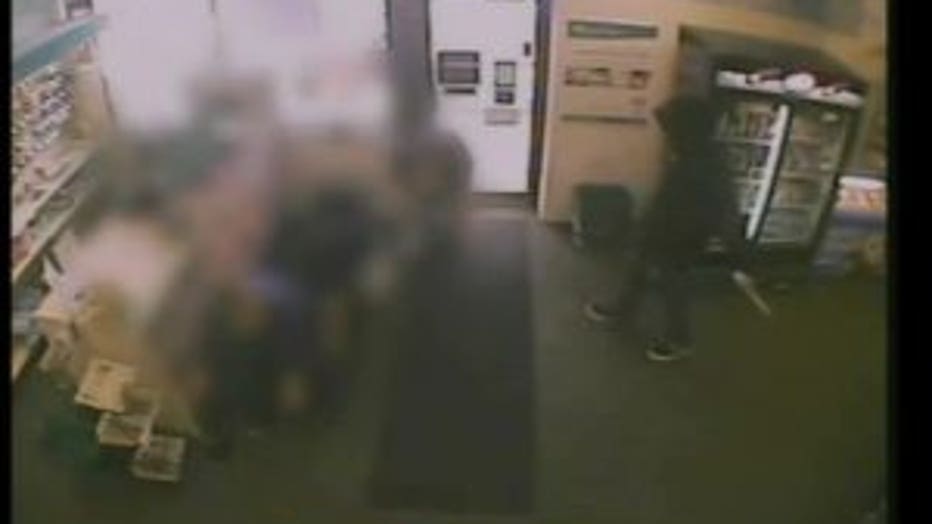 Daniel Lee orders customers of an Aurora Pharmacy to the ground during a 2012 robbery. Lee was after Oxycodone.


In a three-month span, Lee robbed four pharmacies in Milwaukee and Shorewood, in some cases handcuffing employees and ordering customers to get down on the floor.

"That's definitely scary stuff.  And that would be scary for anybody," Botsch said.

In each case, he got away with a small amount of Oxycodone.

"None of these people got hurt because they cooperated. And the subjects left the store," Botsch said.

He's now serving 65 years in federal prison.

"It's just getting worse and worse," says Hashim Zaibak, owner of Hayat Pharmacy, a small, independent Milwaukee chain.  He's already been the victim of one armed robbery.

"We have to do everything we can to prevent them," Zaibak said.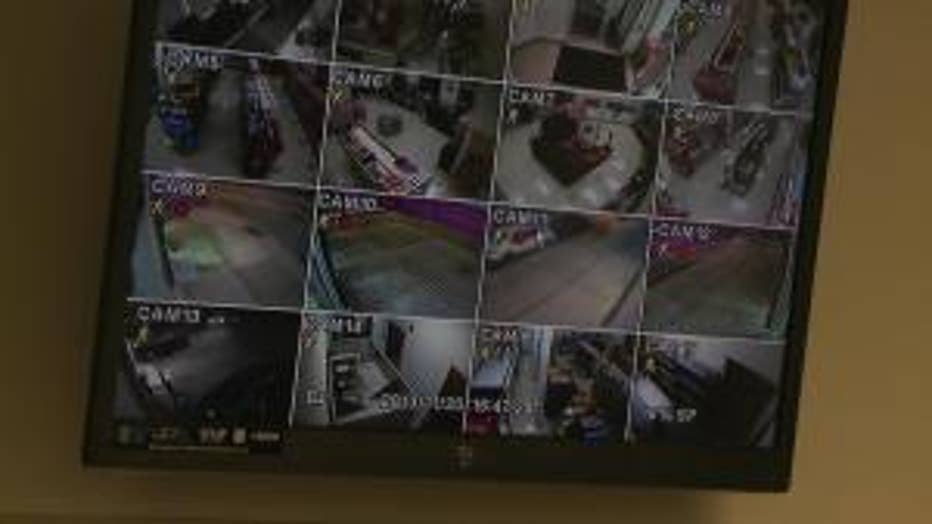 His store at 19th and North Avenue is now protected by bulletproof glass, steel doors, a 32-camera surveillance system and a heavy duty safe where they keep the most sensitive narcotics.

"It's not cheap. It's very, very expensive to add all these extra things, but we have to do them to protect ourselves and the community in general," Zaibak said.

All of that security is good for protecting them from outside threats, but it's still not enough.

According to data compiled by the DEA for FOX6 News, 26 percent of all pharmacy thefts involve armed robberies.  Another 28 percent are night-time break-ins.  But the largest percentage are actually committed by the employees themselves.  In other words, nearly half of the nation's pharmacy thefts are inside jobs.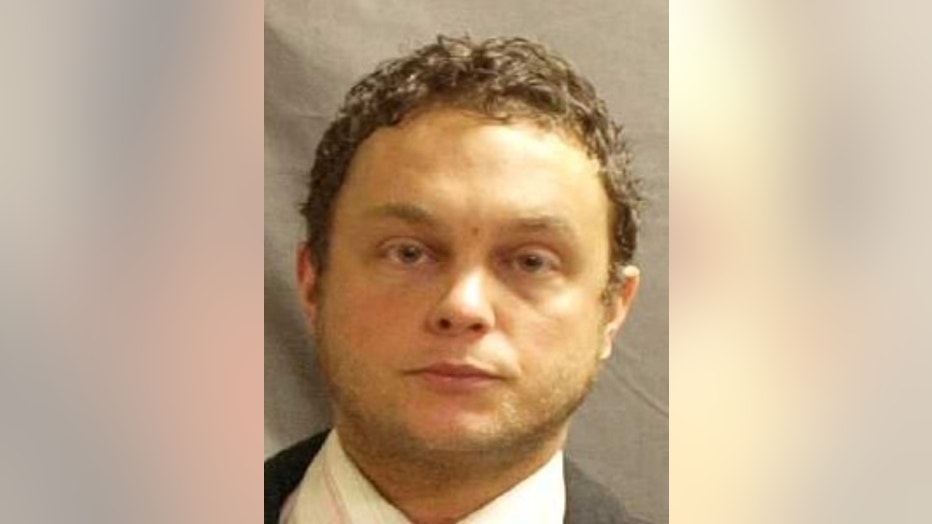 In July, Christopher Schultz pleaded guilty to federal charges of possession with intent to distribute hydrocodone. Sentencing is set for December 19, 2013.


And that brings us back to Christopher Schultz.

He admits that between 2008 and 2012, he stole at least 96,000 pills at an Aurora Pharmacy on Silver Spring Drive in northwest Milwaukee.  A DEA audit found more than 155,000 pills missing, mostly hydrocodone.

"That is a lot of pills," Zaibak said.

But Schultz didn't rob the pharmacy at gunpoint or break-in in the middle of the night.  You see, until a few months ago, Christopher Schultz was an Aurora pharmacist.  According to federal court records, Schultz regularly stole pills from his own pharmacy and tried to cover his tracks by recording fake customer transactions.  It finally caught up with him last fall, when Aurora's corporate investigations team approached him about the discrepancies.

He confessed to stealing the pills and selling them to a friend for profit. His pharmacy licensed was revoked. And he pleaded guilty to federal drug charges.

But not before one final desperate attempt to save his reputation.  According to the state pharmacy board, Schultz logged into the state's regulatory website and changed his name in department records from Christopher 'Schultz' to Christopher 'Schlitze' to avoid his crime becoming public knowledge.  Two weeks later, he logged in again and changed it back.

Perhaps he realized, you can run... but you can't hide forever.