Running for fourth term: Mayor Tom Barrett to face Ald. Bob Donovan in April


MILWAUKEE -- On spring primary election night Tuesday, February 16th, a four-candidate field for mayor of Milwaukee was whittled down to two. Milwaukee Mayor Tom Barrett is running for his fourth term -- and he will face Alderman Bob Donovan in the April general election.

Mayor Barrett held his election night party at La Perla near 5th and National in Milwaukee.

CLICK HERE to view the vote totals in the spring primary election


Barrett arrived about an hour after the polls closed to greet supporters.

Barrett will advance to the general election -- but with 92% of precincts reporting election results on Tuesday night, it appeared Barrett would receive less than 50% of the vote.

That meant more than half of voters selected someone other than Barrett.

That was something FOX6 News was looking into ahead of the spring primary -- Would the combined vote total for Bob Donovan/Joe Davis be higher than Barrett's total?

With 92% of precincts reporting on Tuesday night -- that was ringing true.

Now the question is, will there be concern for Mayor Barrett during the April general election?

CLICK HERE to learn more about Mayor Tom Barrett and his bid for re-election.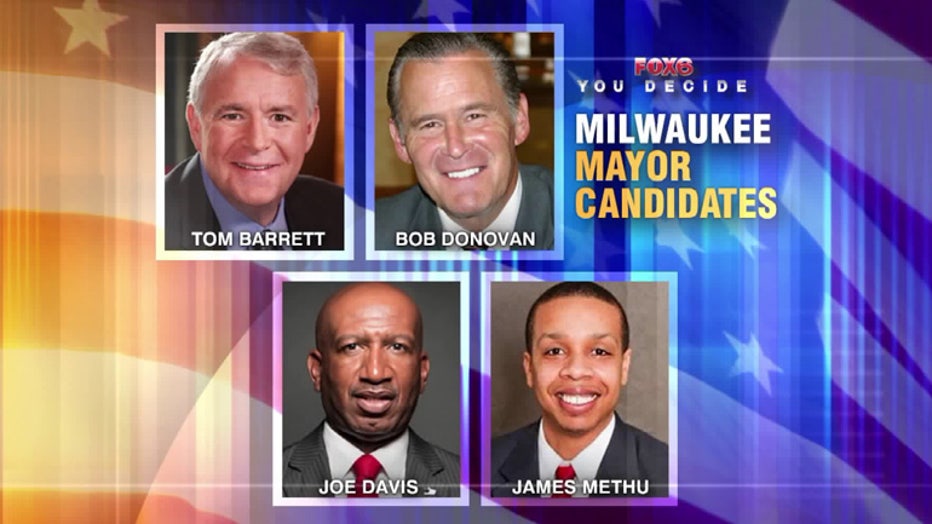 The other two candidates running for mayor of Milwaukee in the spring primary election were Alderman Joe Davis and political newcomer James Methu.