Rollover crash forces full closure of I-94 EB near 73rd Street in Zoo Interchange
MILWAUKEE -- I-94 EB was shut down on Sunday morning, March 6th due to a rollover crash.

The crash happened around 10:45 a.m. on I-94 EB near 73rd Street.

Milwaukee County Sheriff's officials said the full closure in the Zoo Interchange impacted I-894 NB to I-94 EB, 45 SB to I-94 EB, I-94 EB west of the Zoo heading eastbound off at Highway 100 and back on at Hawley.

A person who was inside the vehicle that rolled over was being extricated from the vehicle after the crash.

The scene was cleared and lanes were reopened to traffic around 11:40 a.m.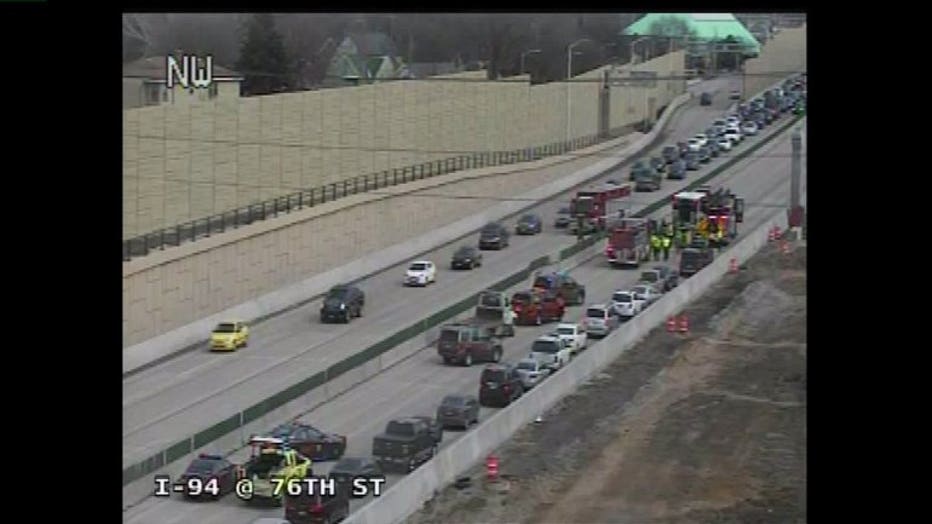 Rollover crash on I-94 EB near 73rd Street