"Risked my life for theirs:" Teens jump into action, pull young children from burning apartment


MILWAUKEE -- A fire on Milwaukee's northwest side that happened Wednesday, April 20th left scores homeless. Fortunately though, everyone in the apartment building near 47th and Burleigh got out safely. But two young children almost didn't and they may owe their lives to two teenagers who jumped into action.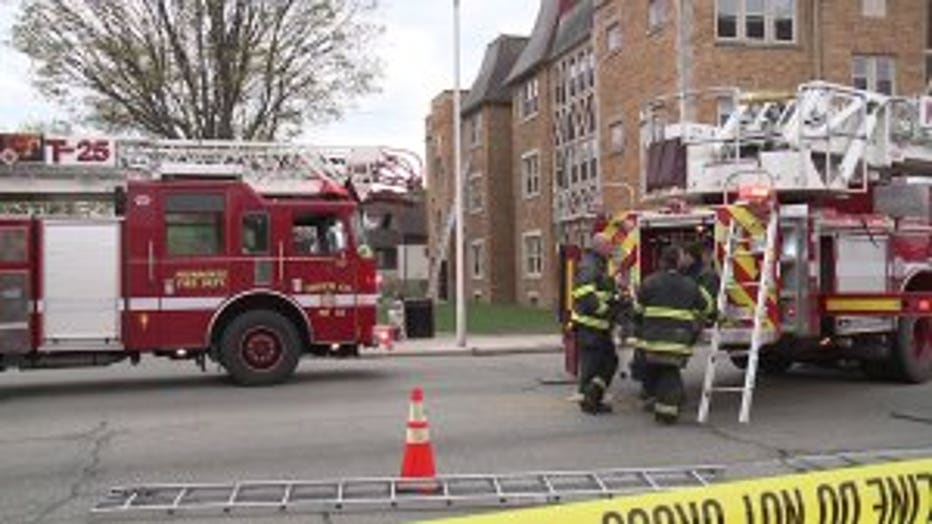 Multiple calls came in regarding this fire shortly before 5:30 p.m.

Firefighters found heavy fire coming from a single apartment on the first floor.

The fire was upgraded to a second alarm due to the size of the building and the amount of fire in the building. Twenty pieces of heavy equipment were called out to the scene.

Officials are investigating how the fire began, but it's clear it could have ended much worse.

"By the time I got done cleaning my kitchen, an alarm went off," said Annie Staten.

The fire alarm that sounded through the apartment building warned dozens to run from the flames quickly coming out of a unit towards the back of the building. Not everyone could get out on their own.

"I opened the back door and I saw a blade of fire and I heard some kids hollering in there. Then I went back into the house and started hollering for my granddaughter, my grandkids to get the kids up out of there," said Staten.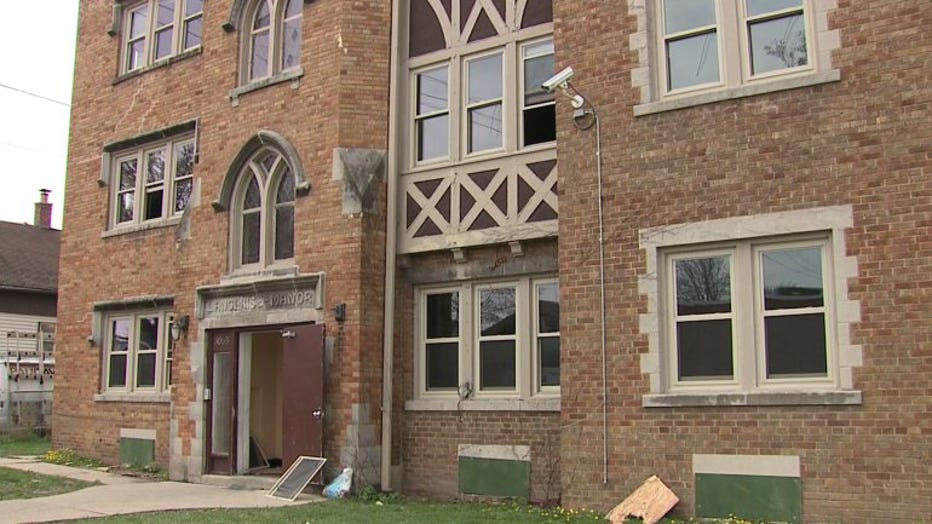 "My granny, she yells and says 'it's a fire' or something -- so me and my cousin go next door and we see the flames on the wall. We go in the room and there's two little kids. One little girl was right by the fire," said Shatonia Saulsberry.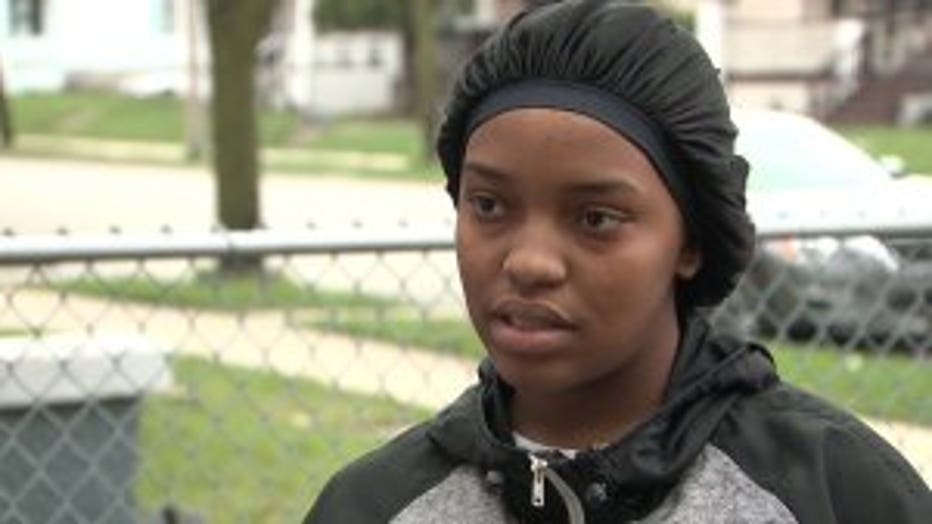 17-year-old Saulsberry didn't think twice.

The door to the apartment was open -- so she and her cousin, Kavion Walker, who just turned 16, ran in.

"The little girl, she was standing up there in the fire and I just grabbed her and I just took her outside," said Walker.

"I grabbed one and he grabbed the other one and we just took them outside," said Saulsberry.

The teens estimate one child was a toddler, and the other was a few years older. They were crying and screaming while fire was burning on the bed next to one little girl.

"There was a big pile of fire on the bed," said Walker.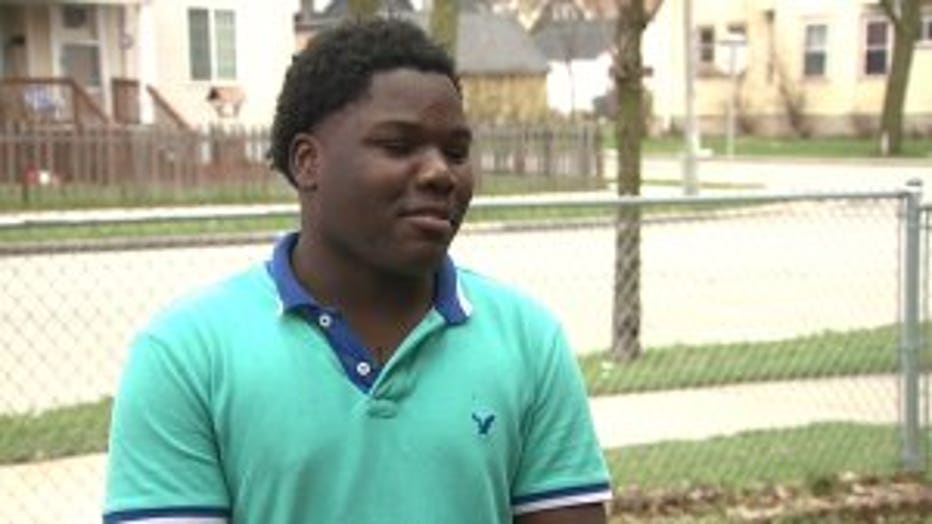 Walker and Saulsberry ran outside and found the children's father. He thanked the teens.

"That was a little girl, like two or three. I wasn't going to have her lose her life, so I was going to grab her and I just grabbed her," said Walker.

"I wasn't thinking. I just heard them scream so I risked my life for theirs," said Saulsberry.

We don't have an answer yet as to what caused the fire or why the children were in the apartment alone.

Police said they are still investigating.