Riders, runners, walkers take note: Oak Leaf Trail extended along Howell Ave.


OAK CREEK -- A "bike-chain-cutting" ceremony was held Wednesday morning, September 2nd to celebrate the extension of the Oak Leaf Trail along S. Howell Avenue, near the OakView Business Park.

The new connection to the Oak Leaf Trail, Milwaukee County's paved multi-use trail, will provide improved recreational and commuter access to surrounding residential and commercial properties in the area.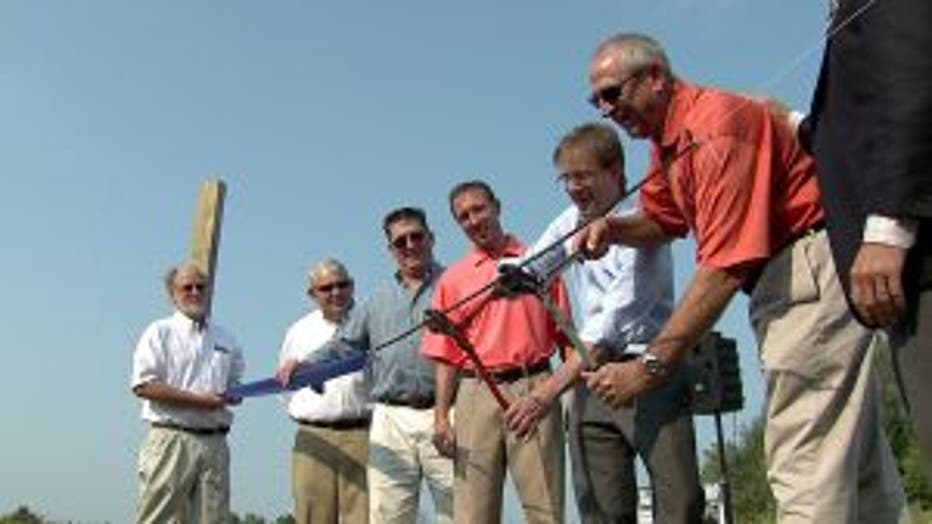 Milwaukee County Parks in partnership with WISPARK and the City of Oak Creek introduced the new extension during a "bike-chain-cutting" ceremony at 9:00 a.m. at S. Howell Avenue and E. Elm Street.

The expansion starts at Howell Avenue, just south of Elm Road and the trail then winds its way to Oakwood Road.

"It is about health. It is about access. It's about connectivity -- but it's about extending even further a system of trails that's about as impressive as any in the country," Milwaukee County Executive Chris Abele said.

Guest speakers at the ceremony included Abele, Milwaukee County Supervisor Steve Taylor, WISPARK President Jerry Franke and Oak Creek City Administrator Jerry Peterson.