Results: Special elections Tuesday for Paul Farrow's Senate seat, Joe Dudzik's Common Council seat
WAUKESHA/MILWAUKEE -- Republican Rep. Chris Kapenga faced Democrat Sherryll Shaddock Tuesday, July 21st in a special election for the Wisconsin Senate.

Kapenga won the race, with 100% of precincts reporting. Kapenga had 72% of the vote.

Kapenga's victory means there will now be another special election for Kapenga's replacement in the 99th Assembly District.

Tuesday's election was to fill a seat being vacated by Republican Senator Paul Farrow, who resigned last week to work as Waukesha County executive.

Kapenga, of Delafield, won a three-way Republican primary with 52% of the vote in the heavily GOP district to advance to the general election.

Kapenga ran for the Senate seat in 2012 but lost to Farrow in the primary.

Kapenga's Senate term will run through 2018.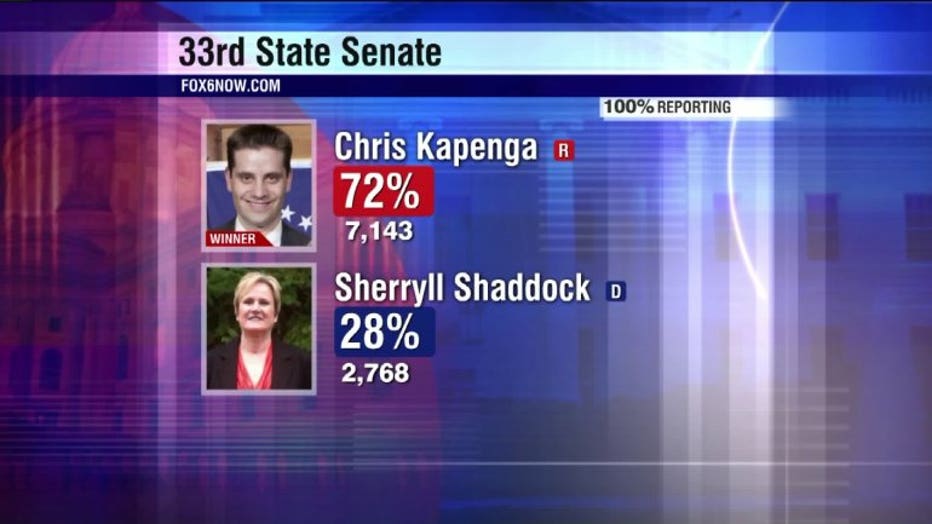 Chris Kapenga wins special election for Wisconsin Senate


Additionally -- candidates seeking to fill the unexpired term in the Milwaukee Common Council's 11th Aldermanic District faced off in a special primary election on Tuesday.

The top two vote-getters were current Senator Tim Carpenter (D-Milwaukee) and current Milwaukee County Supervisor Mark Borkowski.

Each received 25% of the vote.

Milwaukee Common Council President Michael Murphy called the special election for the seat left vacant after the sudden passing in May of Alderman Joe Dudzik.

The winner of the August 18th special election will serve the remainder of the unexpired term which will expire on April 18th, 2016.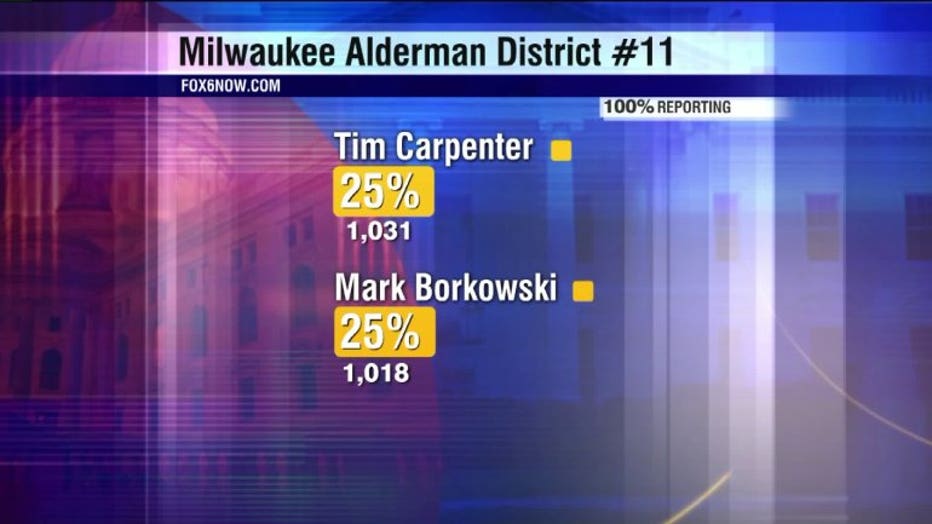 Tim Carpenter, Mark Borkowski top vote-getters in primary for Alderman Dudzik's seat


These results will be formally finalized on Friday when officials receive the late-arriving absentee votes.