"Resilient:" Talented, scouted soccer player, paralyzed in 1999, receives Ph.D. from Marquette


MILWAUKEE -- Before Wesley Biddy could begin his journey towards earning a Ph.D., the newly-minted Marquette University alumnus had to travel the road to recovery. On Sunday, May 21st, he and thousands of others celebrated their accomplishments during MU's graduation ceremony in Milwaukee.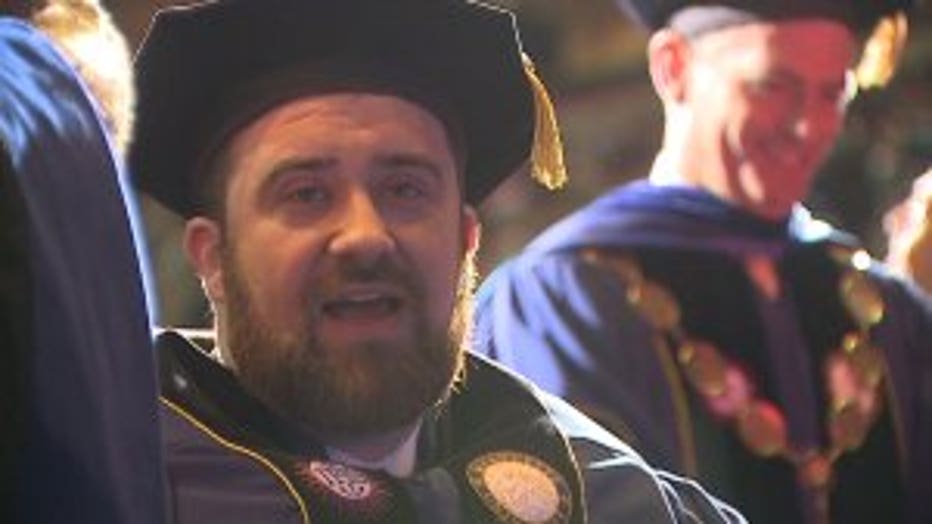 Finding a word to describe a room filled with a few thousand hopeful minds could take awhile. We might start with the word "relief."

"I could not have done any of this, especially, without the support of my parents," Biddy said.

If 38-year-old Biddy wasn't determined and resilient, he would never have been on stage Sunday at the BMO Harris Bradley Center to accept a Ph.D. in religious studies.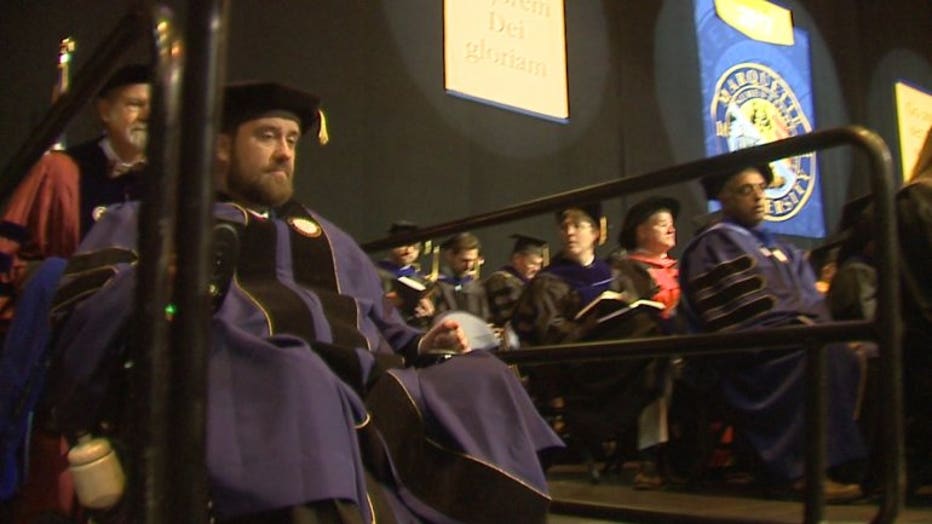 "For many, your journey has included roadblocks, detours and obstacles that need to be overcome. Among our graduates are those who have experienced tragedy and loss and physical and emotional challenges," Marquette President Michael Lovell said.

In 1999, Biddy was paralyzed in a car accident at the age of 20. He was a talented soccer player, and was even scouted to compete in college.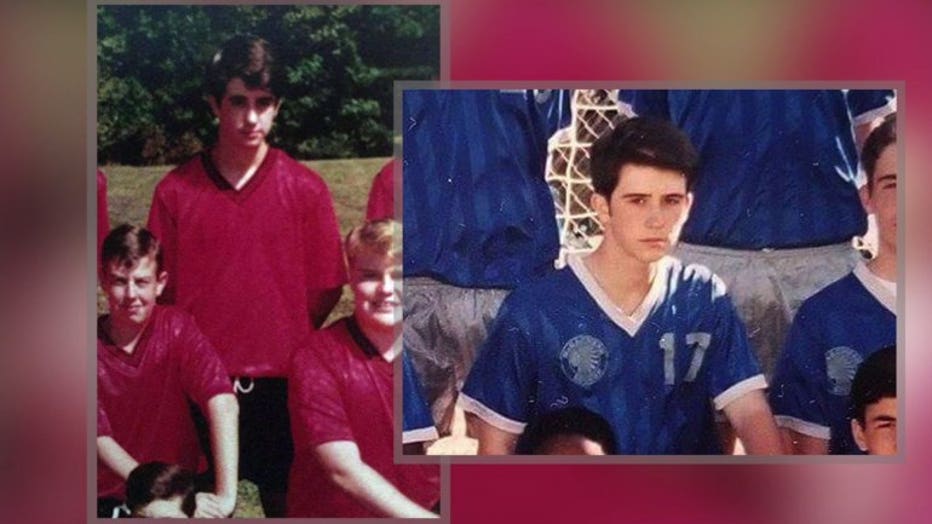 Physically, Biddy cannot walk and he has limited use of his back, arms and fingers.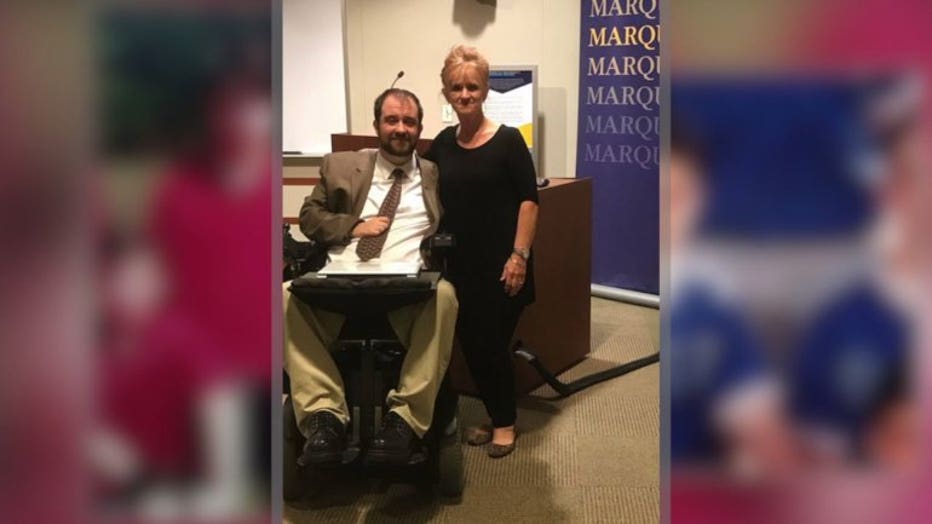 "They've given up so, so much for me to be able to complete my educational journey," Biddy said, crediting his family for giving him the strength to pursue an undergraduate degree, two master's degrees and now, after 10 years of work, a Ph.D.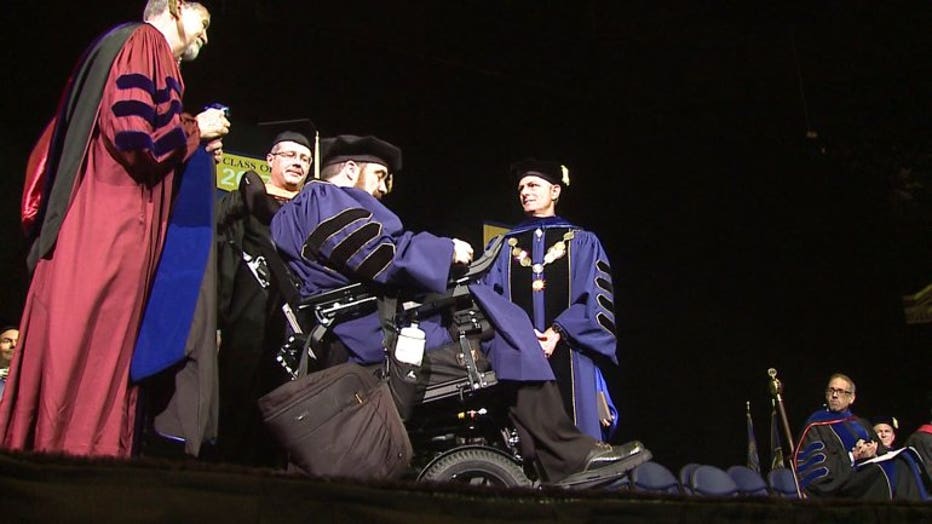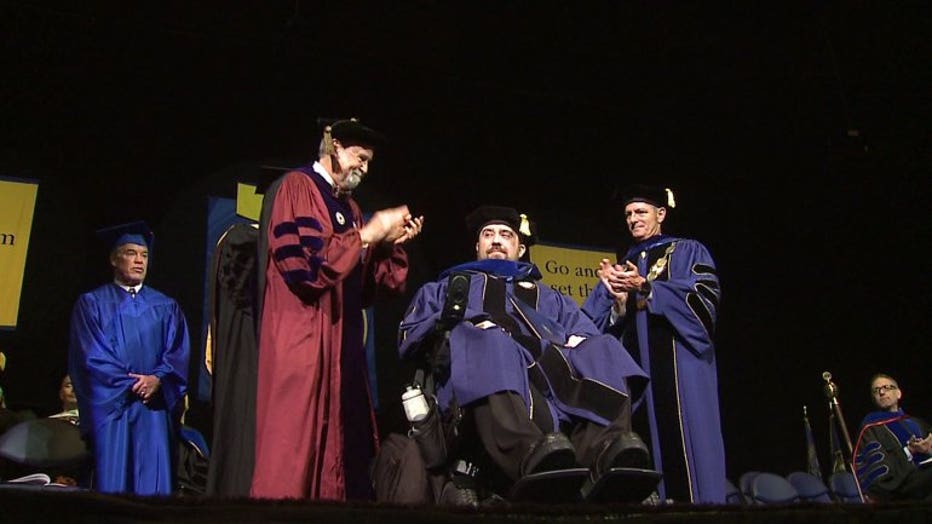 On Sunday, Biddy's family, including his parents, was there to watch him reach his latest milestone. They traveled from Georgia, Louisiana and Chicago.

"It's touching and it's the only way it could have felt right," Biddy said.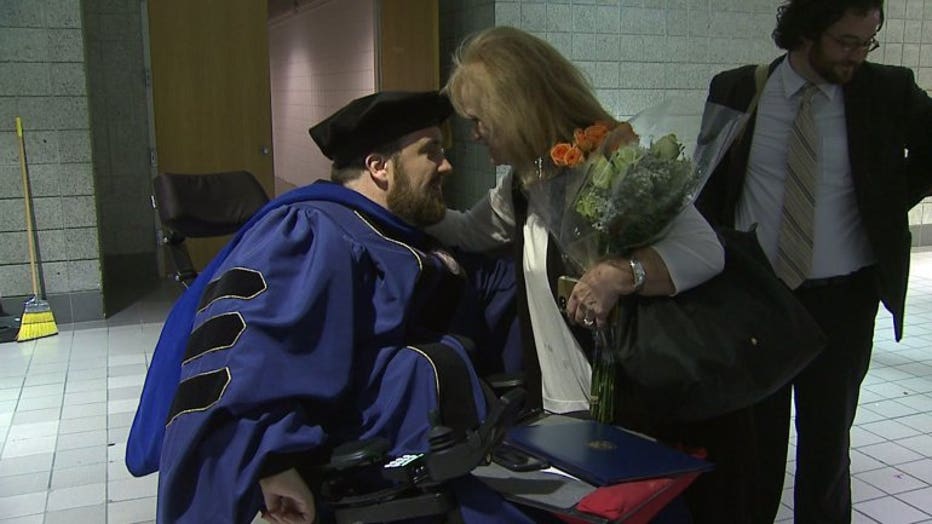 "There is one word I believe describes the Marquette class of 2017, resilient," Lovell said.

Biddy is currently working on being published in several academic journals, and said he hopes to become a college professor.