Republican VP nominee Mike Pence cancels on WI GOP rally with Paul Ryan


ELKHORN -- It was supposed to be a day of GOP unity in Wisconsin, Donald Trump and House Speaker Paul Ryan campaigning together for the first time on Saturday, October 8th. But Trump backed out, followed by his running mate, Mike Pence. That left a lot of disappointed ticket holders who turned their anger toward Ryan.

House Speaker Paul Ryan received a mix of cheers and boos in his home district. He didn't dwell on Donald Trump's lewd comments from 2005, despite calling them the "elephant in the room."




"I put out a statement about this last night, I meant what I said and it's still how I feel. But that is not what we're here to talk about today," said Ryan.

Trump and running mate Mike Pence were both scheduled to attend this GOP unity event in Elkhorn. Both backed out over the controversy.

Trump supporters blamed Ryan, accusing him of uninviting Trump.



While Ryan talked over the hecklers, another GOP congressman from Wisconsin stopped to scold them.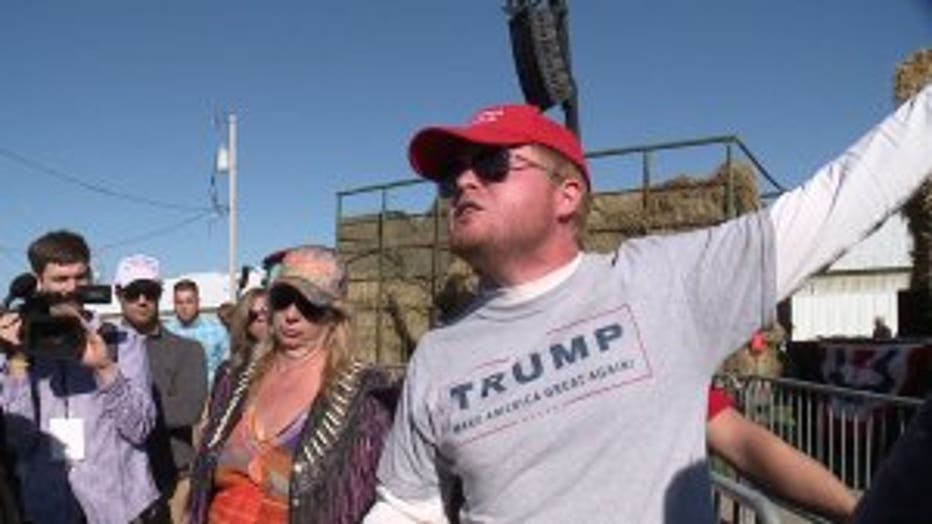 "Why do you listen to what I have to say rather than interrupting me? There's something about courtesy involved here," said U.S. Representative Jim Sensenbrenner.

Not one of the Republicans who spoke from the stage unendorsed Trump. Most of them ignored Trump's comments altogether.

Many, like Governor Scott Walker, focused instead on U.S. Senator Ron Johnson's reelection.

"There couldn't be a more important race here in Wisconsin, than his race for the U.S. Senate," said Governor Walker.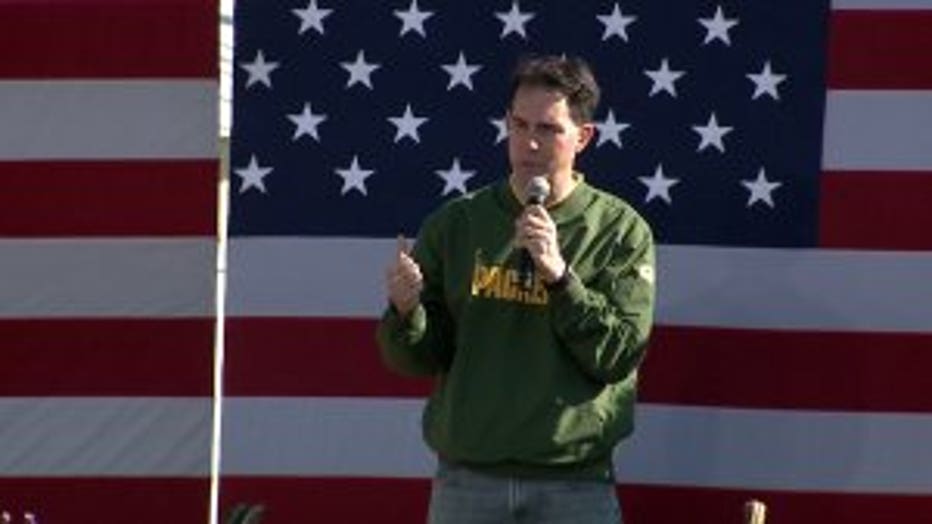 The heckling during the event carried over to shouting matches afterward. Ryan supporters and Trump supporters wrestled for control of the Party.

"You just saw three guys who call themselves conservatives not even mention Donald Trump's name," said Paul Anderson, Trump supporter from Milwaukee.

It was obvious that Pence's decision not to attend came shortly before the event started, because the event organizers put up signs on the press tables that said "Pence traveling press" -- obviously they thought he was coming.




Pence released the following statement on Saturday morning:

"As a husband and father, I was offended by the words and actions described by Donald Trump in the eleven-year-old video released yesterday. I do not condone his remarks and cannot defend them. I am grateful that he has expressed remorse and apologized to the American people. We pray for his family and look forward to the opportunity he has to show what is in his heart when he goes before the nation tomorrow night."