Rep. Sean Duffy, considered a favorite by many, will not run for Senate in 2018
MILWAUKEE -- Many considered him the front-runner in the Republican primary, expecting him to go on and challenge Sen. Tammy Baldwin in 2018. But Republican Congressman Sean Duffy has taken his name out of the hat; he announced on Thursday, February 16th he will not run for U.S. Senate. The decision leaves a wide-open field of possible candidates.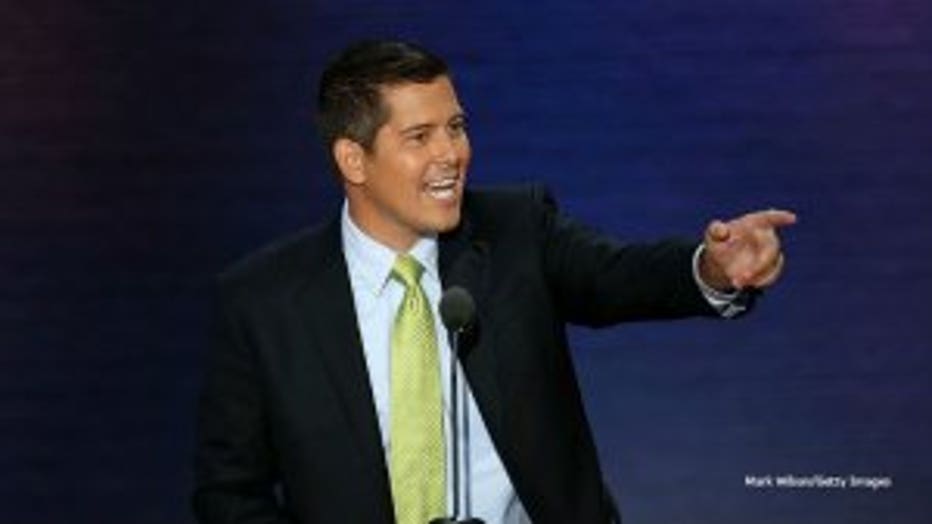 TAMPA, FL - AUGUST 28: U.S. Rep. Sean Duffy (R-WI) speaks during the Republican National Convention at the Tampa Bay Times Forum on August 28, 2012 in Tampa, Florida. Today is the first full session of the RNC after the start was delayed due to Tropi
In a statement, Duffy said he and his wife, Rachel, have decided "this is not the right time to run for Senate." He says with eight kids, family comes first. He added that Sen. Baldwin will be beat "because her radically liberal Madison record and ideas are out of sync with Wisconsin." Last week, Duffy was criticized for his response to a CNN question about how white extremism compares to Islamic extremism. "That's different than this whole movement that's taken place through ISIS," Duffy said. Republican consultant Mark Graul says he knows Duffy and that had no impact on his decision. "Absolutely none at all. I mean, Congressman Duffy would have been a very formidable candidate. I think he was everybody's first choice in a lot of ways," Graul said. PHOTO GALLERY Duffy's departure leaves a wide open field. Among those considering a Senate run are: State Sen. Majority Leader Scott Fitzgerald, State Sen. Leah Vukmir, and State Rep. Dale Kooyenga who says right now he is focused on the budget. "And then, following the budget, we'll definitely see what direction we go," Kooyenga said.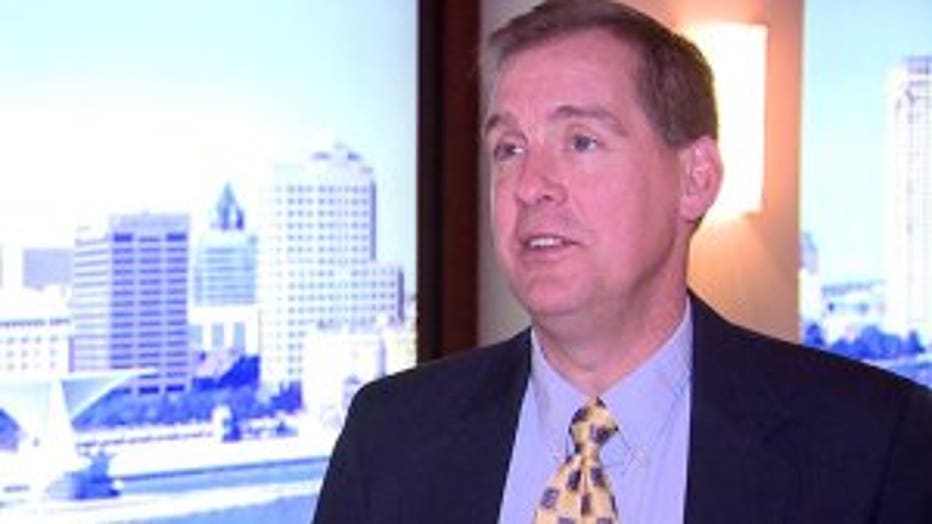 Businessman Kevin Nicholson tells FOX6 News he and his family are strongly considering a Senate run, touting his status as an outsider. He could be joined by businessman Eric Hovde, who ran in 2012. Hovde was the runner-up to former governor Tommy Thompson in that primary. "It's a good challenge to have. It comes from having a very deep bench of very talented people," said Steve Baas, the MMAC's Senior V.P. of Public Policy. On top of those considering a run, a North Carolina-based political action committee is trying to get Milwaukee County Sheriff David Clarke to join the fray. The group's chairman is not subtle in his messaging. One of its online posts asks, "How sweet would it be for a black John Wayne to take out a screaming lesbian extremist?"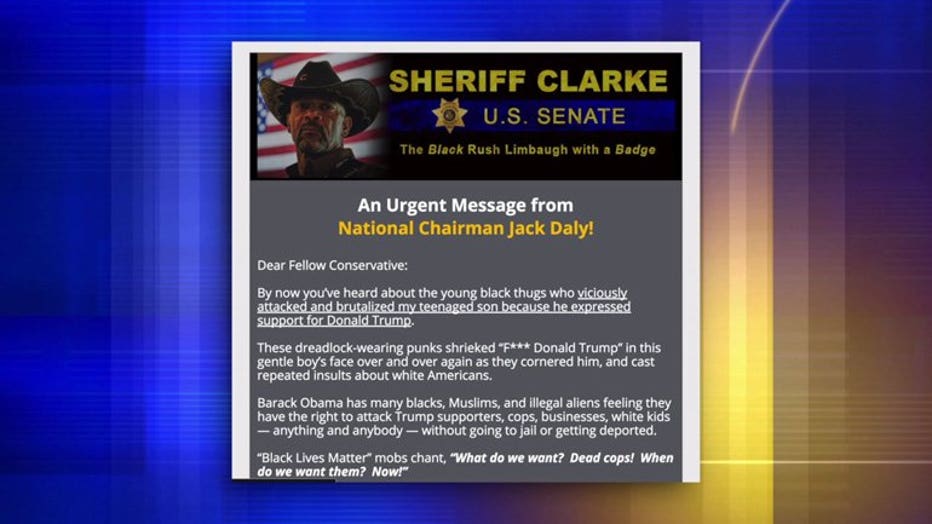 It's one more variable in what has become a very open race. "We're very early in this process, very early in the cycle. We're not that far removed from the last election so we've got a lot of time," Graul said. In a statement, the Democratic Party of Wisconsin said, "The Republican establishment in Washington is scrambling to avoid a divisive, messy Republican primary...Tammy Baldwin will continue to stand up to powerful interests in Washington." Eric O'Keefe, a political spokesman for Sheriff Clarke, says Clarke has not ruled out a Senate run, but is not currently making plans for a run either. He adds Duffy's decision will not influence Clarke's, neither will the recruiting efforts of any political committee.