Recognize this guy? Wauwatosa police need help identifying bank robbery suspect
WAUWATOSA -- Wauwatosa police need your help identifying the suspect responsible for a robbery that occurred at the Associated Bank in the 2600 block of N. Mayfair Road on Monday, August 3rd.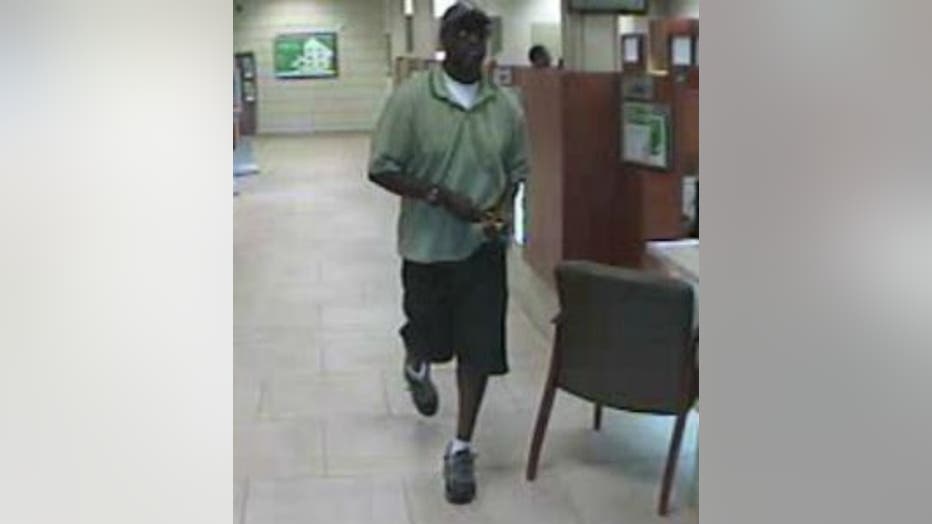 Associated Bank robbery in Wauwatosa


Police say an initial investigation has revealed the suspect approached a teller, displayed a black handgun and was able to obtain property before fleeing the bank.

The suspect is described as an African-American man between the ages of 40 and 45. He stands 5'7" to 5'8" tall and has a thin build and dark complexion. He was unshaven, and wearing a black baseball cap with a Chicago White Sox logo, a light green polo shirt with a white T-shirt underneath, and black shorts.

Anyone with information is asked to contact police at (414) 471-8430 -- or Crime Stoppers at 771-TOSA (8672).