Recognize them? Brookfield police seek man, woman accused of stealing wallets from elderly women
BROOKFIELD -- Brookfield police are seeking suspects -- a man and a woman -- after two elderly women had their wallets stolen while shopping. One victim's credit cards were then used by the suspects.

According to police, one victim's wallet was stolen while at Mayfair Mall, while she was shopping at Nordstrom.

Police say a male and female suspect were on an escalator with the elderly woman, and the female suspect slowed the victim upon exiting the escalator, and the male suspect reached into her purse and took her wallet -- concealing it under his suit jacket.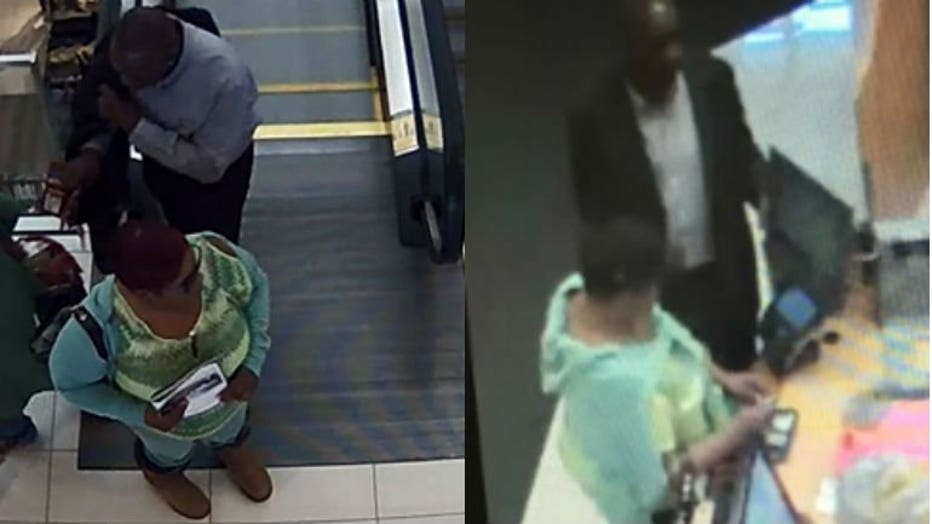 That victim's credit cards were then used at Kohl's and Target in Brookfield.

The victim reported to police that the suspects tried to purchased $1,300 in gift cards at the Kohl's store near 124th and North in Brookfield. The transactions were denied.

A second victim had her wallet stolen while at the Piggly Wiggly store in Brookfield. Police say there's no reports of her credit cards being used at this point in time.

These crimes happened on October 19th -- and police believe the same suspects are responsible for both incidents.

If you recognize the man and women pictured in the surveillance photos above, you're asked to contact Brookfield police.