Recognize him? Police seek suspect accused of stealing formula from Target 3 times
MENOMONEE FALLS -- Police believe the same suspect is responsible for three retail theft incidents at Target on Shady Lane in Menomonee Falls in 10 days.

The thefts happened on Oct. 17, Oct. 19 and Oct. 27. During each incident, police said the suspect stole 12 cans of Gerber infant formula for a total loss of $219.48 per incident. He purchased miscellaneous, unrelated items and told the cashier each time that he was going to return the formula at the service counter -- but instead, he pushed the cans out the front door.

The suspect vehicle, described as a silver Pontiac Grand Prix with tinted windows, minor front end damage and rust on the front driver's side, with Wisconsin license plate number ADD4688 was spotted after the Oct. 27 incident, and a traffic stop was attempted. The suspect vehicle fled the stop at speeds exceeding 100 miles-per-hour, and the pursuit was terminated on I-41 southbound at Highway 145.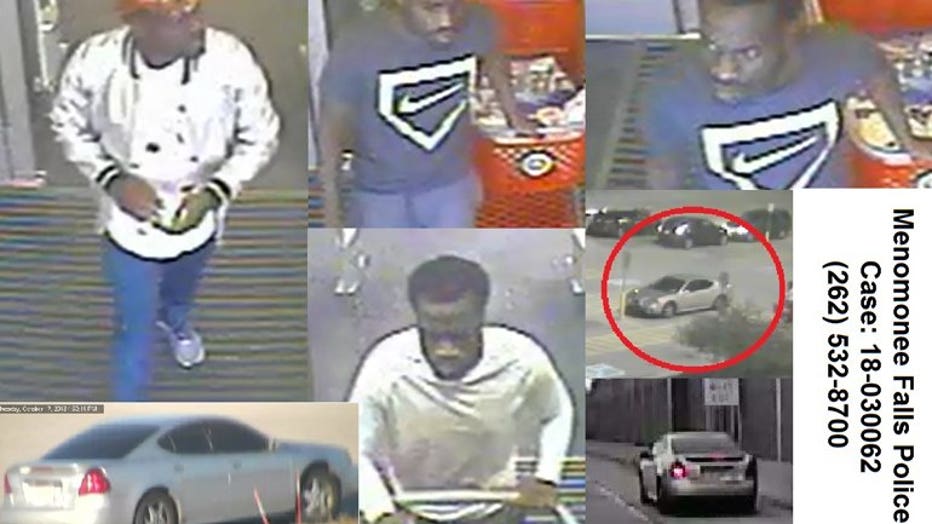 The suspect is described as a male, black, between 5'2" and 5'3" tall, weighing about 160 pounds -- believed to be in his late 30s.

Anyone with information is asked to contact police.