Recognize him? Police need help to ID suspect in shooting on Milwaukee's north side
MILWAUKEE -- Milwaukee police are asking for the public's help in identifying a suspect wanted in connection with a shooting near 38th and Kaul on Monday, May 7.

A male suspect approached a 37-year-old male victim around 9:45 a.m. and demanded money from him at gunpoint.  When the victim refused, the suspect shot him and then fled the scene.  The victim was transported to a local hospital for treatment of non-life threatening injuries.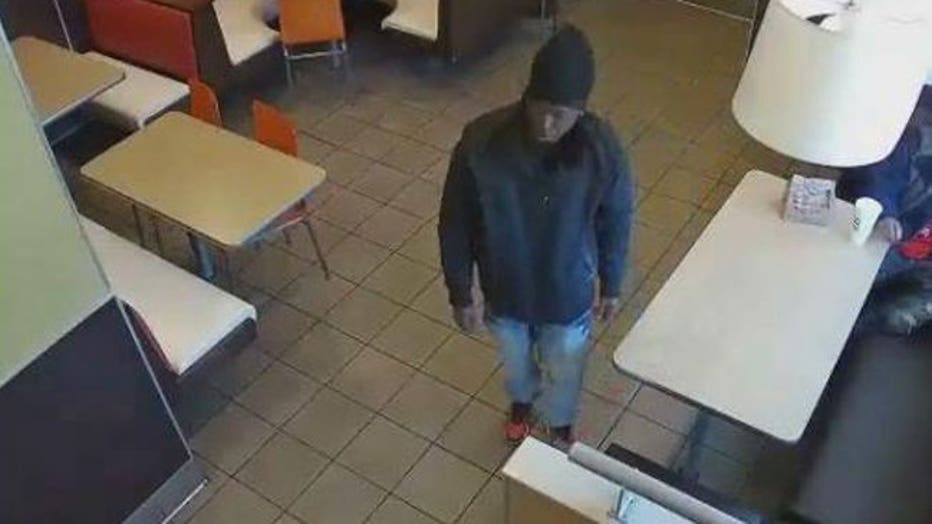 Surveillance video shows the suspect at a nearby fast food restaurant. Officials describe him as a male, black between 23-27 years-old, approximately 5'9" tall, 150 pounds, and with a slim build.  He was last seen wearing jeans, a stocking hat, and a dark jacket.

Anyone with information is asked to call Milwaukee police at 414-935-7360.