Realtor showing home pistol whipped, robbed at gunpoint in broad daylight: "I feared for my life"


MILWAUKEE -- A Milwaukee realtor thought he was showing a rental property, but it turned out it was a setup. The realtor was robbed at gunpoint and pistol whipped while on the job.

"I`m still having a problem coping with it," James Olsen said.

Olsen, a realtor, thought he would be meeting a woman at 15th and Burleigh on Tuesday, May 3rd to show her a rental property.

"I got there and she was sitting on the porch," Olsen said.

When they walked inside, there was a scary turn of events.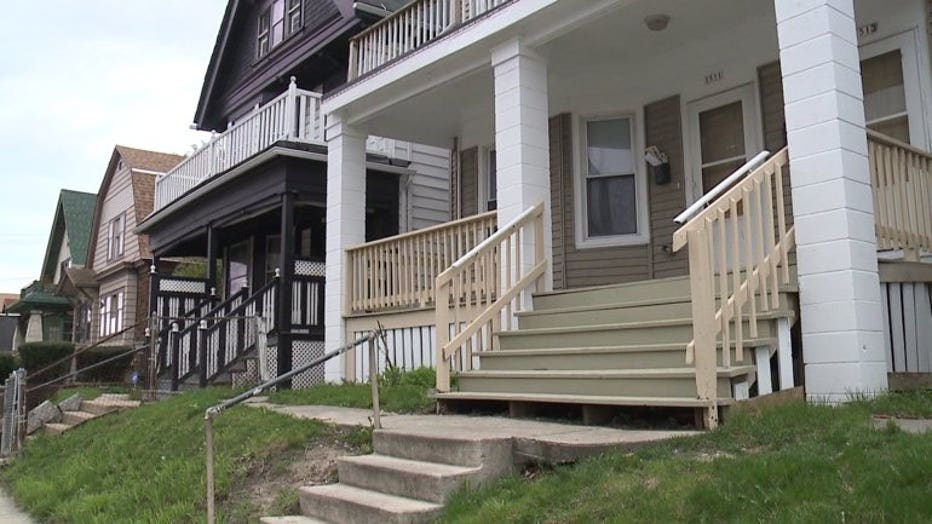 "It seemed strange to me that all the doors were closed. When I entered the kitchen, the door swung open and a gunman approached me and just stuck a gun right in my face and said 'get on the floor,'" Olsen said.

Seconds later, another man put a gun to the side of Olsen's head.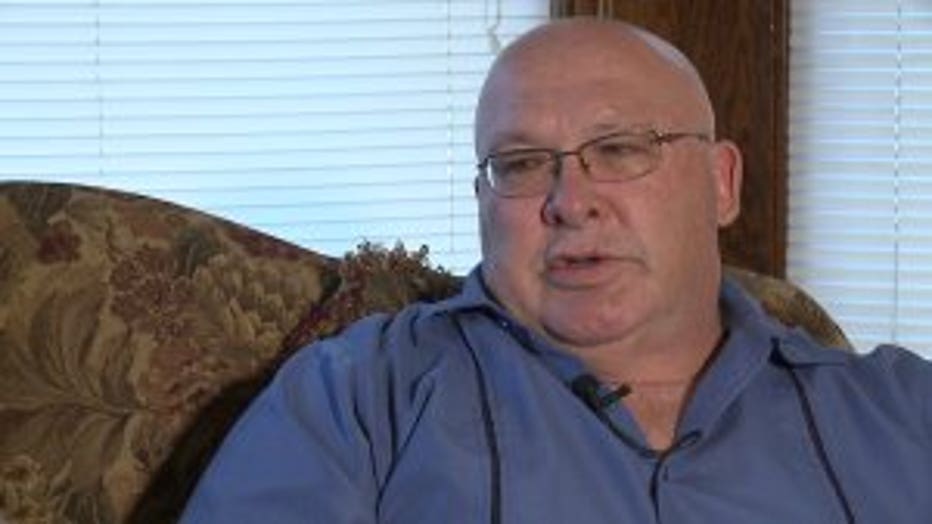 "Then they whacked me in the back of the head. I fell to my knees. I got on the floor. They rifled through my pockets and asked me where the money was," Olsen said.

The men left Olsen bloodied and hurt -- stealing his wallet, wedding ring and iPhone.

"I feared for my life. I really thought that, laying on the floor, I was going to get shot in the head," Olsen said.

The suspects fled the home -- running out a back door.

"They said, 'we`ll give you 20 seconds or we`ll kill you,'" Olsen said.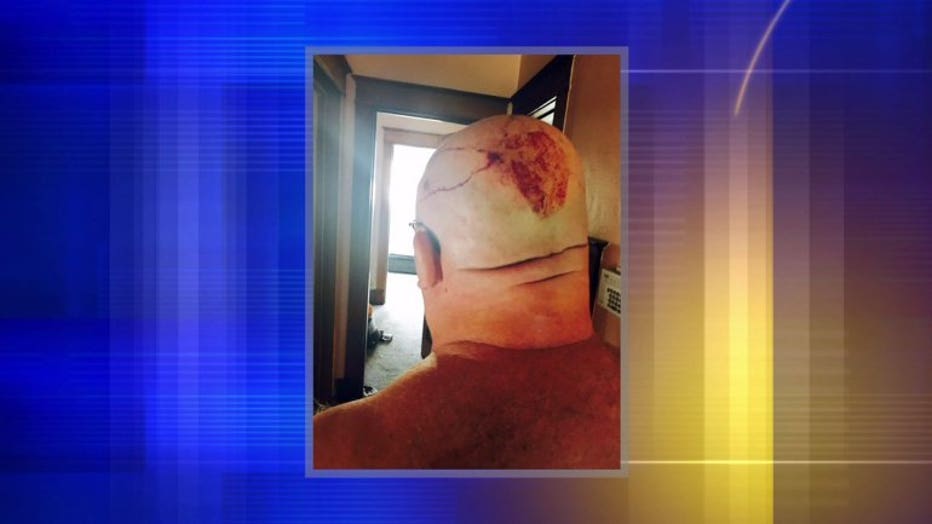 Olsen eventually went out the front door -- meeting his wife, who was waiting in their car. They then reported the incident to police.

"I was so scared. I never feared for our lives like that. I thank God that my husband was OK," Nozuko Olsen said.

James Olsen said the incident was terrifying -- but he is not going to let his fear control him.

"I`m just going to be careful at what I`m doing it, but stick to it and get back up on the horse," Olsen said.

Police are looking for the suspects.

This happened in broad daylight on Tuesday afternoon -- so Olsen is hoping that someone saw something.

If you have any information that could help police, you are asked to give them a call.

Meanwhile -- the Greater Milwaukee Association of Realtors has issued this statement regarding what happened to James Olsen:

The Greater Milwaukee Association of REALTORS® (GMAR) learned late Wednesday evening that one of its members, Jim Olsen, with Century 21 Affiliated in Delafield, was attacked while showing a rental property.

"We are extremely thankful that Jim is O.K.," stated Roxanne Platz, 2016 GMAR Chairwoman. "It appears he took precautions, by not being at the property alone, and that one step could have prevented a much worse outcome," Platz added. She was referring to the fact that Mr. Olsen's wife was waiting for him in his car outside the property while he was showing it.

The GMAR and member brokers continuously stress agent safety when meeting with clients. The National Association of REALTORS®, Wisconsin REALTORS® Association, and GMAR send print and video information on REALTOR® Safety out to members on a regular basis, as well as making it available 24/7 on each Association's website.

Additionally, each September is designated as REALTOR® Safety Month, when the Associations provide information on new safety techniques, webinars and safety seminars designed to train each member to be safe in almost any situation they find themselves in.

"REALTOR® Safety is a continuous effort," stated Mike Ruzicka, GMAR President. "This will certainly act as a wake-up call to everyone, to be cognizant of your environment and take preventive measures when meeting with clients."