"Really, really special:" Folks line streets of downtown Milwaukee to pay tribute during Memorial Day Parade


MILWAUKEE (WITI) -- Thousands lined the streets of downtown Milwaukee Monday, May 25th for the Memorial Day Parade. It was an opportunity to honor those who have died while defending our freedom and fighting for our country -- and an opportunity to say "thank you" to veterans and active-duty service members for their sacrifice.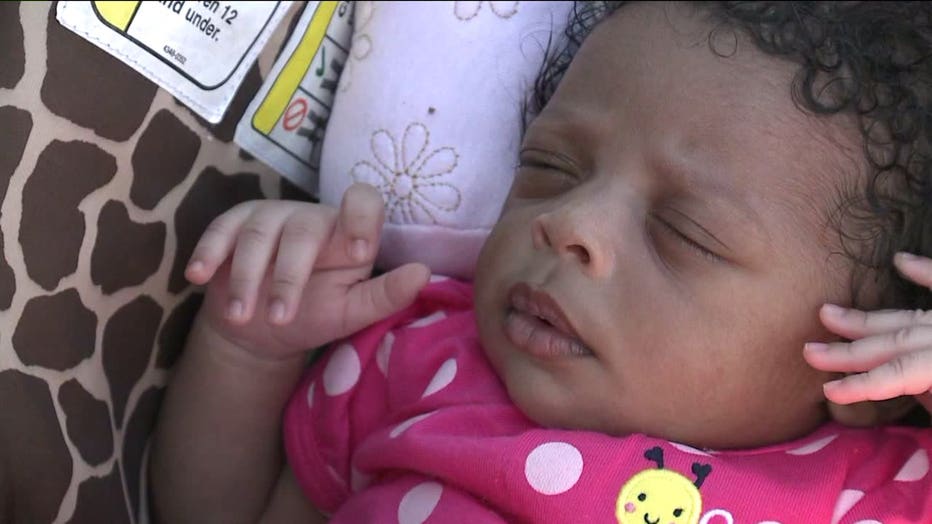 It was Khloe Hearn's very first Memorial Day Parade.

"It makes her feel like she`s a part of something big. And I mean, these families, just to be a support system for them also," Hearn's mother, Suenora Connor said.

Patriotism was on display during the annual Memorial Day Parade.

"I always go to the parades, but this one is really, really special," Karen Drescher said.

"It`s very much a comfort zone being down here, around other people that have been in, and the people that haven`t been in actually too," Randy Kjell, who served in the U.S. Navy said.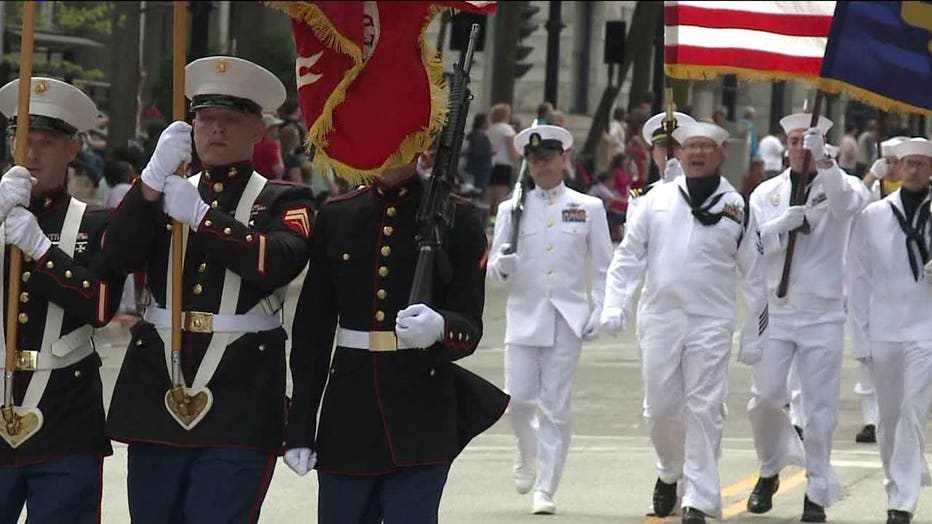 And on a pretty nice day in Milwaukee, folks thanked the U.S. servicemen and women for their sacrifice.

"Come out to see the service, the men and the women who have done things for us, you know, trying to save our country, and I appreciate that," Harleen Peters said.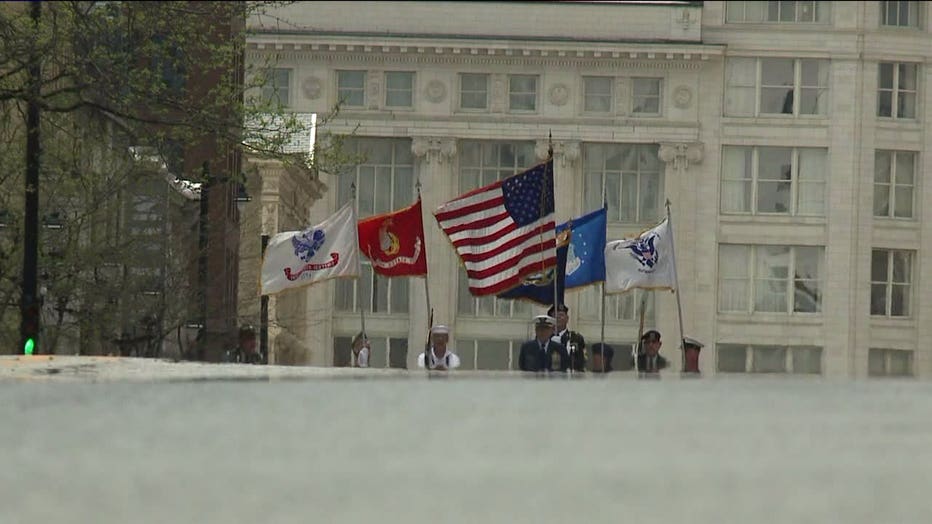 This was Milwaukee's 150th Memorial Day Parade. The parade stepped off from 4th and Wisconsin and headed east to the War Memorial Center.

CLICK HERE to learn more about Milwaukee's Memorial Day Parade.