Reality Check: Trump's tweets trip him up, Clinton misstates her record during second debate


ST. LOUIS -- Republican Donald Trump falsely said during the second presidential debate that he hadn't told people on Twitter to "check out" a sex tape, while Democrat Hillary Clinton misstated her role in foreign policy as secretary of state.

Sex tape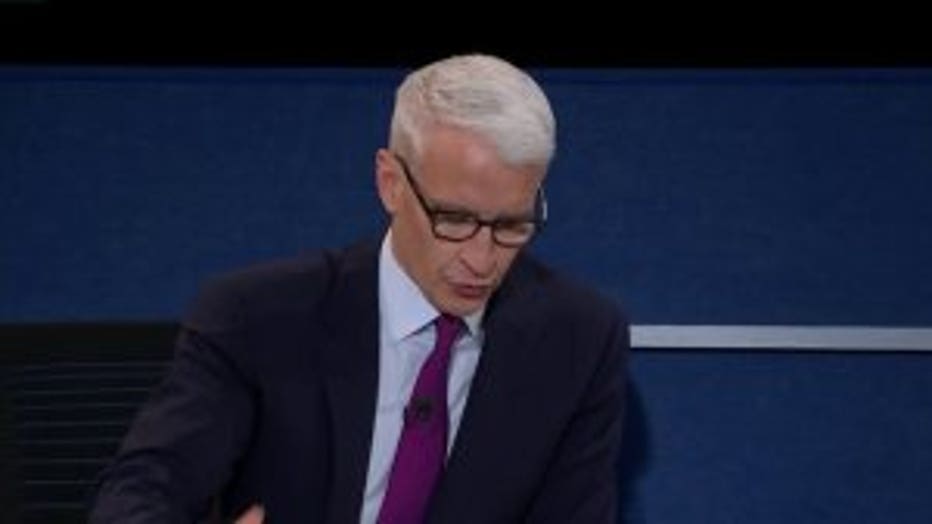 Moderator Anderson Cooper of CNN pressed Trump to explain why he sent out a tweet encouraging his Twitter followers to look at the sex tape of a former beauty queen with whom Trump had been feuding publicly. Trump called out the woman, Alicia Machado, for gaining weight.

"In the days after the first debate, you sent out a series of tweets from 3 a.m. to 5 a.m., including one that told people to check out a sex tape," Cooper said. "Is that the discipline of a good leader?"

"No, it wasn't 'Check out a sex tape,'" Trump responded. "It was just, take a look at the person that she (Clinton) built up to be a wonderful Girl Scout. (Machado) was no Girl Scout."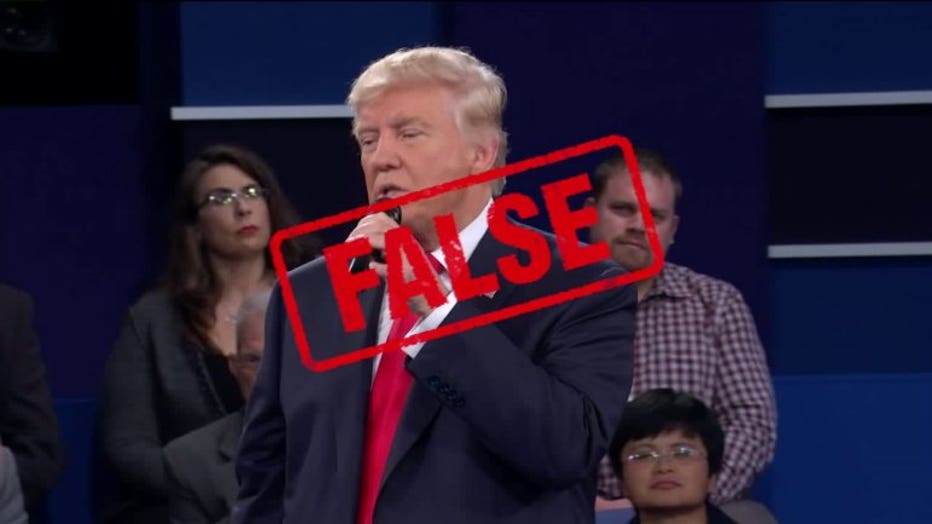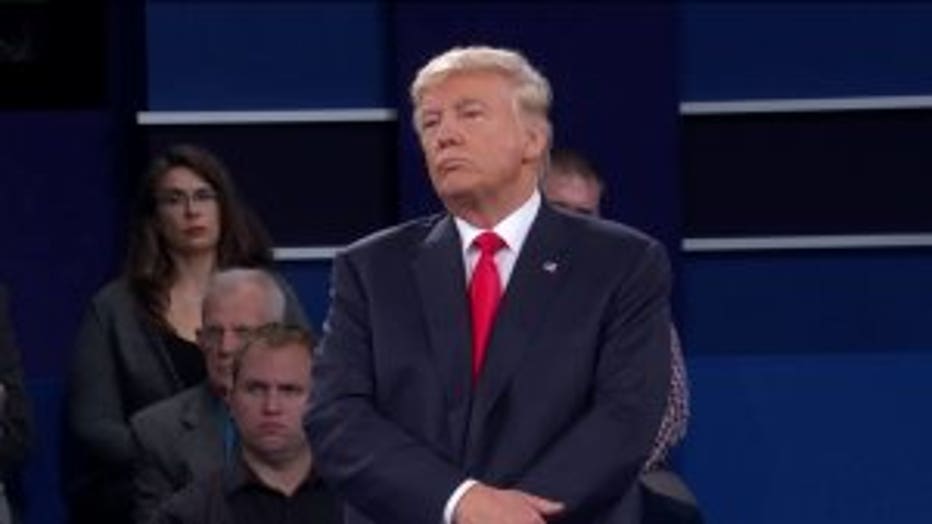 Trump's claim that he never encouraged anyone to look at a sex tape is false, Reality Check found.

This one is easy to fact-check -- the tweet in question hasn't been deleted.

"Did Crooked Hillary help disgusting (check out sex tape and past) Alicia M become a U.S. citizen so she could use her in the debate?" Trump tweeted on Sept. 30. The tweet is time-stamped 4:30 a.m.




Bill Clinton's past

The debate began with Cooper and ABC's Martha Raddatz questioning Trump over lewd and sexually aggressive comments from 2005 that surfaced Friday.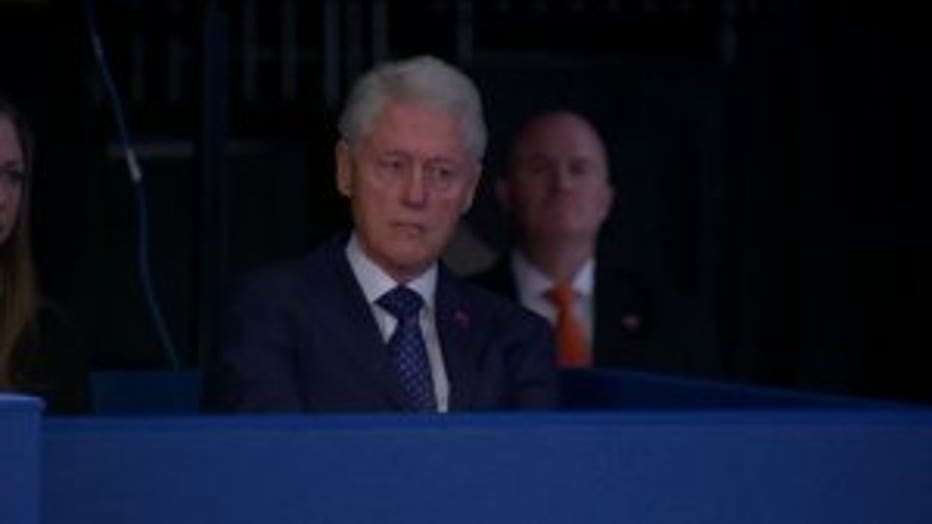 Trump said he "wasn't proud" of what he described as "locker room talk," before shifting attention to former President Bill Clinton's sexual transgressions. Trump said Clinton had done far worse than he had, and invited four of Clinton's accusers to be in the debate audience.

"There`s never been anybody in the history of politics who`s been so abusive to women," Trump said. "He was impeached, he lost his license to practice law, he had to pay an $850,000 fine to one of the women, Paula Jones."

This needs clarification, Reality Check found.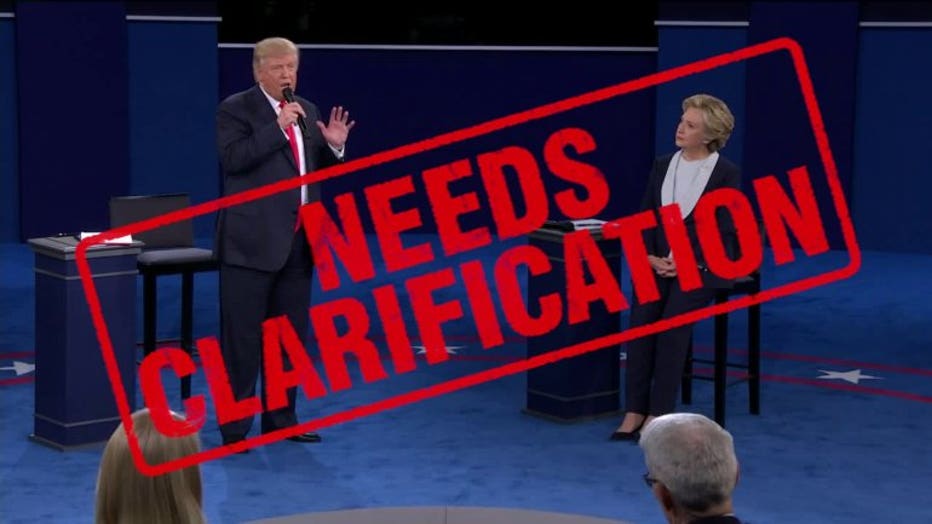 News reports indicate that Clinton settled a sexual harassment lawsuit with Jones for $850,000 in 1998. He wasn't fined.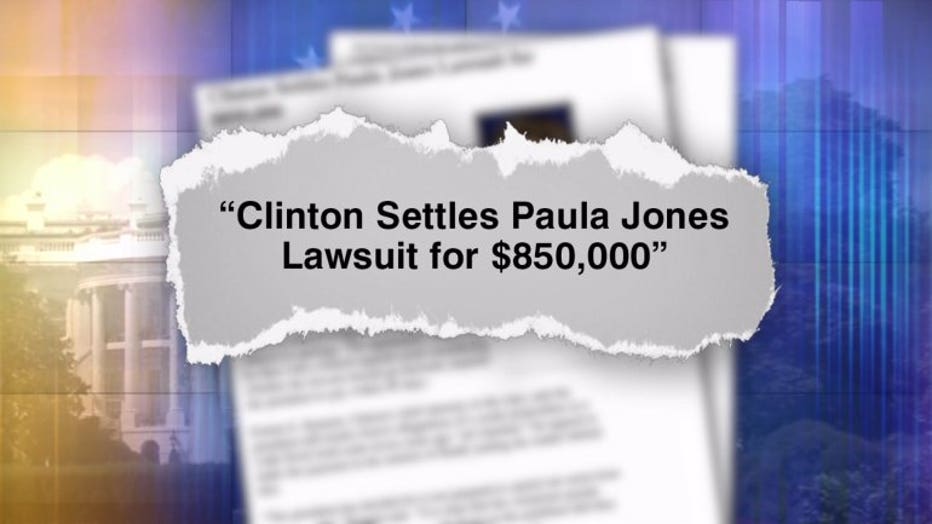 As part of the settlement, the then-president admitted no wrongdoing and made no apology, according to a Washington Post story detailing the outcome of the case.

However, Trump is right that Bill Clinton was impeached and had his law license suspended in Arkansas in what the Associated Press calls "a related case."

Hillary Clinton's emails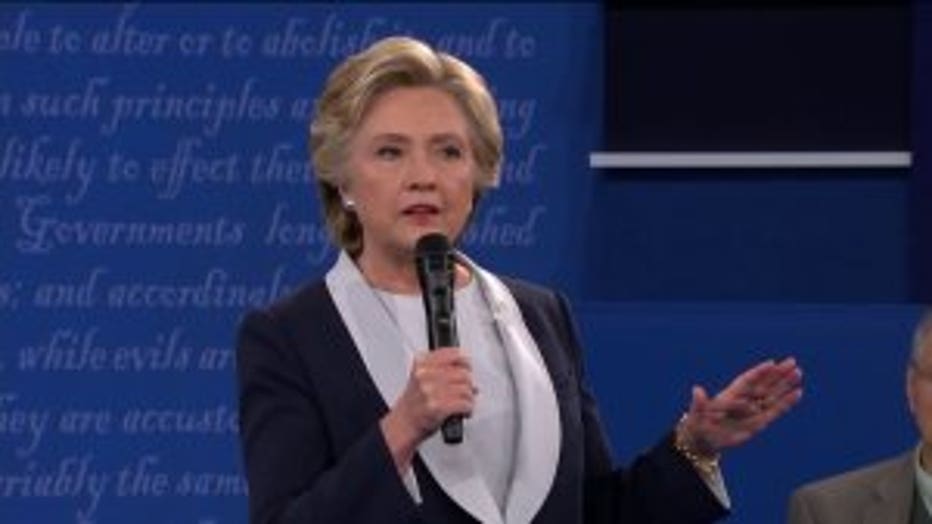 Hillary Clinton continues to struggle to explain her State Department email scandal that has plagued her throughout the 2016 campaign. The FBI recommended no criminal charges, but found her at fault for using a private server for official emails, including some classified material.

"After a yearlong investigation, there is no evidence that anyone hacked the server I was using," Clinton said at Sunday's debate.

That is not the whole story, according to Reality Check.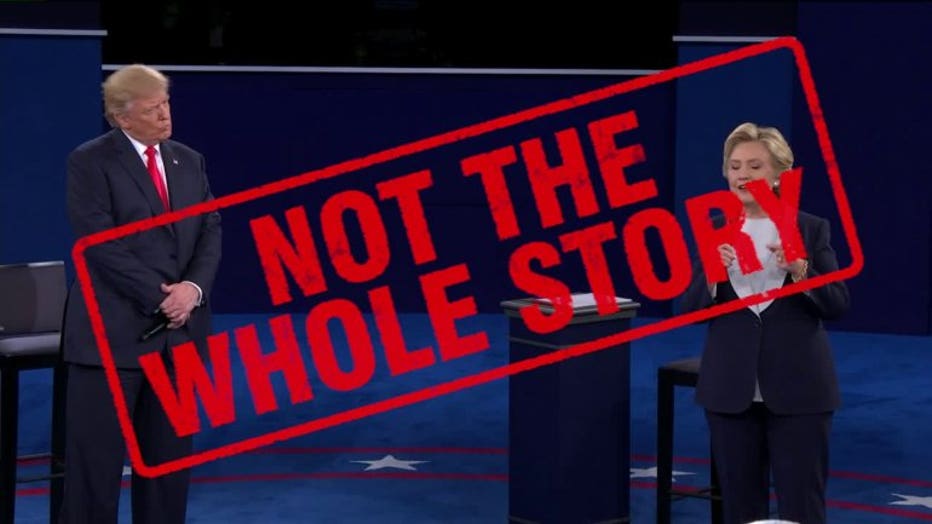 In fact, FBI Director James Comey in July said it was possible that foreign actors had hacked Clinton's server but said it would be very difficult to find evidence of a hack.

Comey ultimately called Clinton "extremely careless" for her use of the private server.

'Red line' over Syria

Reality Check also finds that Clinton misstated part of her record as U.S. Secretary of State.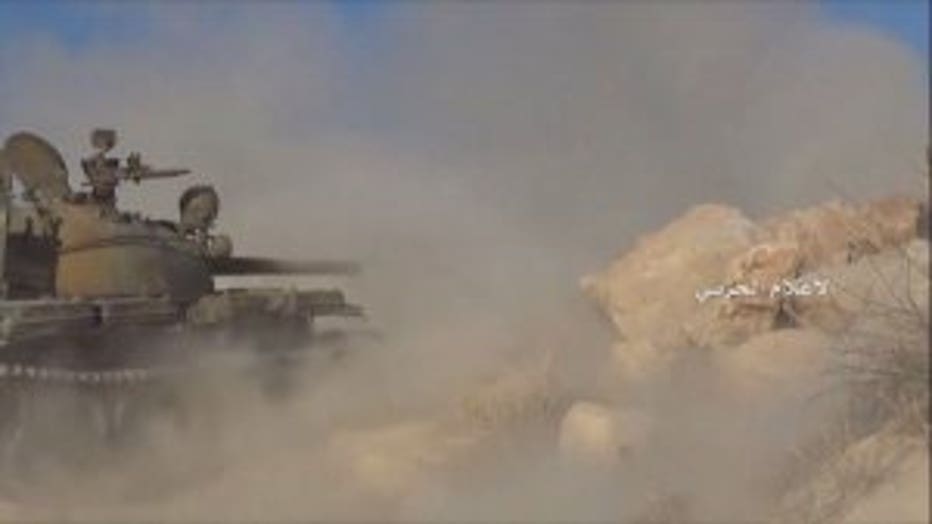 The topic was Syria's use of chemical weapons. President Barack Obama and Clinton once said that using them would be a "red line" for the U.S. that would lead to "enormous consequences" for Syria. Yet, when the country's leaders deployed chemical weapons, the U.S. didn't retaliate.

During the debate, Trump accused Clinton of being soft on foreign affairs.

"She was there as secretary of state with the so-called line in the sand, which --," Trump said, with Clinton cutting him off.

"No I wasn't," Clinton responded. "I was gone. I hate to interrupt you."

Clinton's claim about being 'gone' is misleading, according to Reality Check.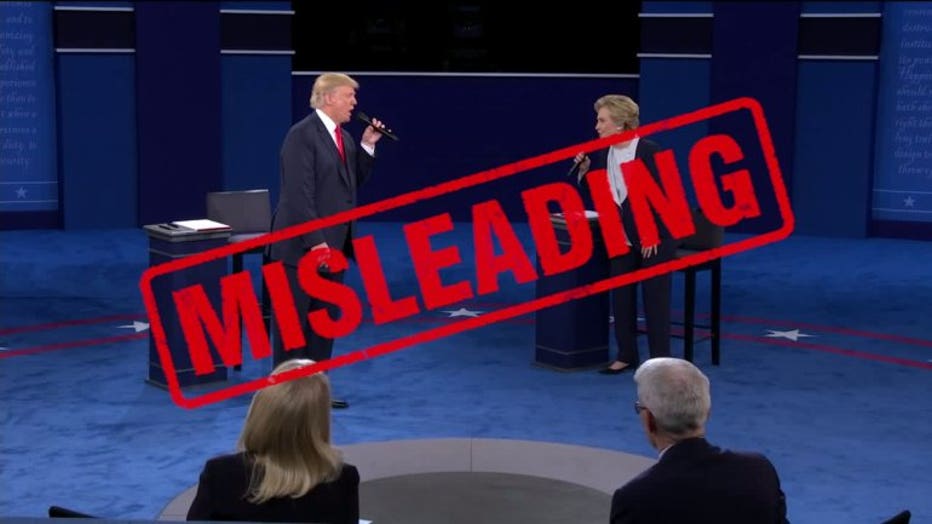 President Obama first used the words 'red line' to describe the Syrian situation in 2012, when Clinton was still secretary of state. Clinton herself used the same words later that year.

Syria deployed chemical weapons against rebels in 2013, but the U.S. did not strike. Syria had struck a deal with Russia to give up the weapons, preventing military action.

Clinton was no longer secretary of state by then, but she publicly supported the president's decision not to retaliate against Syria.