Reality Check: Hillary Clinton, Donald Trump stray from truth during first presidential debate


MILWAUKEE -- Republican presidential candidate Donald Trump was wrong when he said during the first presidential debate that he was against the U.S. invasion of Iraq before it happened, and rival Hillary Clinton misstated her past positions on a controversial trade agreement.

Fact-checkers with five journalism organizations -- Politico, The New York Times, The Washington Post, FactCheck.org and Politifact -- found that Trump strayed from the truth far more often than Clinton, but that Clinton was guilty, too.

A FOX6 Reality Check examined five claims made during the debate Monday, September 26th that are central to each candidates' argument in the election.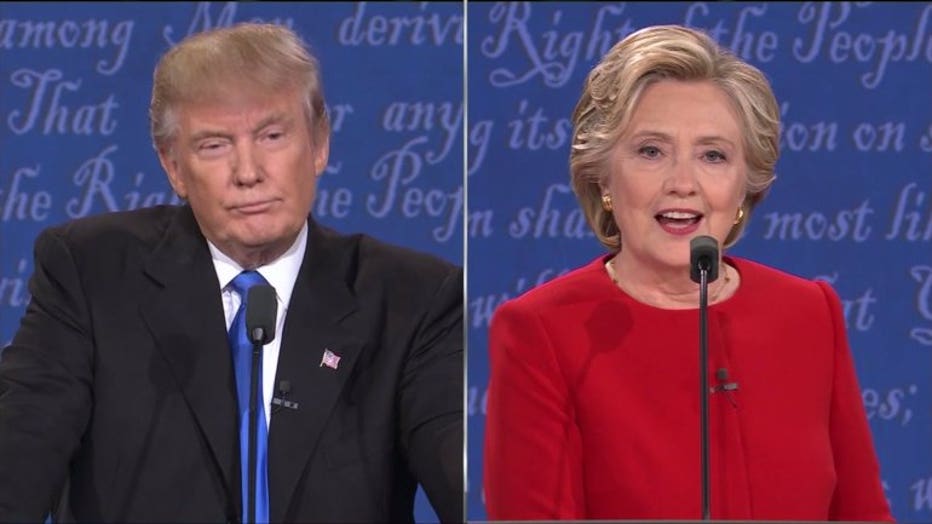 Hillary Clinton/Donald Trump: First presidential debate


Iraq War

During an exchange with moderator Lester Holt of NBC, Trump said "the record" shows that he was against the war in Iraq. This is misleading, FOX6's Reality Check found.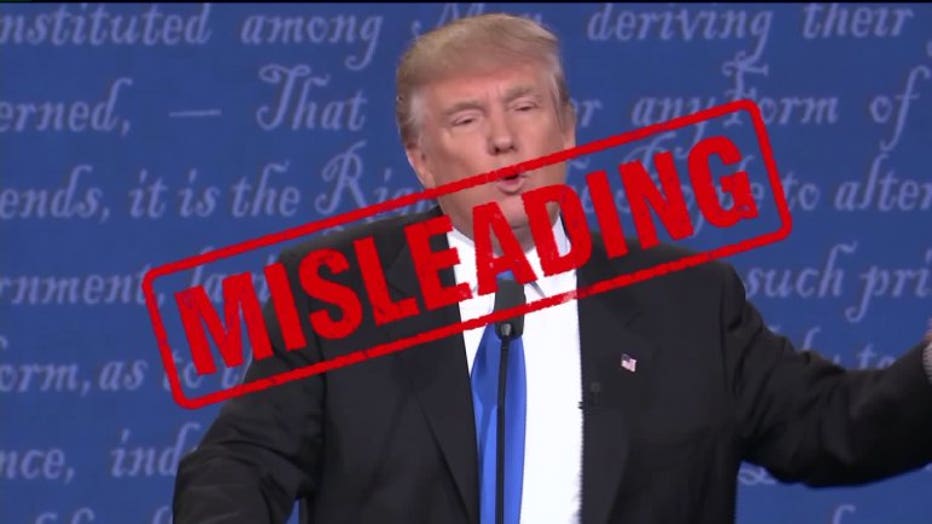 Trump has not been able to produce a record of his stance prior to the U.S. invasion in March 2003, and a 2002 interview on Howard Stern's radio show indicates that Trump favored the war before it began.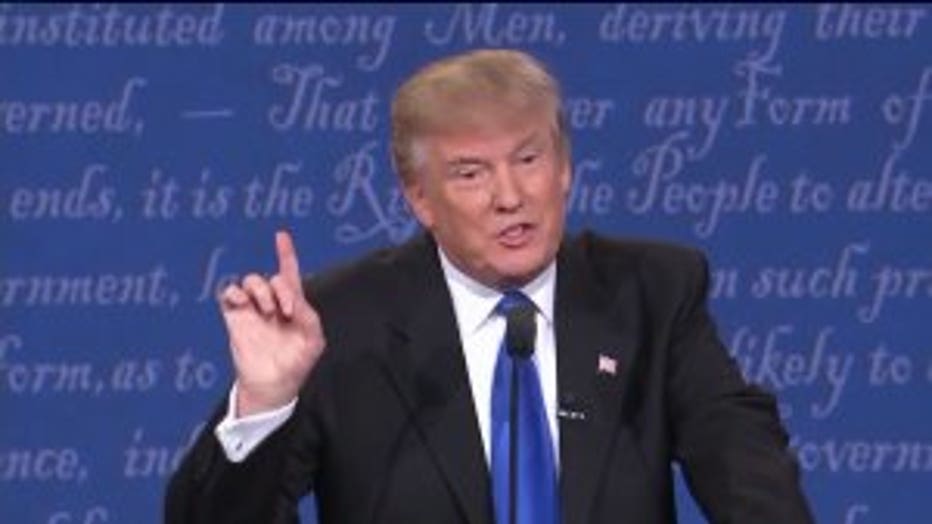 "Yeah I guess so," Trump said, when Stern asked if he supported an invasion. "I wish the first time (the Gulf War) it was done correctly."

The first evidence that Trump opposed the war was in 2004, when he gave an interview to Esquire magazine.

The war is key to Trump's assertion that he has better judgment than Clinton, who as a U.S. senator in 2002, voted to authorize a military intervention in Iraq. During Monday's debate, Trump was forced to defend his evolving view.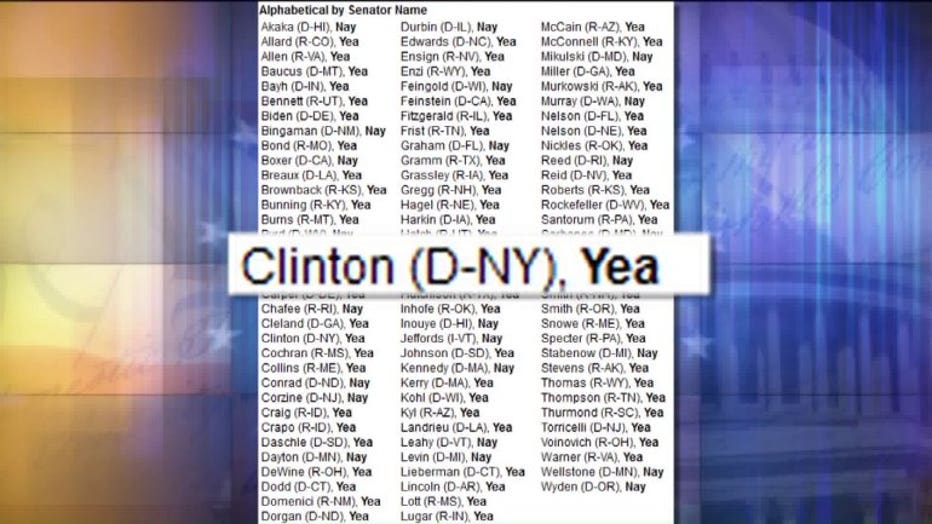 "When I did an interview with Howard Stern, very lightly, the first time anyone's asked me that (about the war), I said very lightly, I don't know, maybe, who knows," Trump told Holt.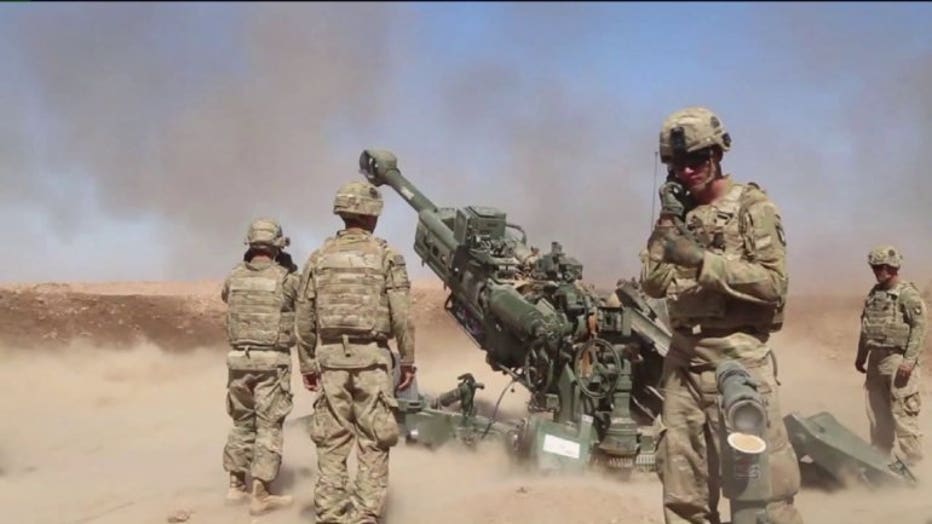 Trump's taxes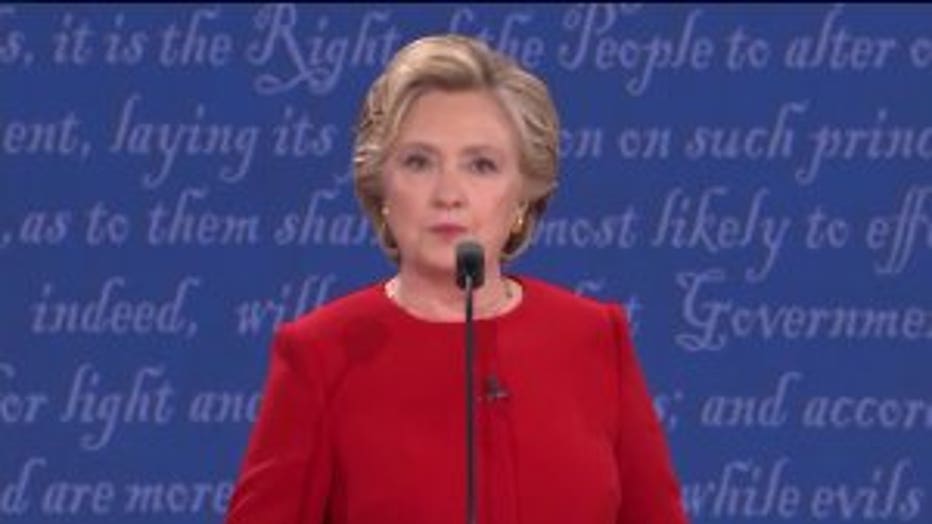 Clinton questioned why Trump has refused to release his tax returns, speculating that he has paid "nothing" in federal taxes.

"The only years anyone's ever seen were a couple of years he had to turn them over to state authorities when he was trying to get a casino license. And they showed he didn't pay any federal income tax," Clinton said.

Clinton's claim is misleading, Reality Check found.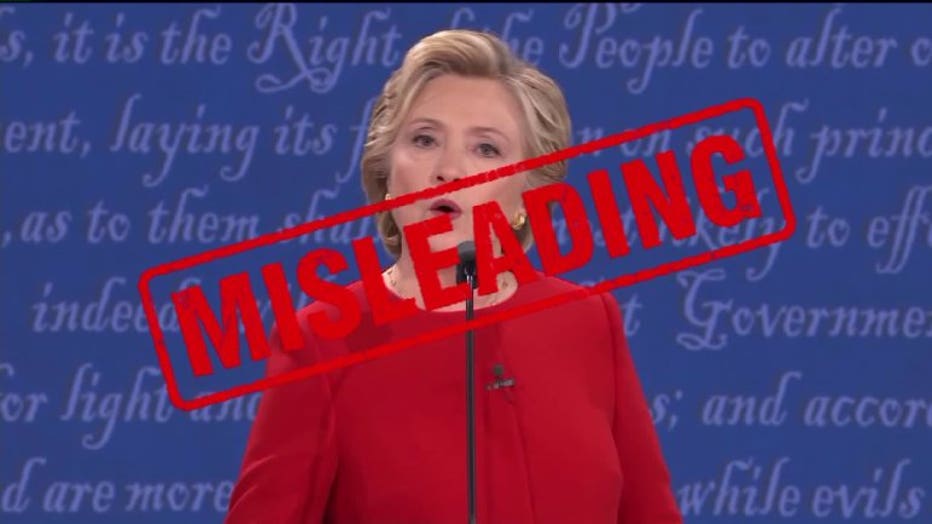 A 1981 report to the New Jersey Division of Gaming Enforcement shows that Trump paid federal income taxes three out of five years from 1975 to 1979. At the time, Trump's company was applying for a casino license.

Trump paid a tax of $18,714 in 1975, $10,832 in 1976, and $42,386 in 1977. He reported losses in 1978 and 1979 and didn't pay federal income taxes in those years, according to the report, which was posted online by The Washington Post.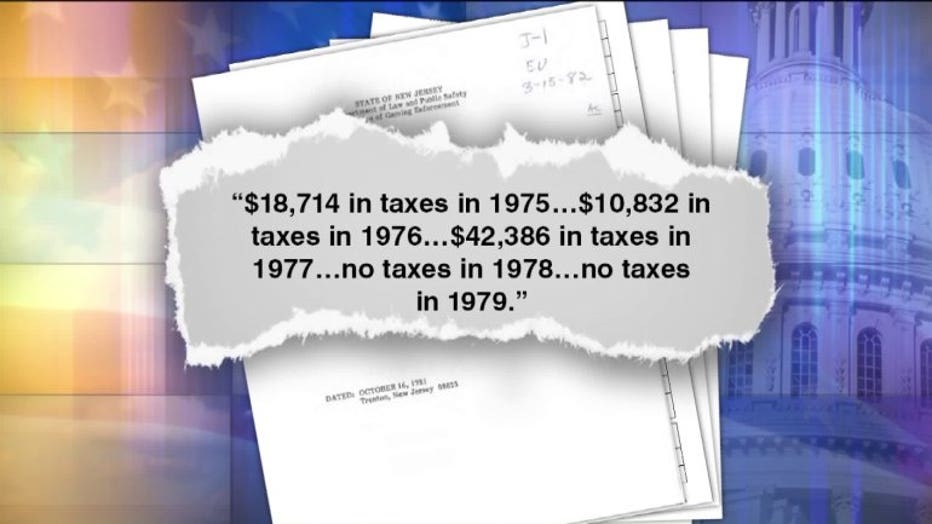 Father's loan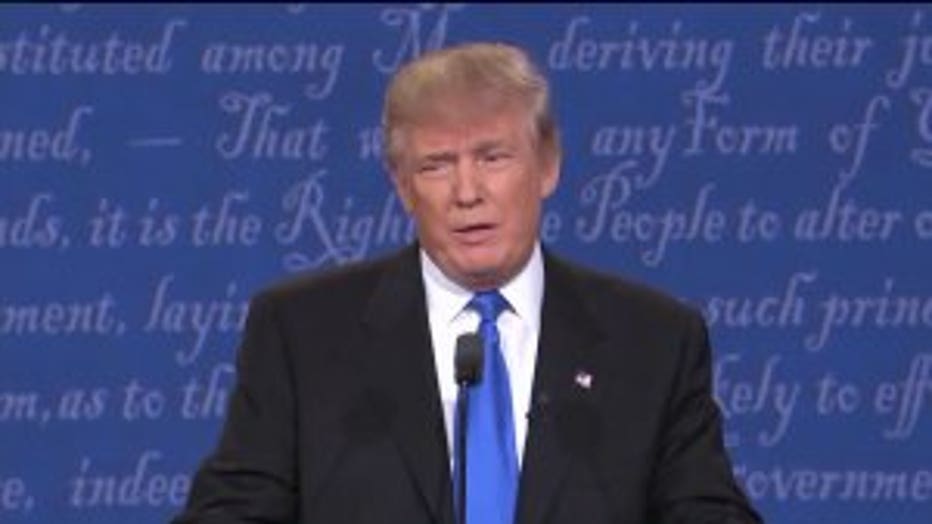 The same 1981 report indicates that, during Monday's debate, Trump misrepresented the amount of help he received from his father.

 

"My father gave me a very small loan in 1975 and I built it into a company that's worth many, many billions of dollars with some of the greatest assets in the world," Trump said.

The assertion needs clarification, Reality Check found.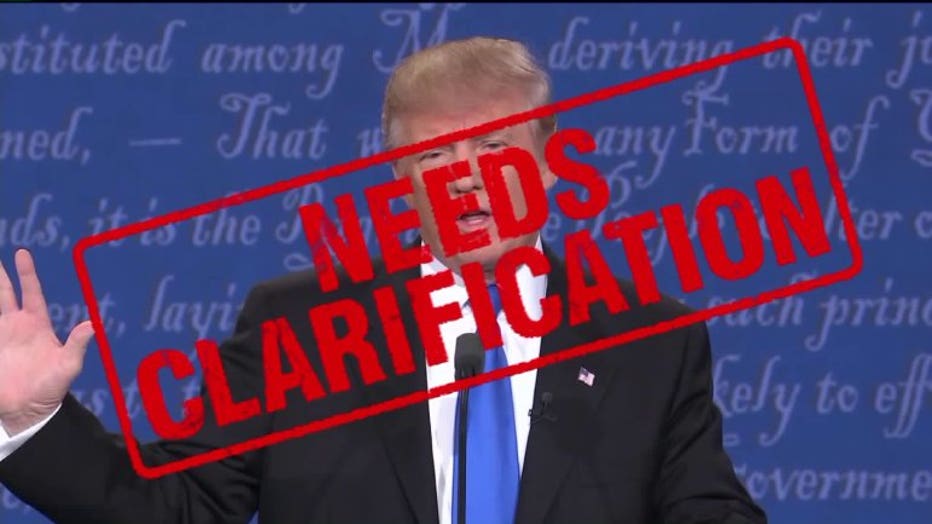 The 1981 casino application report shows that Trump received a $7.5 million loan from his father, Fred Trump, the previous year. At the time of the report, the loan was still outstanding.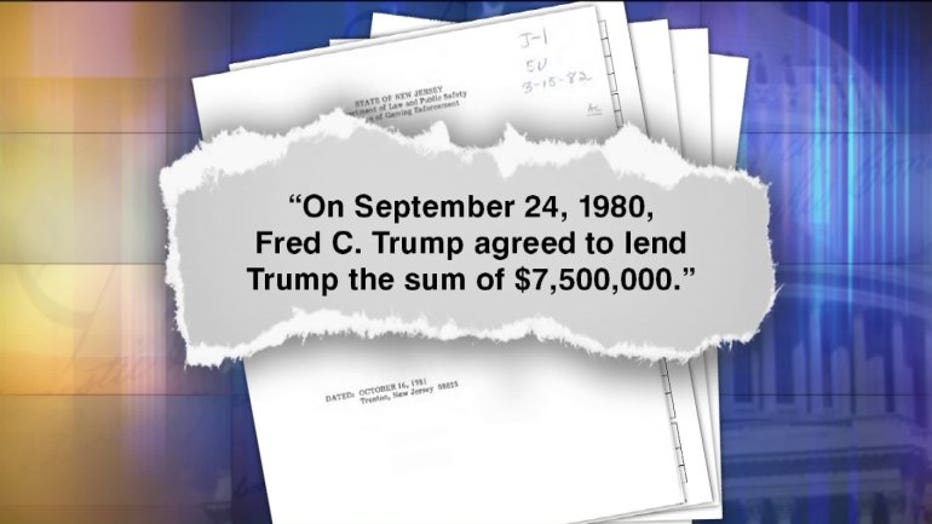 The Wall Street Journal, citing a 1985 legal filing, has reported that Trump's father gave him a series of loans totaling $14 million. Clinton referenced that amount during the debate.

"Donald was very fortunate in his life, and that's all to his benefit," she said. "He started his business with $14 million borrowed from his father."

Trans-Pacific Partnership

Clinton and Trump clashed on the issue of trade, including the controversial Trans-Pacific Partnership agreement negotiated by President Barack Obama's administration. It has stalled in Congress, with House Speaker Paul Ryan saying that lawmakers won't take it up in 2016.

Trump and Bernie Sanders, Clinton's former rival for the Democratic nomination, agree that the TPP will harm U.S. workers. Clinton's position on the trade deal has evolved, and she didn't fully explain that evolution during the debate.

"You called it the gold standard of trade deals," Trump charged. "You said it was the finest deal you'd ever seen."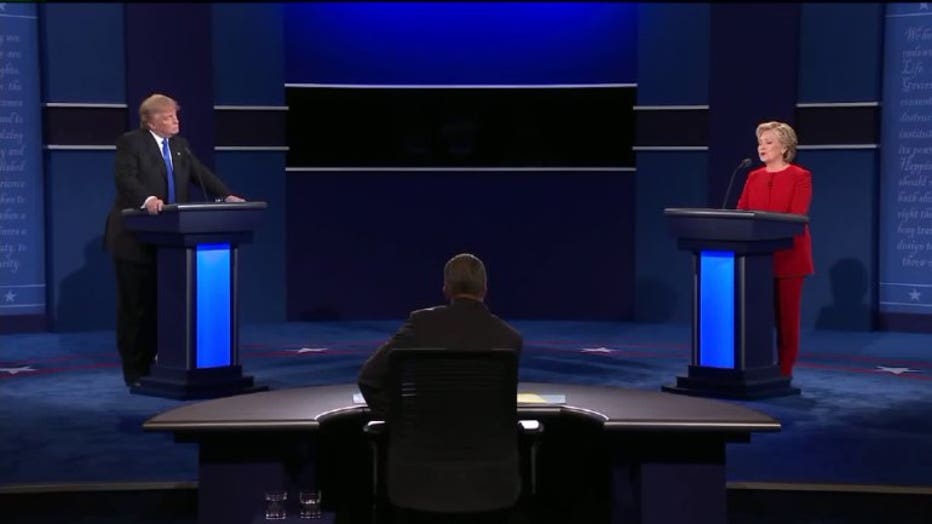 Donald Trump/Hillary Clinton


Clinton responded: "Well, Donald, I know you live in your own reality, but that is not the facts."

Clinton's claim needs clarification, Reality Check found.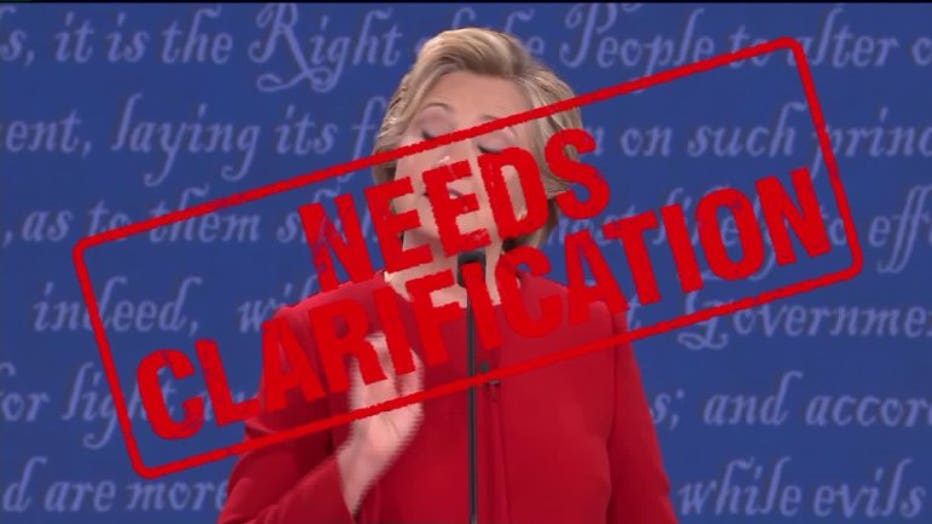 In 2012, then-Secretary of State Clinton said that the Trans-Pacific Partnership "sets the gold standard in trade agreements to open free, transparent, fair trade, the kind of environment that has the rule of law and a level playing field."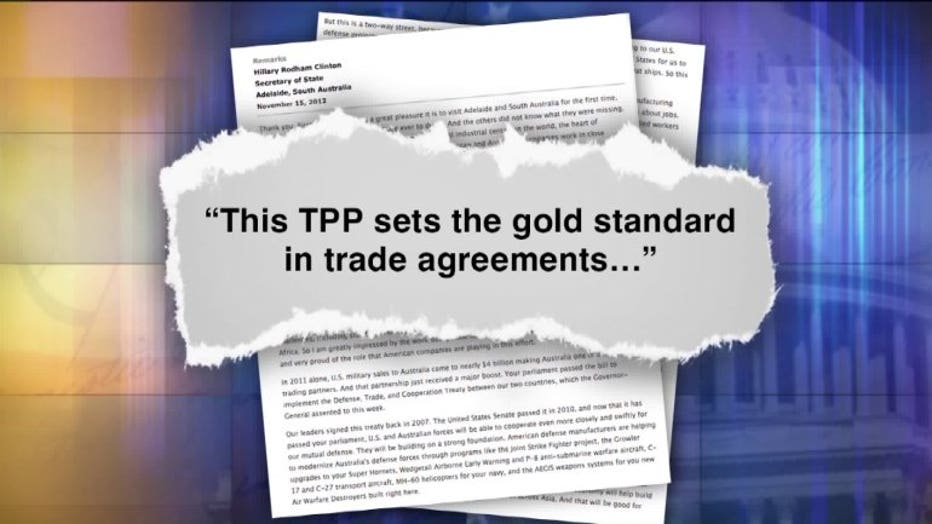 By 2015, presidential candidate Clinton said she would not support the final negotiated agreement.

Birtherism

Trump blamed Clinton's 2008 campaign for first raising the issue of President Obama's birth records, but did not explain why he continued to question the president even after Obama produced his birth certificate in 2011.

"The birth certificate was produced in 2011. You continued to tell the story and question the president's legitimacy in 2012, '13, '14, '15, and as recently as January," said Holt, the moderator.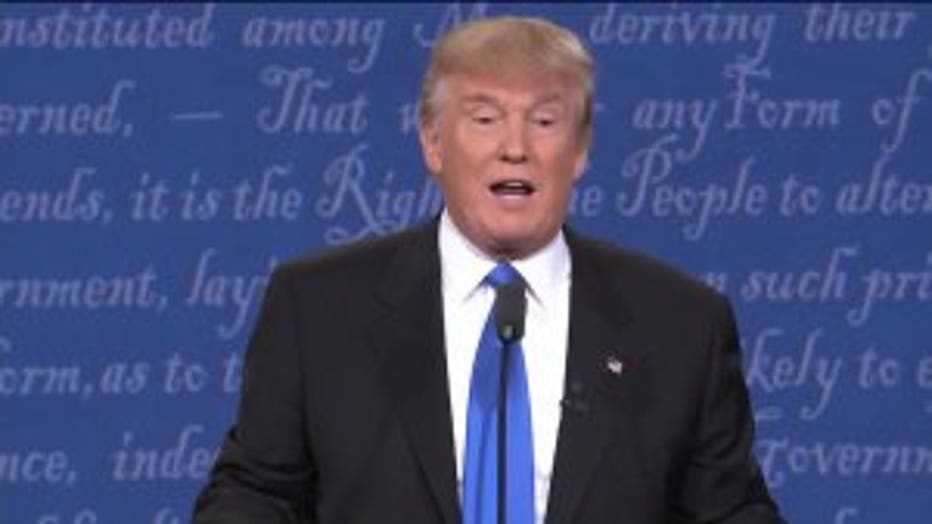 Holt's assertion is true, Reality Check found.

There is no evidence that Clinton's campaign had a coordinated effort to discredit Obama's birth records in the 2008 campaign. Even if it had, it was Trump who raised the issue loudest -- and for the longest period of time.

Trump continued to press the issue in interviews through January 2016, as Holt stated, before acknowledging earlier this month that Obama was born in the U.S.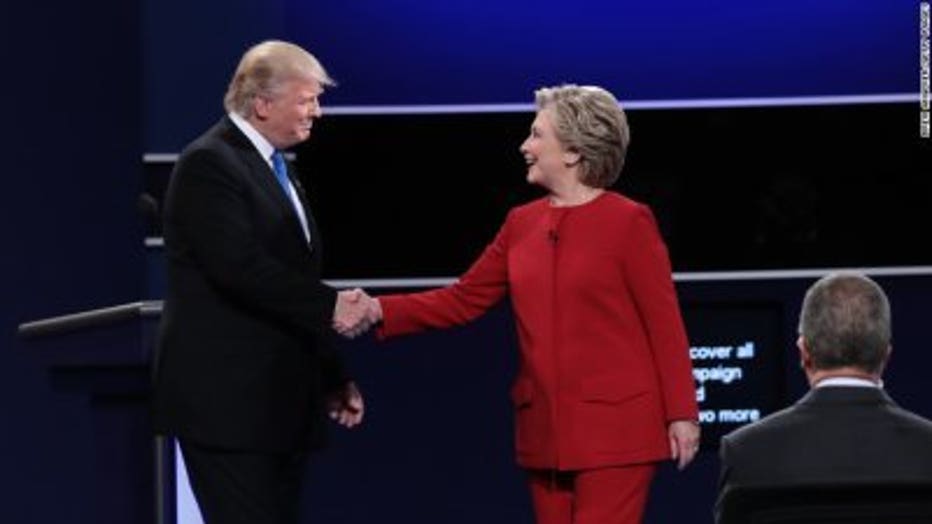 Hillary Clinton/Donald Trump: First presidential debate