Reagan Imhoff named MDA's 2014 National Goodwill Ambassador


NEW BERLIN (WITI) -- Eight-year-old Reagan Imhoff of New Berlin was named MDA's 2014 National Goodwill Ambassador on Wednesday, February 5th.

The MDA selects a national ambassador to represent the more than 1 million families affected by muscle disease by traveling the country, meeting with corporate and organizational partners and employees, and building awareness, engagement and advocacy in the fight against muscle disease.

Reagan is the 39th national ambassador in the voluntary health organization's 64-year history.

"This isn't some higgly-piggly disease, that it's really a lot," said Reagan. "It's not just like, 'they have a disease we'll just get them better...we're done. It's a lot to work for.'"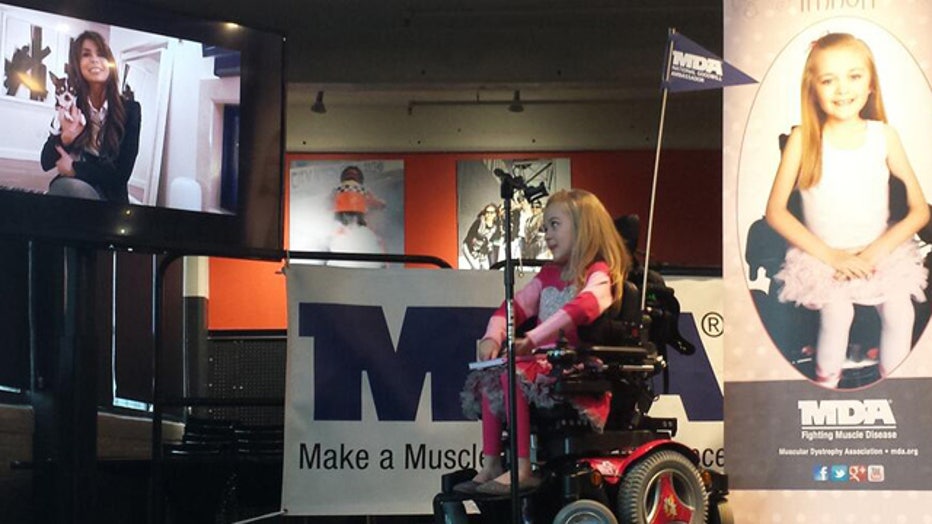 Reagan Imhoff named 2014 MDA National Ambassador


Diagnosed with type 2 spinal muscular atrophy (SMA) as an infant, Reagan now uses a power wheelchair and a feeding tube for nutritional supplementation. SMA is a progressive neuromuscular disease most commonly diagnosed in infancy. The biggest potential problems in SMA are respiratory muscle weakness, swallowing muscle weakness, and back muscle weakness with progressive spinal curvature.

At the time, the diagnosis turned into grief and later into determination.

"You realize you want to do and make life as happy and great for Reagan as possible and give her all the possibilities we can," said Joe Imhoff, Reagan's father.

"We feel like we are the voice and we are representing all those affected with muscle diseaseand we want to make sure we do all those people really proud," said Jenny Imhoff, Reagan's mother.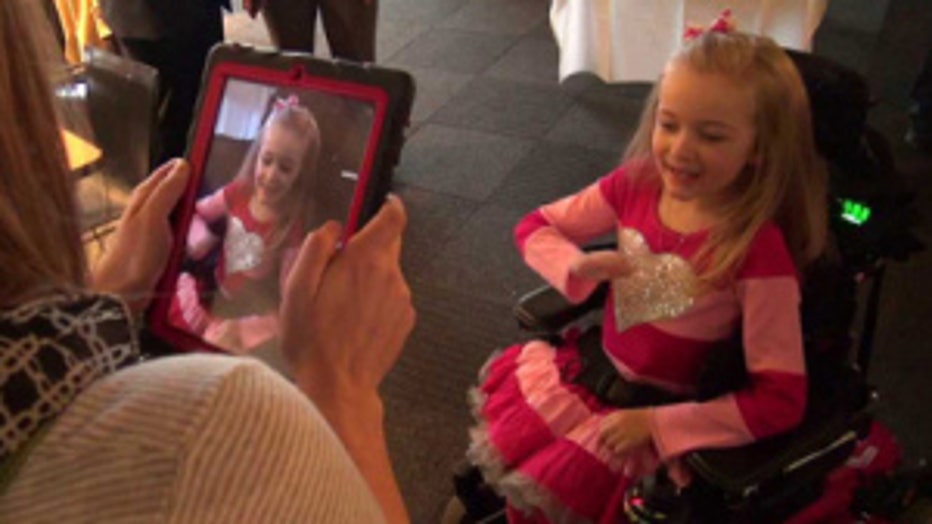 Reagan served three years as Wisconsin's MDA State Goodwill Ambassador and is no stranger to the national stage. In 2012, Reagan lived out her dream when she starred in a moving dance performance, done from her power wheelchair, on the MDA Show of Strength Telethon. Last year, pop icon Paula Abdul surprised Reagan with her first pair of ballet pointe shoes after a performance of "I Hope You Dance" by country star Lee Ann Womack — a special highlight of the 2013 telethon.

Reagan enjoys reading, dancing, drawing, swimming and musicals. She is also a regular at MDA's summer camp each year and loves sharing her favorite memories.

Reagan is the second ambassador selected from New Berlin. The other ambassador was Mike Neufeldt, who took on the role during the 1987-1988 fundraising season.

Related stories: