Ready for adoption: More than 300 seized chinchillas need new homes


WAUKESHA COUNTY -- Get the adoption papers ready! After more than eight weeks of legal wrangling, hundreds of chinchillas seized from a Waukesha home can be sold to new owners.

The chinchillas were seized on March 29th from what was called an "uninhabitable" home. Now the owners have finally given permission for the Humane Animal Welfare Society of Waukesha (HAWS) to start the adoption process.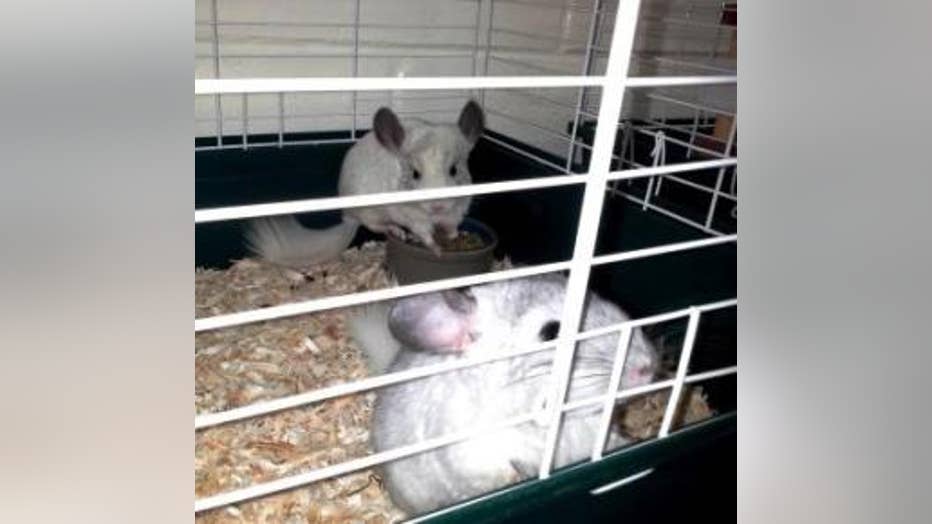 It's been called "chinchilla villa," after 60 days, it's about to be vacated.

"This is never the ideal situation for a pet," said Jennifer Smieja, HAWS Spokesperson.

It takes three rooms to house the more than 300 chinchillas seized from the Waukesha home. Plus a fourth room for the dozen babies since their arrival.

"Hoarding cases can take months, sometimes even years to resolve so we did hire an attorney for our side," said Smeija.

The center has been in legal talks with the chinchilla's owners. That couple, now facing charged including child neglect and mistreatment of animals.

"It was a battle of how many can we have? How many did they want to try and keep?" said Smieja.

Smieja says Garrett and Tricia Rees, didn't want to relinquish ownership at first -- now, they've come to an agreement.

"We are starting with 270 that we can adopt out and we are hoping to get the rest of them soon," said Smieja.

The babies and moms will go into foster care, while the remaining chinchillas stay on as evidence in the criminal case.

"You're still incurring costs every day to make sure that they're properly cared for," said Smieja.

The center says it typically costs $12 a day to car for an impounded animal. Between food, cages, cleaning, daily medical checks and more -- the money adds up.

"I'm guessing around $150,000," Smieja said.

Thankfully, they've had generous donors.

"This is something that is unlike anything we've ever had to deal with before," said Smieja.

There are already 130 people on a waiting list for the chinchillas. Families are being notified.

HAWS will adopt out the chinchillas using the following guidelines:


"The tremendous support from our community has been heartwarming during this challenging time for our organization. From the outpouring of donations, local and international, to the dedication of volunteers and staff, HAWS is truly blessed. This is what we do, and while it puts a strain on our resources, we know that our work is appreciated and valued. We are thankful to be a part of this wonderful community," said HAWS' Executive Director Lynn Olenik.