Reaction pours in after 2 off-duty officers are killed in southeast Wisconsin
MILWAUKEE -- Reaction to the deaths of Racine Police Officer John Hetland and Milwaukee Police Officer Kou Her, two off-duty police officers who died in southeast Wisconsin in less than 24 hours, poured in on social media Tuesday, June 18, as well as via official statements.

Officer John Hetland witnessed an armed robbery in progress at Teezers Tavern located at 20th Street and Lathrop Avenue Monday night, June 17. Officials said Officer Hetland umped over the bar and tried to take the suspect down, but was shot once and killed in the process. A manhunt was underway for the shooter.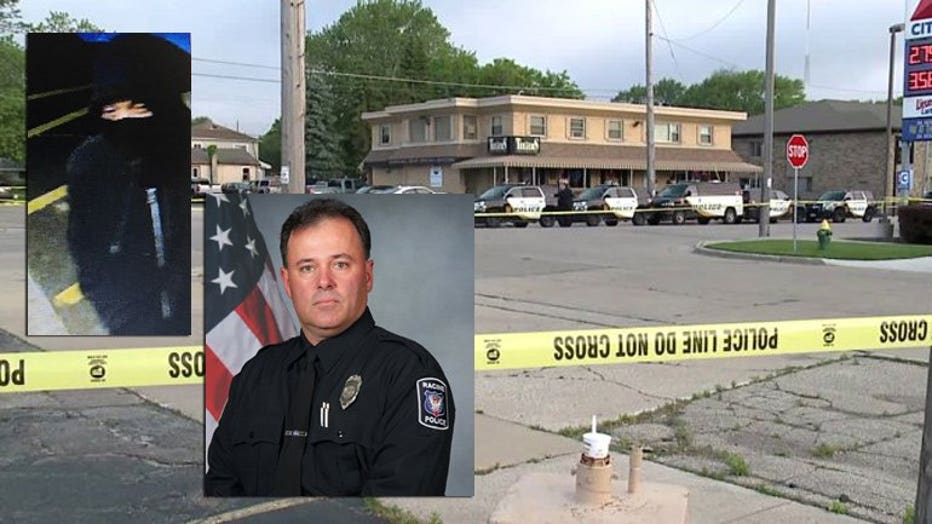 Officer Kou Her died following a crash near 60th and Capitol early Tuesday morning, June 18. Officials said the striking driver was taken into custody, and has a history of OWI convictions. Witnesses said the striking driver was traveling at a high rate of speed -- and crossed through the intersection at a red light when he struck Her.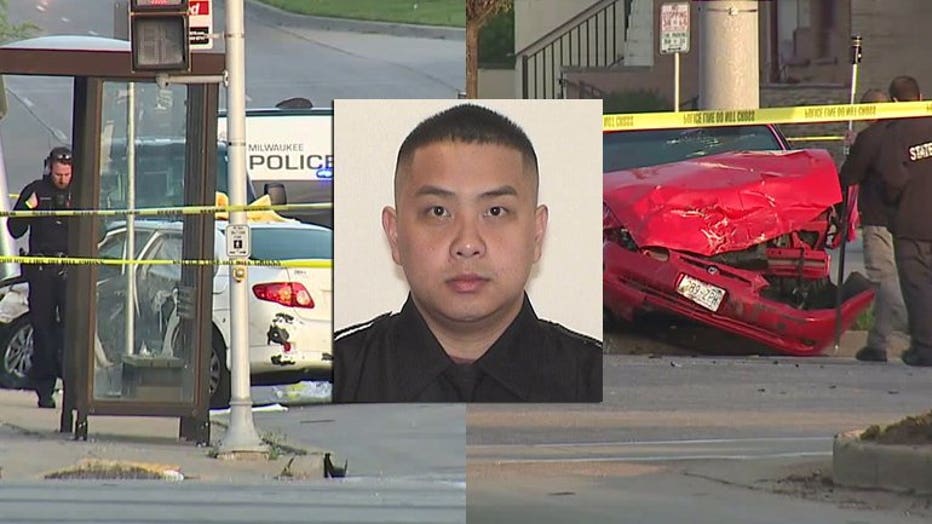 Read the statements and social media posts as they come in below:

Wisconsin Attorney General Josh Kaul

"The loss of two police officers—two people who worked to keep communities safe—is a tragedy. We mourn the loss of these courageous public servants. My condolences to their family and friends and to the Racine and Milwaukee Police Departments."

Senator Van Wanggaard (R-Racine)

"Every time a police officer leaves their house, they are risking their lives to protect others. Tragically, Racine learned that last night.

"Officer John Hetland embodies what it means to be a police officer. Where some people might avoid confrontation to protect themselves, Officer Hetland went into action to protect our city and its people. My heart goes out to his family, friends, and the entire Racine Police Family. I ask that all of Wisconsin keep John Hetland and Racine in their prayers.

"Always on duty."

Representative Greta Neubauer (D-Racine)

"This morning, the Racine community woke to the loss of Racine Police Officer John Hetland. Officer Hetland exemplified the best of what it means to be a police officer in our community, going above and beyond the call of duty even while off-duty. My thoughts and condolences are with the Hetland family and those close to them today."

Racine Mayor Cory Mason




"The entire City mourns the tragic loss of Officer John Hetland. My heart breaks for his children and family. I offer them my deepest sympathies. Officer Hetland dedicated his life to serving the City and he proved that again last night when he gave his life to protect the lives of others. John Hetland is a hero, and the City will honor him as such."




"As a City, we must also be here to lift up the officers of the Racine Police Department. They are grieving the loss of one of their brothers and they need our support, now more than ever. I ask the community to extend your thoughts, prayers, and a shoulder to lean on to our officers as we work to heal from this tragic event."




"I will continue to work with law enforcement agencies over the coming hours and days to make sure we find justice for Officer Hetland and all those who know and love him."




Milwaukee Alderman Cavalier Johnson




"I offer my sincere condolences to the family, friends and colleagues of Officer Kou Her, who passed away this morning after a driver sped through a red light and hit the officer's car on his way home from work at 60th and Capitol in the 2nd District."




"Officer Her was an exemplary member of the Milwaukee Police Department for two years and served in District 4. The death of an officer is a tragedy for the community they serve, especially one with a long future of service ahead. Officer Her's death should be a reminder for all to be cautious while driving and respect the potential dangers officers face when protecting our community, both on and off duty."




"I urge all residents of the 2nd District and the greater Milwaukee community to honor the life and service of Officer Kou Her, whose life was tragically cut short earlier today."




Milwaukee Alderman Bob Donovan

"It was with great sadness that we all awoke this morning to the news that two law enforcement officers – one from the Milwaukee Police Department, one from the Racine Police Department – were killed last night in two separate incidents.  They weren't killed in the line of duty, per se, but their deaths were the result of two different criminal activities nonetheless.  And as such, both police departments and residents of our respective cities are mourning their loss and celebrating their lives today."

"MPD Officer Kou Her served in District #4, and was on his way home from work after a long day's work of protecting our community and neighbors on the city's northwest side. He was driving home – as so many of us do at the end of the work day – when someone ran a red light and crashed into him so violently that Officer Her lost his fight to stay alive.  Investigators suspect that the offending driver was operating his motor vehicle while under the influence, an offense that he has been charged with and convicted for in the past.  In fact, he was on probation for a drunk-driving conviction when this incident occurred last night."

"Racine police officer John Hetland was off duty as well, when he witnessed a robbery in progress at a local Racine bar.  He was trying to stop the robbery when he was fatally shot. The gunman is still at large."

"Sadly, we will never know the additional good that these brave officers would have accomplished had their lives not been snuffed out by two criminals. Officer Hetland could have looked the other way, but he chose to act in defense of others when the robber chose to steal from a bar and its patrons. Officer Her was a victim of a reckless driver who chose to run a red light after choosing to get behind the wheel of an automobile in the first place."

"My prayers go out to both families for their loss, and to friends, neighbors, and colleagues in law enforcement in Milwaukee, Racine, and everywhere. May you find peace and comfort in knowing that we grieve with you, and that we will not forget the selflessness and service of Officers Her and Hetland to our communities."

"Always on duty!"