Random Acts of Kindness: Family touched by cancer twice over gets big surprise on Christmas!


MILWAUKEE -- An unsuspecting family got a Christmas surprise -- thanks to a foundation that gives back to those fighting cancer. Sunday, December 25th was the first time they've knocked on someone's door on Christmas Day.

It is a mission that began with a song, and lived on Sunday as Cory Zimmerman, president of the "This Time Tomorrow Foundation" prepared a one-of-a-kind surprise.

"We have never done this on Christmas," Zimmerman said.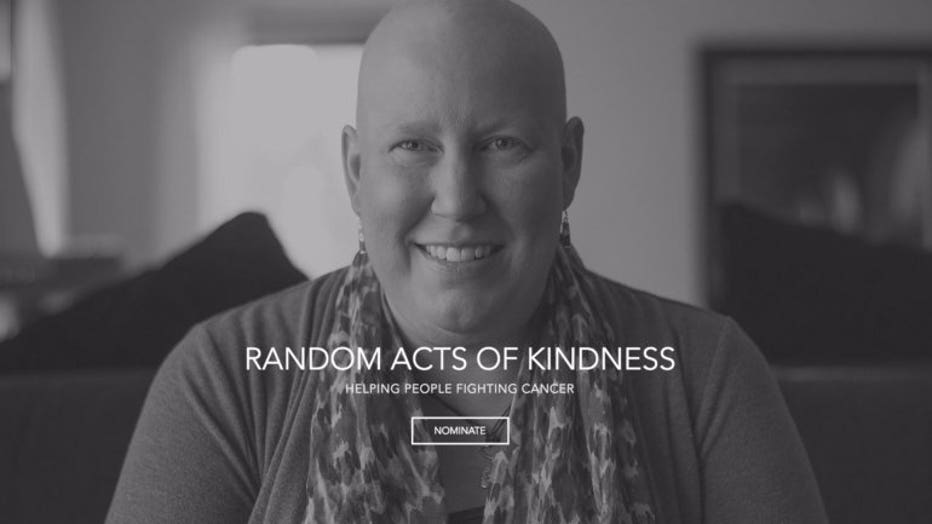 Just across town, an unsuspecting family celebrated Christmas -- unaware they were about to be the recipient of the foundation's random acts of kindness.

"They don`t know it -- and a bunch of strangers are coming into their homes," Zimmerman said.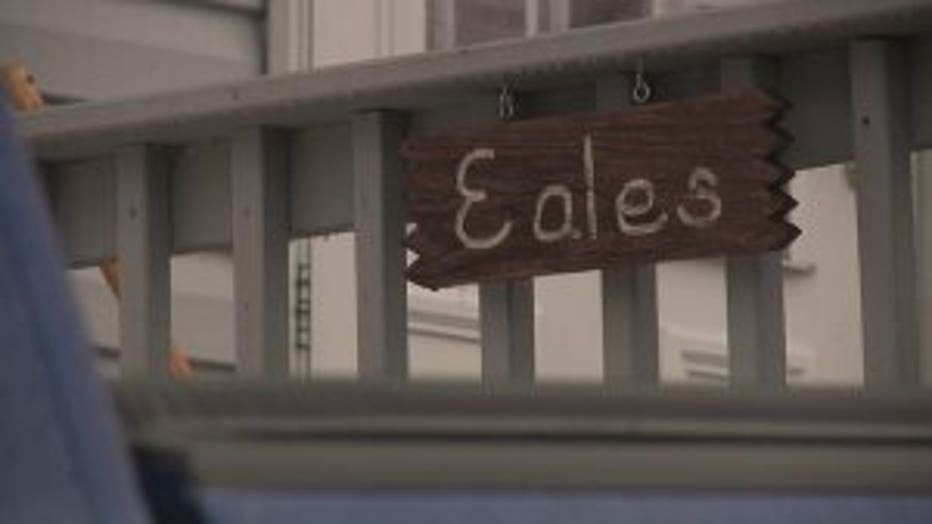 The "This Time Tomorrow Foundation" greeted Kathy Eales, who is undergoing chemotherapy, and 35 members of her family with hugs and a $3,000 check.

"I nominated my grandma because she`s the heart of our family pretty much," Eales' granddaughter said.

"No! I never expected it. Ashlynn -- that little stinker," Eales said.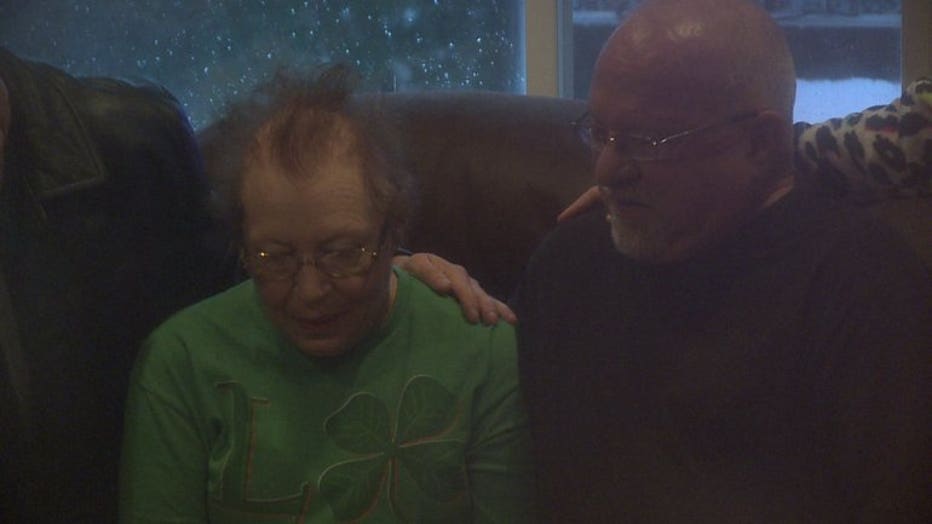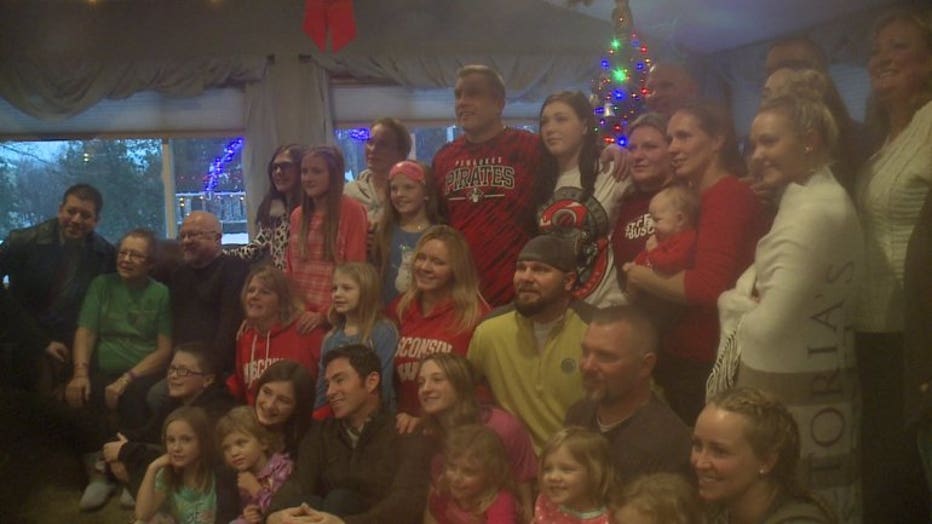 The surprise was part of the "This Time Tomorrow Foundation's" Random Acts of Kindness campaign -- an on-going giving campaign in which individuals or families receive checks to help them manage the financial burden of cancer treatment.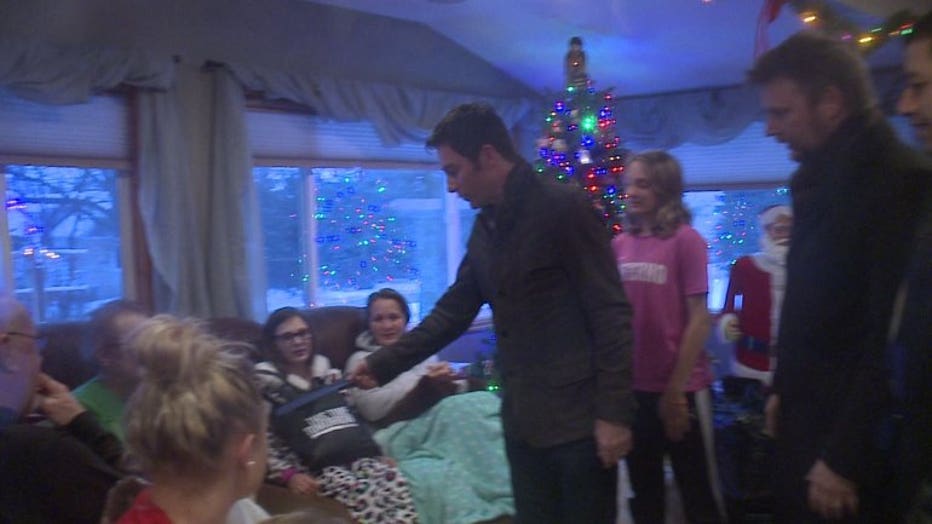 As Eales fights, so does her granddaughter. 18-year-old Kendra Koepp has been diagnosed with leukemia.

"Say some prayers for my granddaughter. She really needs them," Eales said.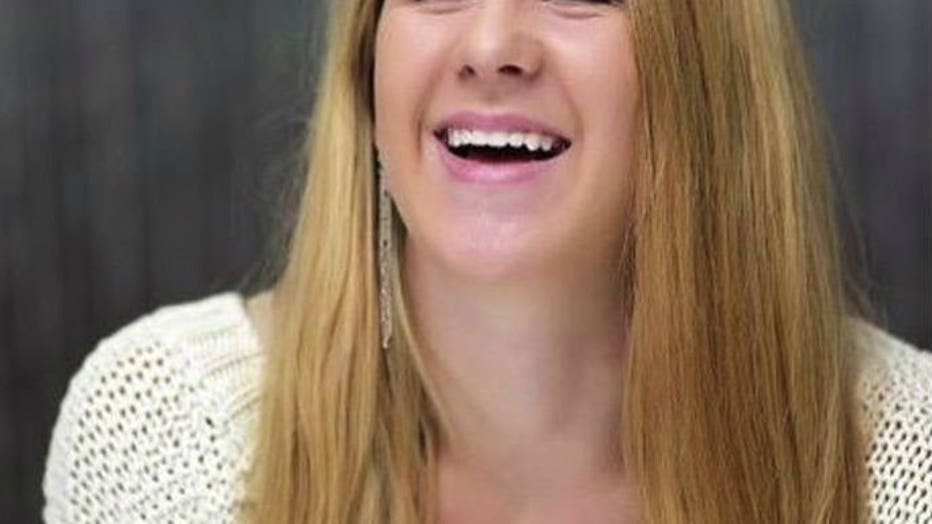 On Christmas Day, heavy hearts were lifted by this random act of kindness.

"Thanks a million for everything," Eales said.

This was the sixth random act of kindness the foundation took part in during the week leading up to Christmas.

Over the past three years, they have surprised 60 families.

The Waukesha-based "This Time Tomorrow Foundation" uses music to inspire hope and raise money.