Racine woman charged, accused of dunking little girl in scalding hot water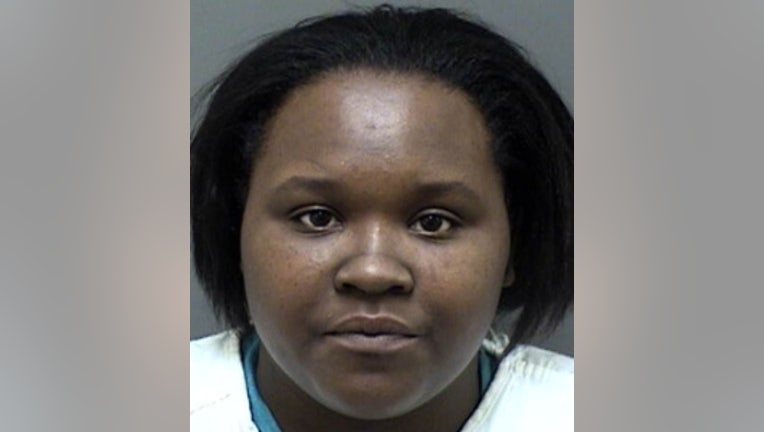 RACINE -- 25-year-old Tierra Lee of Racine faces two criminal charges for alleged causing harm to a two-and-a-half year old girl.

Lee is charged with the following counts:


According to the criminal complaint, police were called to a residence on LaSalle Street in Racine on the afternoon of May 7th. The person who called authorities indicated they were concerned about a little girl who "had been burned with scalding water days ago and she had serious burns to her feet and legs." The citizen witness told officials the accused, Tierra Lee, "was upset at the child's biological mother...and as retaliation she had dunked the little girl in hot water to get back at her."

When officers asked to see the little girl, they noticed immediately the child's foot "had what appeared to be severe burns on it." Officers say the child was whimpering and crying, her legs and feet "were bleeding and had skin peeling off of them." Rescue personnel were immediately called to the residence.

At the hospital, the complaint indicates doctors found the child "had second degree burns to her feet and first degree burns to her legs." Those burns were "consistent with a submersion type burned, where she was dipped into hot water." The child was at high risk of infection.

Because the girl was not immediately brought to the hospital after the injuries took place, doctors say "failure to seek care sooner for this injury is consistent with neglect."

Police later spoke with Lee who said "she had been giving (the girl) a bath" on May 1st. She indicated "she ran out of the room to get a towel and then heard (the girl) scream and heard water running in the tub." Lee apparently called a hospital to ask what to do in the event of a child burning herself in the tub. The complaint indicates she did not leave a name -- and was "informed that if it was just redness, to keep an eye on the burns, and if they began to welt or scar or turn into blisters, she needed to come to the hospital immediately."

The complaint indicates Lee told police she was going to Illinois that evening -- and "because of the severity of the burns, she did not want to take (the girl) on the train. She said because the train is so dirty and she did not want to expose (the girl) to the germs due to the burn," she left (the girl with her mother.

The abuse charge comes with a maximum sentence of 40 years in prison and $100,000 in fines upon conviction. The neglect charge brings a maximum sentence of 12-and-a-half years in prison and $25,000 in fines upon conviction.