Racine Unified teacher arrested on suspicion of OWI after serious, head-on crash in Caledonia


CALEDONIA (WITI) -- A teacher is supposed to set an example for students, but a Racine teacher was arrested late Monday night, May 18th following a serious head-on collision in Caledonia. Police say it is believed she was driving drunk.

Caledonia police late Monday night responded to 6 Mile Road near Botting Road for a crash involving two vehicles that suffered significant damage.

Officials say the preliminary investigation revealed a eastbound vehicle, driven by 30-year-old Angela-Marie Maynard crossed the center line and collided with a westbound vehicle.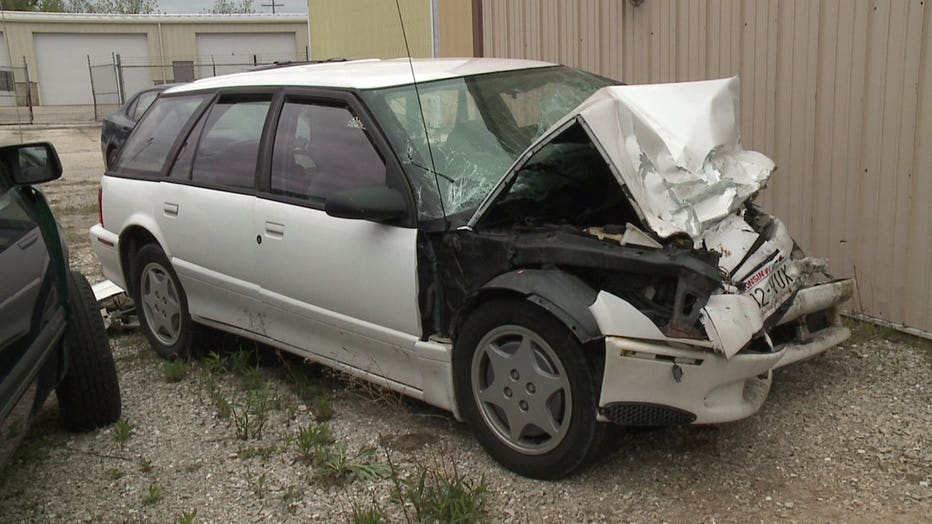 Both drivers had to be extricated from their vehicles and transported to the hospital. They were both later taken to Froedtert Hospital due to the severity of their injuries.

The driver of the westbound vehicle, 21-year-old Cameron Wolfgram, was taken to Froedtert via Flight for Life.

Lt. Gary Larsen says he's shocked both drivers survived.

"Both operators were trapped in their vehicle and were required to be extricated by the fire department. They did detect intoxicants on one of the drivers of one of the vehicles," Lt. Larsen said.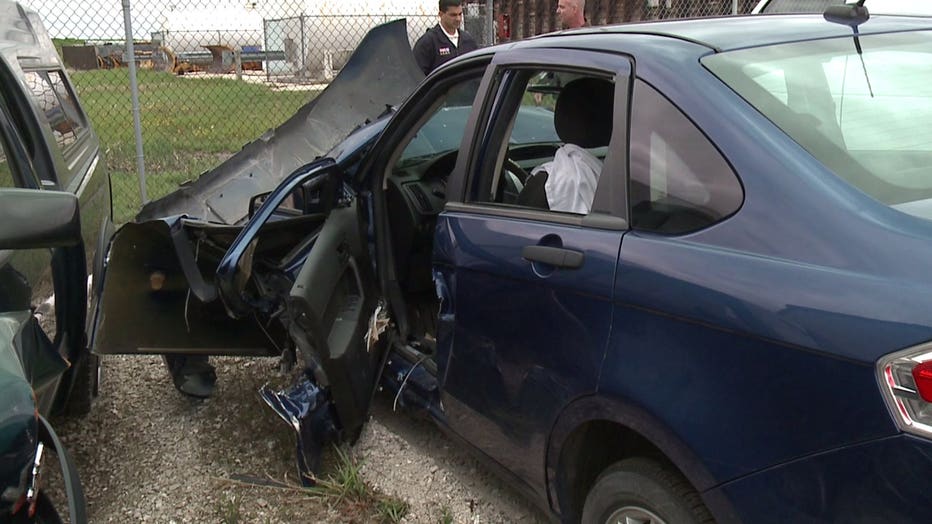 Police say Maynard was the driver of the vehicle headed eastbound, which crossed the center line. Maynard was arrested on suspicion of causing great bodily harm while intoxicated.  Charges will be forwarded for review to the Racine County District Attorney and toxicology results are pending.

A witness who was traveling behind Maynard told police Maynard had been weaving all over the road before the head-on crash.

"She said her driving was so poor that she had backed off her following distance because she was uncomfortable being behind her," Lt. Larsen said.

Racine Unified School District officials confirm Maynard teaches both high school and middle school students. The drama teacher now faces a felony charge after nearly causing a real-life tragedy.

"We see people arrested for drunk driving in all professions. It`s gonna be something she has to live with now. You know that people`s lives are forever changed," Lt. Larsen said.

Both Maynard and Wolfgram remain at Froedtert Hospital, but we're told they are now listed in satisfactory condition.