Racine Fire Department rescues two teens stranded on Lake Michigan ice chunk


RACINE (WITI) -- Racine firefighters rescued two teens that were stranded on a chunk of ice on Lake Michigan located behind the Racine Zoo.

A sheet of ice breaks off shore, sending the teens into open and very dangerous waters.

A photograph taken by Racine Uncovered, shows the teens adrift on a slab of ice that broke off from shore around 1 p.m. on Saturday, March 7th.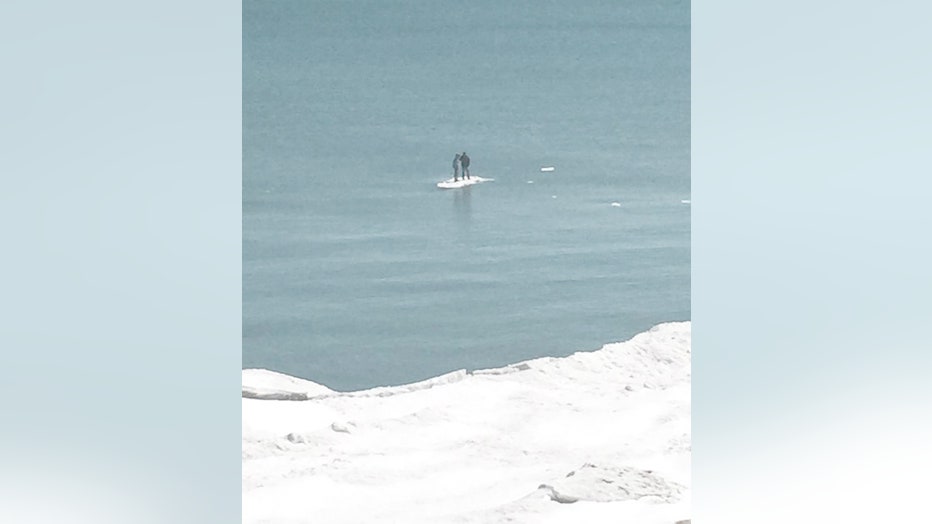 Courtesy: Racine Uncovered


Racine's fire department and Kenosha's Coast Guard unit were sent to save the teens.

Rick Piehl, a paramedic himself, knows water rescues are tricky.

"You can't predict it. So you can't say this is how it's going to break down," said Piehl.

Three members of Racine's dive team swam to the teenagers, gave them life vests and towed the block of ice to shore.

Frequent visitors to the lake say if you can't tell where the beach ends and the ice begins, play it safe and stay further back because as solid as the ice may look, you'd be stepping on dangerous grounds.