Racine drugs, firearms case; 2 arrested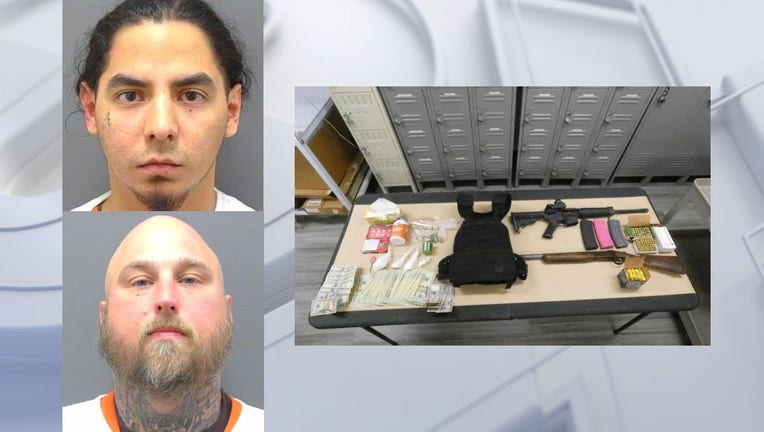 article
RACINE, Wis. - A 24-year-old Racine man was arrested Wednesday, March 8 in connection with an ongoing drug investigation involving multiple controlled buys of cocaine. The man has been identified by the Racine County Sheriff's Office as Abel Cruz. 
During the controlled buys, agents purchased amounts of 1 to 2 ounces of cocaine at a time from Cruz. 
During the investigation, agents developed information that Cruz was keeping illegal narcotics at his residence, which is in the 2300 block of Thor Ave., in the City of Racine. Cruz's criminal history included drug charges.
Agents executed a search warrant at Cruz's residence and located 82.9 grams of cocaine, 8.7 grams of marijuana, Eagle Arms AR-15 style rifle, Winchester 20guage Shotgun, 3 loaded AR-15 magazines with 57rounds of .223, 85 rounds of .38 special ammunition, 24 shotgun shells, 5.11 level 4 body armor, drug cutting agents, digital scales, packaging materials, cell phones, and identifiers.
Cruz's two young children also resided in the area where the AR-15 and drugs where located. The Racine County Human Services Department (HSD) was contacted under the drug endangered children protocol.
SIGN UP TODAY: Get daily headlines, breaking news emails from FOX6 News
The shotgun was located under the upstairs bed, where convicted felon, Kyle Larson, lived. Larson has a firearms restriction due to his prior felony convictions. Larson was also taken into custody and transported to Racine County Jail the next day. Larson is a 43-year-old man from the Racine area. Larson was charged with Felon in Possession of Firearm.
Agents transported Cruz to the Racine County Jail where he is being held on a cash bond. The following charges were referred to the Racine County District Attorney's Office:
Delivery of Cocaine
Possession with Intent to Deliver Cocaine
Keeper of a Drug Place
1 count 2nd Degree Reckless Endangering Safety
Neglecting a child