Race the topic of discussion at UW, UW-Whitewater after incidents on campus last week


WHITEWATER/MADISON -- Race was the topic of discussion Tuesday evening, February 23rd on two college campuses in Wisconsin following incidents with racial undertones last week on the UW-Whitewater and UW campuses. School officials in Whitewater and Madison invited students and faculty to weigh in on what, if anything, needs to change moving forward.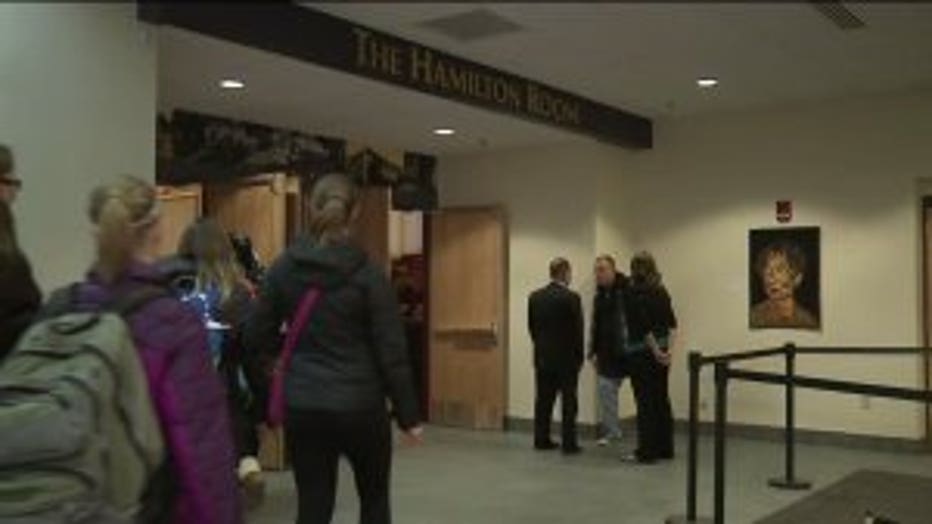 Meeting on UW-Whitewater campus following incidents with racial undertones


A two-hour meeting on the UW-Whitewater campus Tuesday evening was labeled as an "action forum." University leaders said improving race relations on campus isn't something you can just talk about.

Students, faculty and staff packed the Hamilton Room on the UW-Whitewater campus for the meeting. In fact, there was a need for extra seats.

FOX6 News was told Chancellor Beverly Kopper didn't have time for an on-camera interview prior to the meeting. Cameras were not allowed inside.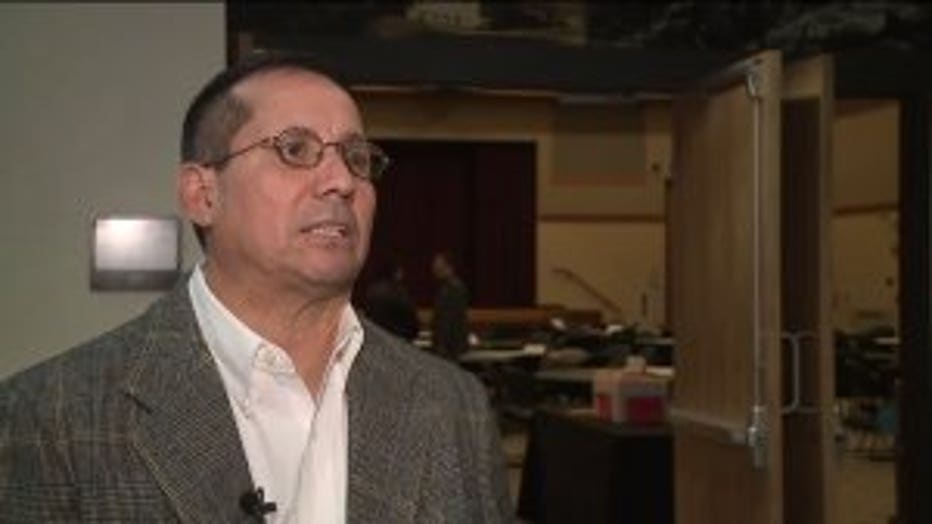 Tom Rios, vice chancellor of student affairs at UW-Whitewater


"As an individual or as an institution, you need to take a deep look inward, and so for tonight, our hope is to start taking some looks inward," Tom Rios, vice chancellor of student affairs at UW-Whitewater said.

The meeting came after two high-profile incidents.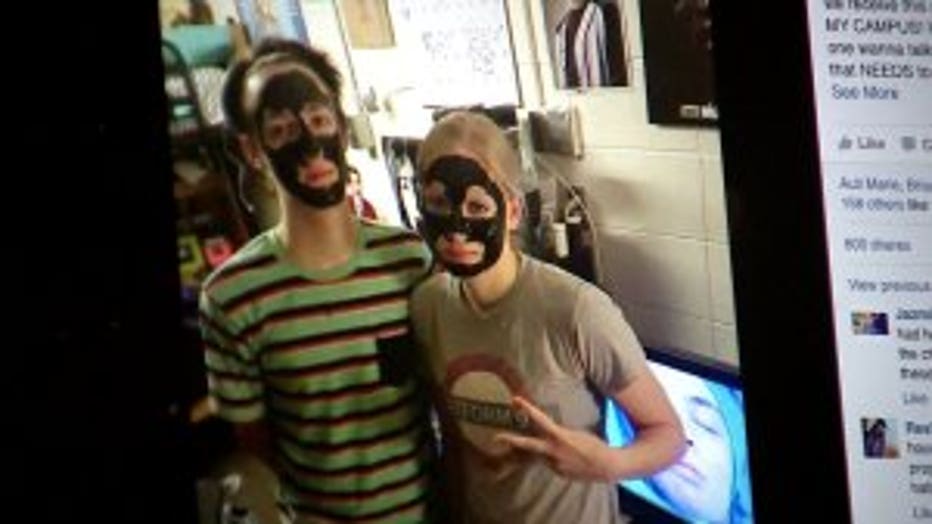 First -- a photo posted to social media that showed two students wearing cosmetic masks. Some felt it looked as though the students were wearing blackface.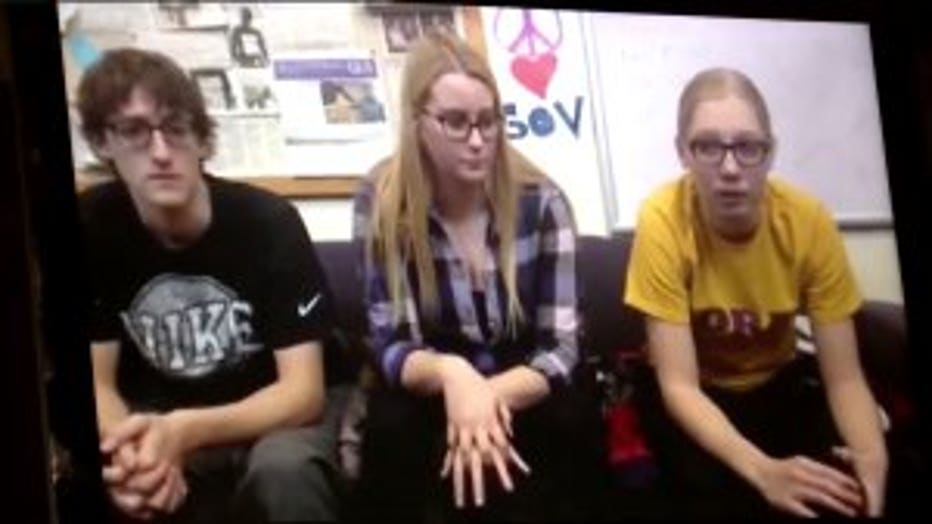 UW-Whitewater: Students seen in cosmetic masks apologize in video


The students involved denied that was their intent in a recorded video apology.

"I don`t know the intent, why it was put on, but at the end of the day, it was offensive when it did happen," Shalia Morgan, a student at UW-Whitewater said.

The other incident involved two female students seen in a video repeatedly using the "N word."

"You can definitely feel the tension on campus," Cornealious Cook, a student at UW-Whitewater said.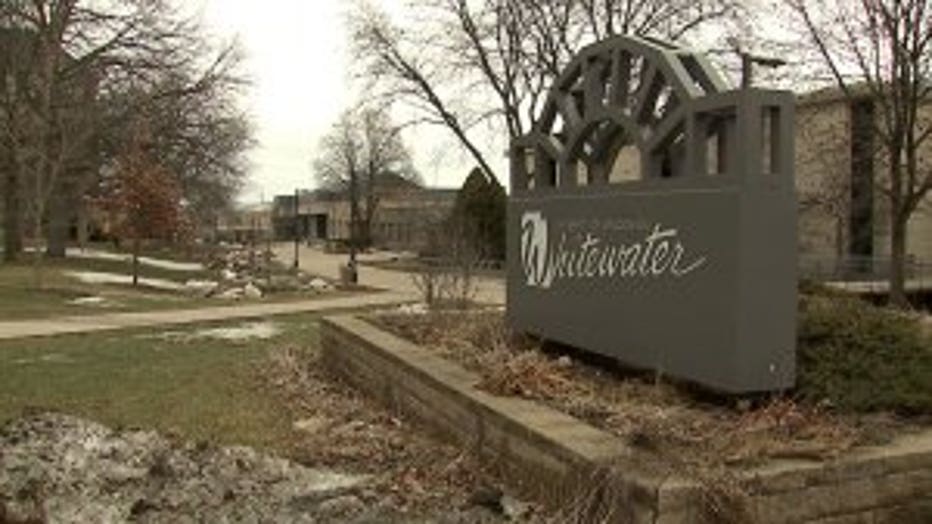 University of Wisconsin-Whitewater


Some students said they feel the best way to handle incidents like this would be mandatory classes, as well as face-to-face meetings with those who are offended.

"It shouldn`t be 'I`m scared to say this' and 'she`s scared to say this' or 'he`s scared to say this' because we`re scared to offend each other -- because we have to make people uncomfortable for change to come. If we sit here and babysit everyone`s feelings, nothing will ever be resolved," Morgan said.

Rios says university officials will review the suggestions made during Tuesday evening's meeting.

Those suggestions could lead to future policy changes on campus.

We're told the students seen in the photo and video won't face formal discipline.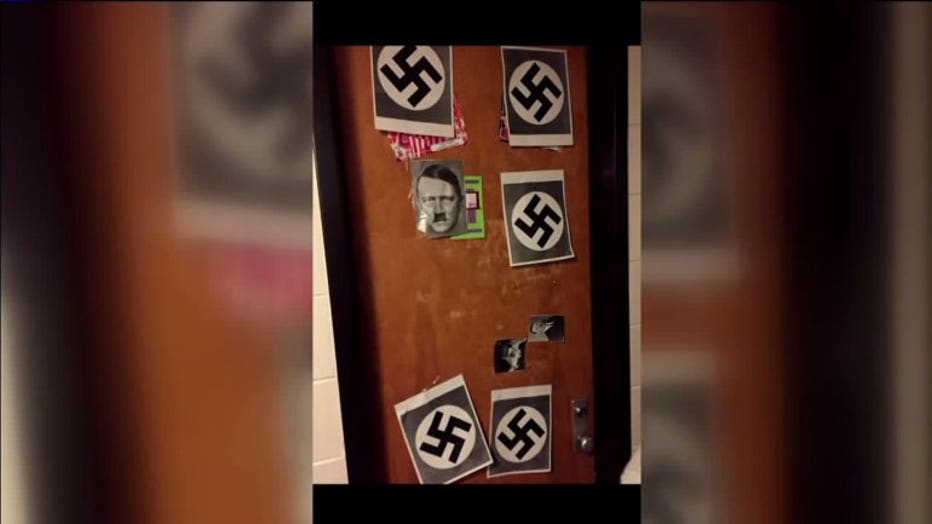 Meanwhile, the issue of race was also a topic of discussion on the UW-Madison campus Tuesday evening. This, in response to some hateful photos found taped to a student's doom room door.

A town hall meeting was held on the UW-Madison campus to discuss anti-semitism.

The photos taped to the student's door showed swastikas and Adolf Hitler.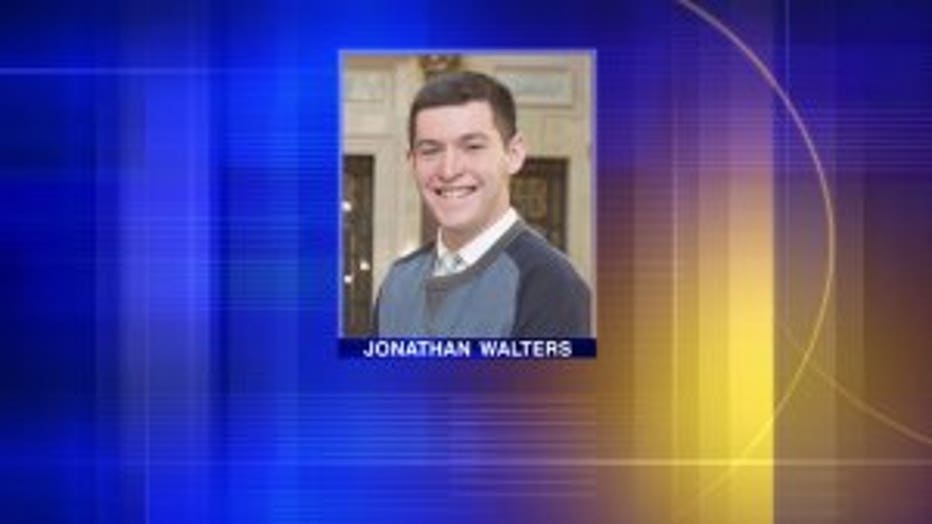 The victim was Jonathan Walters -- an intern for Senator Chris Larson.

Walters said he feels the prank was out of ignorance -- and wasn't something that was malicious.

During the town hall meeting on Tuesday evening, administrators addressed the issue and discussed the necessary action needed if something like this happens again in the future.

The student who put the photos on the door was disciplined by the university. What that discipline entailed is unclear.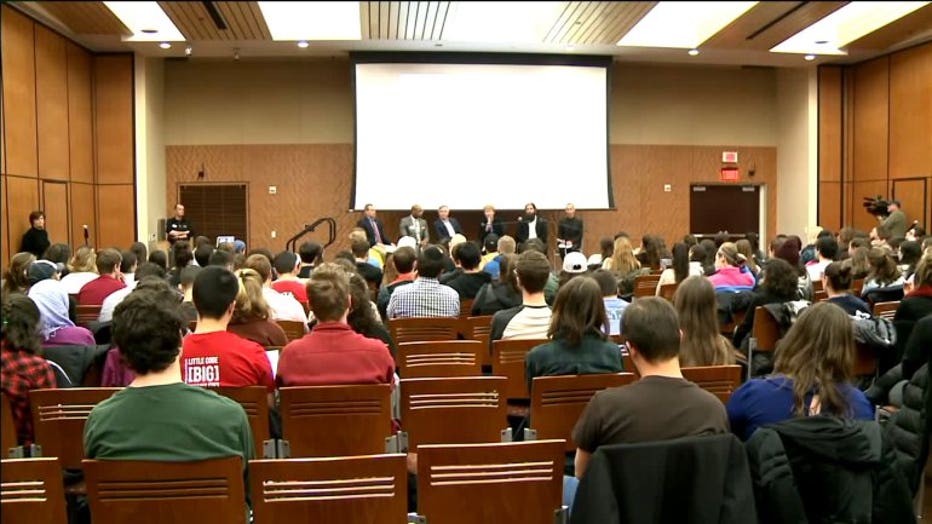 Town hall at UW-Madison following incident involving photos taped to student's dorm room door