Race for Milwaukee County executive: Chris Abele, Chris Larson answer questions from the public


MILWAUKEE COUNTY -- Voters head to the polls on April 5th, and on Thursday, March 31st, the two candidates up for Milwaukee County executive participated in a debate at UW-Milwaukee.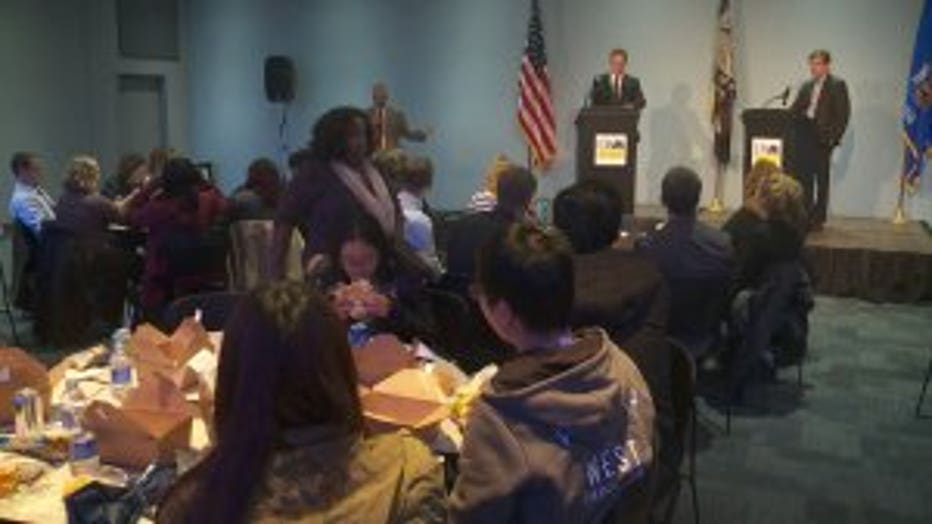 A protest outside the debate bled inside -- with several interruptions. The first happened even before the first question about the county's finances could be fully answered.

"It's a property reduction plan, right? Its goal is to shift from property tax over to a sales tax. We're getting our revenue," said Senator Chris Larson.

"You have to work in this position with variables you can change and the single largest opportunity we had to improve our fiscal situation is to pay down the debt," said County Executive Chris Abele.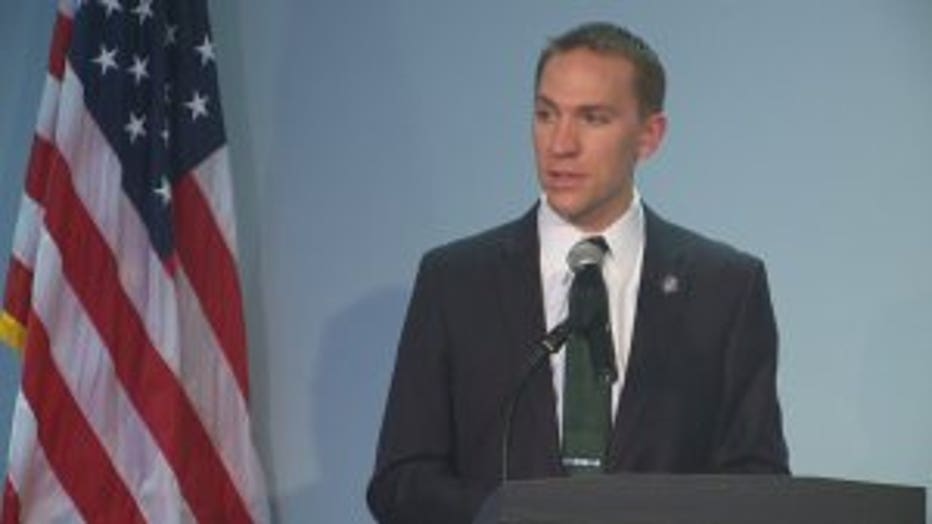 Abele and Larson answered several questions -- some from the audience, on familiar topics such as the Estabrook Dam and the Mitchell Park Domes.

"We rallied for a Bucks arena and I think we can do it for the Domes," said Larson.

Some, however, strayed from the norm.

"So Sheriff Clarke, you've had a history with Sheriff Clarke. It's been bumpy," said the moderator.

"I'll keep trying. I always will and that's what we have to do," said Abele.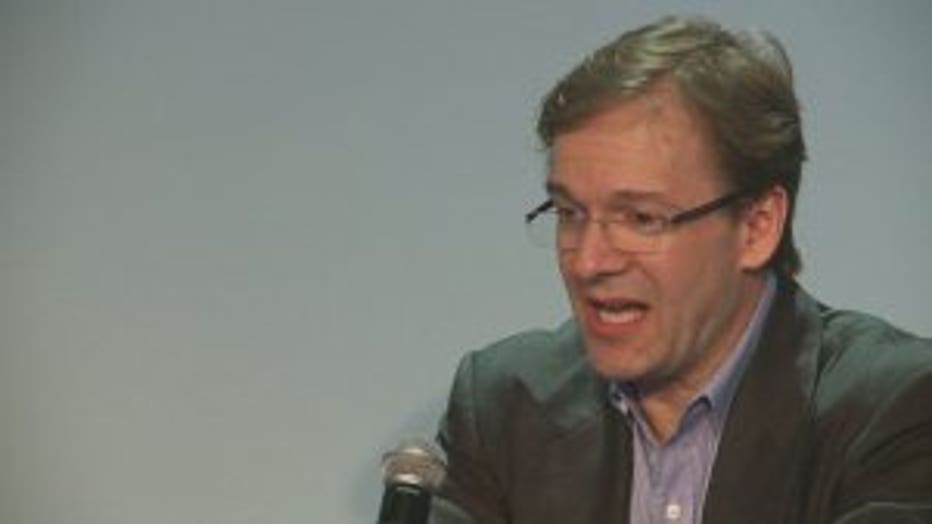 A common theme that Senator Larson stuck to throughout the debate was being open with the public -- claiming Abele does the opposite. At one point, Larson accused Abele of a not-so-public land deal currently in the works.

"I think if we had not put his feet to the fire we would not know that there's a land deal pending out at the county grounds," said Larson.

"There's a discussion and there has been for a very long time. I mean, for over five years at the regional medical complex," said Abele.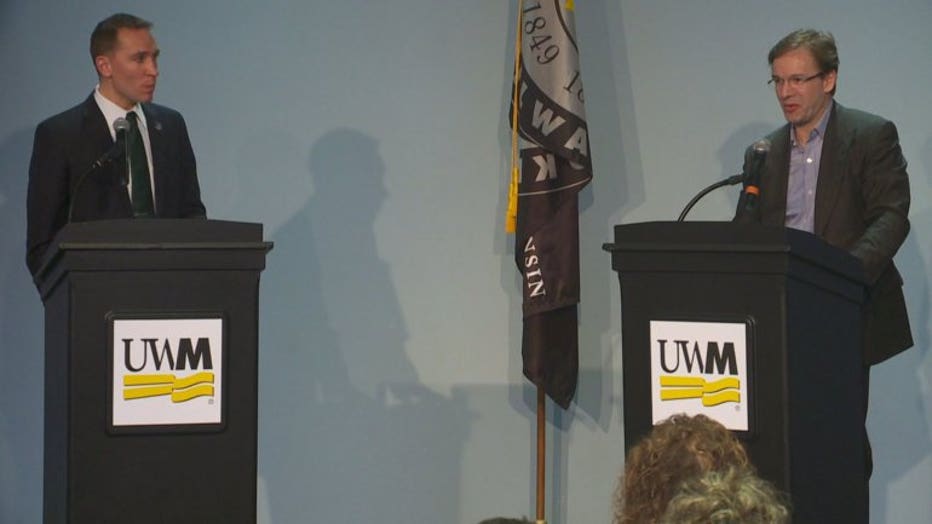 Both candidates were also asked if they plan on running for governor in 2018. Abele's answer was a straight "no" -- while Larson never answered one way or another. He said his focus now was winning this election.