"Put the guns down!" Man shot & killed near Buffum & Burleigh; police say there were kids nearby


MILWAUKEE -- Milwaukee police confirm they are investigating a fatal shooting that occurred in the neighborhood near Burleigh and Buffum on the city's north side. It happened around 2:30 p.m. on Thursday, July 23rd.

The victim has been identified as 26-year-old Joseph Jenkins.

Police say the circumstances surrounding this shooting are unclear at this time. No one is in custody.

The family of the victim was on scene as police investigated this incident -- distraught, as neighbors told FOX6 News they heard multiple shots fired.

Two women who were in the area ran to Jenkins and began performing CPR. They say Jenkins started breathing -- but he had suffered a serious gunshot wound to his chest.

Paramedics took over the compressions, but Jenkins died at the scene -- just a few feet away from a child care center.

"I tried everything I could and it could have been one of my kids or my brother or my nephew. Everybody on this block -- they need to get along and put these guns down and stop all the killing that they do cause it ain't worth it," Bertha Webb said.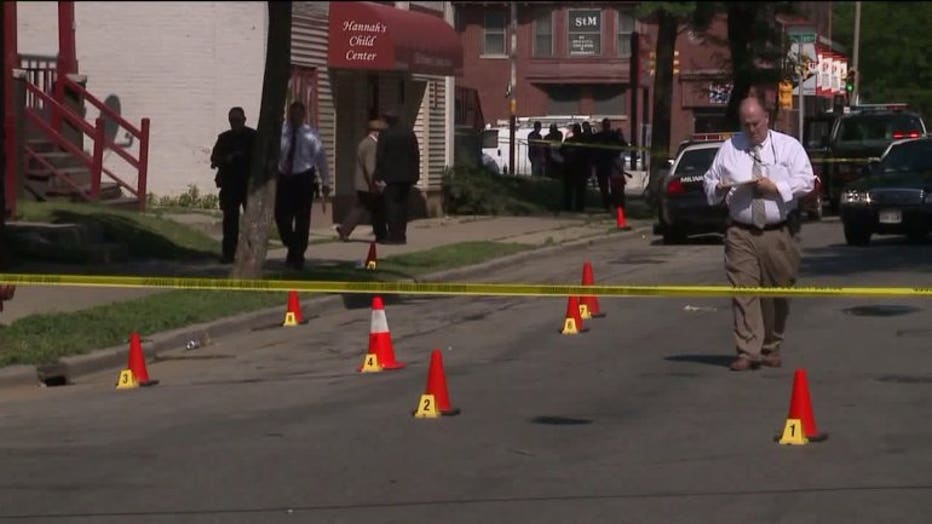 Fatal shooting near Buffum and Burleigh


One of the woman said she knew the victim.

Police say multiple shots were fired and more people could have been killed.

"Directly in the line of fire were three people who are related to him. There was an adult female and there were two children -- two little girls under the age of 10," said Milwaukee Police Captain Aaron Raap.

A man on scene told FOX6 News Jenkins is his nephew, better known by his nickname, "Fat."

"I've got quite a few nephews and they're out here all the time and I know you knew that it was eventually gonna happen," said Lenward Hicks, the victim's uncle.

Police believe Jenkins was targeted, perhaps by someone in a passing car.

"Any help from the community we would certainly appreciate," said Captain Raap.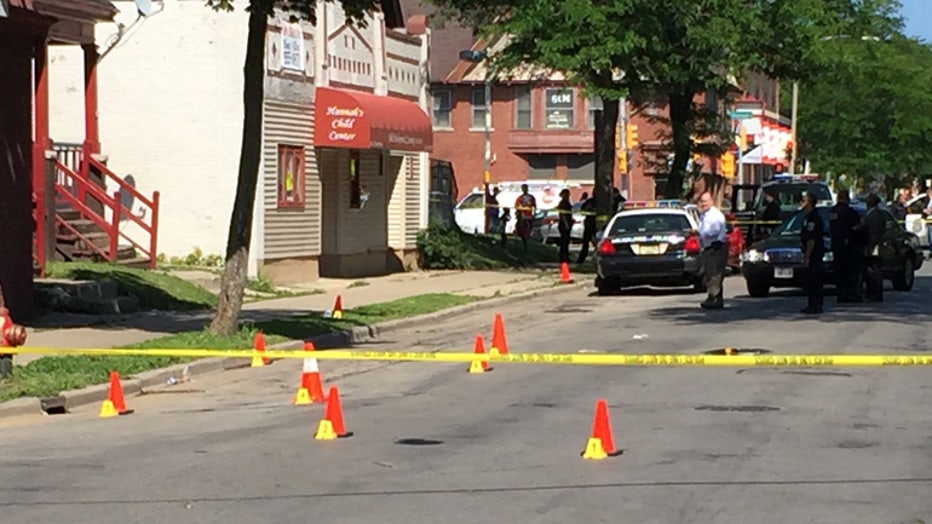 Fatal shooting near Burleigh & Buffum


Those who witnessed Jenkins' final moments have their own plea.

"Put these guns down and stop all the killing they they do cause it ain't worth it," said Webb.

Police offered a few details as to the suspect's description: The man was not wearing a shirt. He has shoulder-length dreadlocks and wears a black baseball cap. He was driving a red car with tinted windows and used a dark semi-automatic handgun.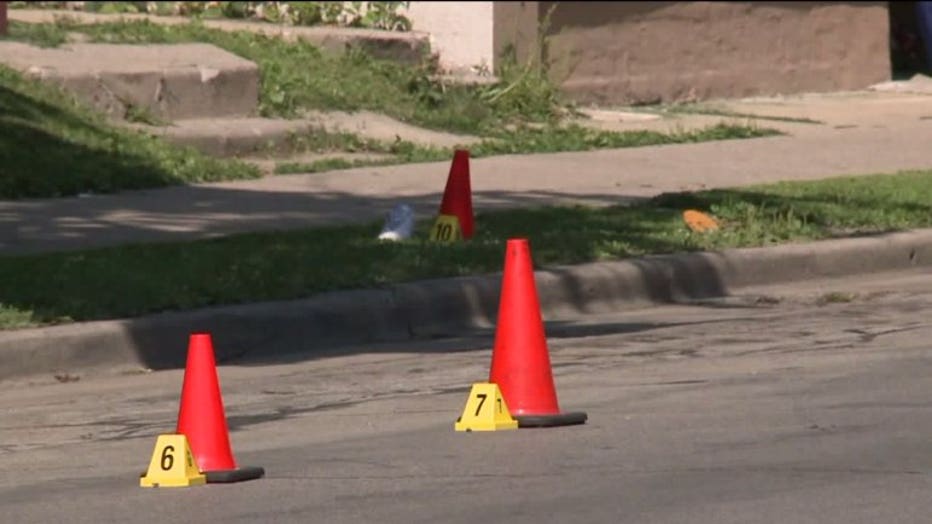 Fatal shooting near Buffum and Burleigh


Anyone with information is asked to call Milwaukee Police Department at 414-935-7252.

This is the 89th homicide to occur in Milwaukee this year -- compared with 86 homicides in the city through ALL of 2014.