Pulaski bonfire explosion; teen charged in October incident
article
SHAWANO COUNTY, Wis. - Juvenile criminal court charges have been filed against a Brown County teen in connection with an explosion at a bonfire near Pulaski, our news partners at FOX 11 in Green Bay have learned. 
The Shawano County Sheriff's Office said the explosion happened in mid-October when a 55-gallon drum that was a quarter full of a mixture of gas and diesel fuel was placed on a fire in the Town of Maple Grove, about 30 miles south of Green Bay. Up to 40 people were hurt by the resulting explosion and fire. Officials said in November it was requesting charges against three people.
The Brown County teen is charged with two counts of first-degree reckless injury and one count of first-degree recklessly endangering safety. The teen made an appearance in Brown County court last month, and returns to court in two weeks. Prosecutors have requested the teen be moved to adult court.
SIGN UP TODAY: Get daily headlines, breaking news emails from FOX6 News
FOX 11 reported that although the incident took place in Shawano County, juvenile charges are filed in the county where the suspect lives. State law prevents media outlets from identifying suspects in juvenile court cases.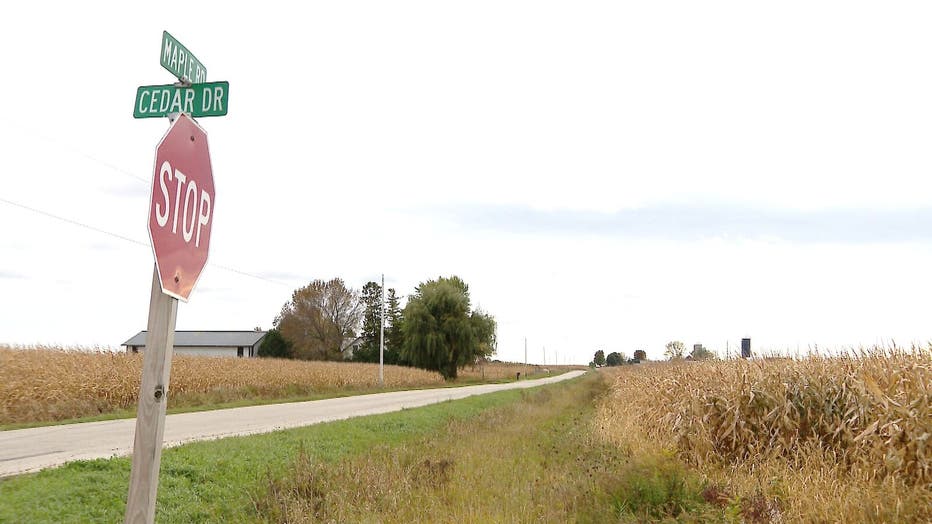 Cedar Drive in Shawano County is seen Oct. 16, 2022, two days after more than two dozen teens were injured in a bonfire explosion. (WLUK/Lexi Schroeder)
The Shawano County District Attorney office said Wednesday, Jan. 4 that the case is still under review for possible charges against two other persons.