"Public safety is my priority:" Acting Sheriff outlines transition at Milwaukee County Sheriff's Office


MILWAUKEE -- Acting Milwaukee County Sheriff Richard Schmidt held a news conference on Tuesday afternoon, September 5th to outline the transition taking place at the Milwaukee County Sheriff's Office (MCSO). This comes in the wake of the resignation of David Clarke as sheriff.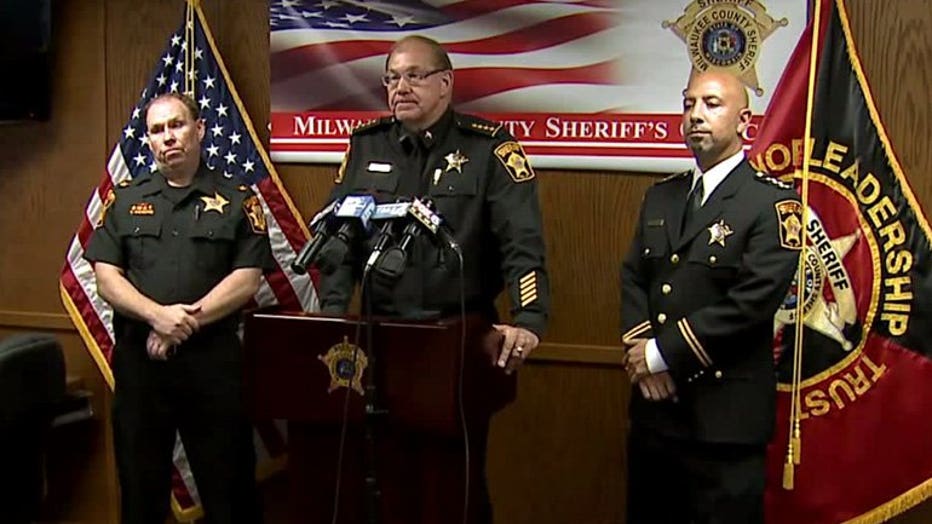 Acting Sheriff Richard Schmidt


Schmidt spoke with reporters and detailed his background with the sheriff's office. He has worked with at the MCSO since 1986 when he was a new recruit. Schmidt indicated he has worked as a jail officer, patrol officer, in information technology, criminal investigations, the airport, civil process service and much more. He also said he has been in command in every area that he has worked.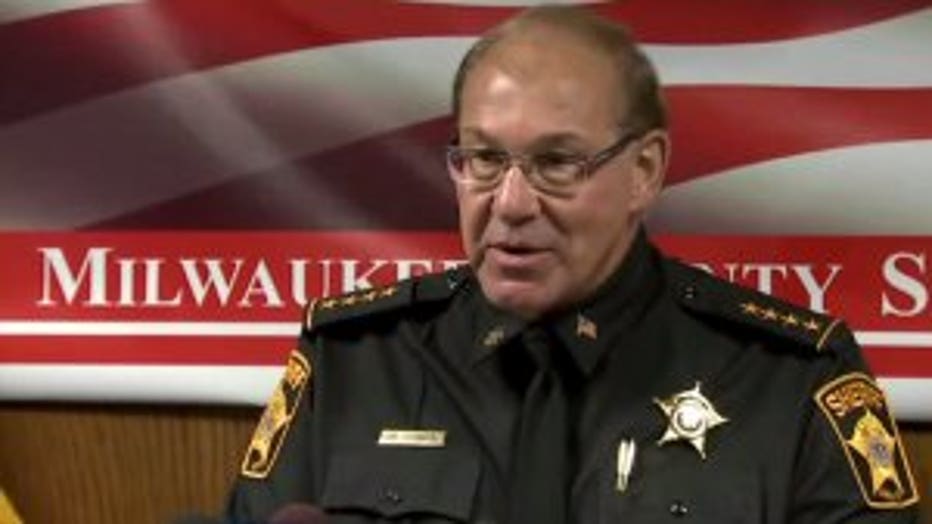 Acting Sheriff Richard Schmidt


Schmidt ordered two major initiatives in the hours after he became the acting sheriff.  He ordered jail administration to contact the National Institute of Corrections (NIC) and determine when the NIC could send a technician and review all jail operations in Milwaukee County. Schmidt also called the budget director and froze every single account in the sheriff's office.




"I want to get spending back under control and do whatever we can to attempt to get the budget out of red ink," Schmidt said. "As I stated when I took over the House of Correction in 2009, I reversed a $6 million deficit. In fact it was in excess of $6 million in a four-month period.  I've got four months, if I'm here, if the governor wants me to stay here, to attempt to fix that as well."


Schmidt spoke plainly about his role with the MCSO.

"Public safety is my priority," Schmidt said. "I will not jeopardize the citizens of Milwaukee County by foolishly cutting law enforcement services. However, any spending that we can bring under control in the immediate future, I will certainly implement."

Gov. Scott Walker will appoint a replacement to fill out the rest of Clarke's term, which ends next year.

Clarke resigned his position effective at 11:59 p.m. on Thursday, August 31st.

"After almost 40 years serving the great people of Milwaukee County, I have chosen to retire to pursue other opportunities," Clarke said in a brief statement sent to reporters Thursday.