Protesters march for justice in Milwaukee for 12th straight day: 'People are finally waking up'


MILWAUKEE -- Tuesday, June 9 marked the 12th day of protests in Milwaukee following the officer-involved death of George Floyd in Minneapolis May 25. Protesters gathered at Humboldt Park Tuesday afternoon before again taking to the streets to call for justice. A few miles away, others took a stand by listening.

At Holton Street and North Avenue the sound of traffic was nearly silenced Tuesday by words.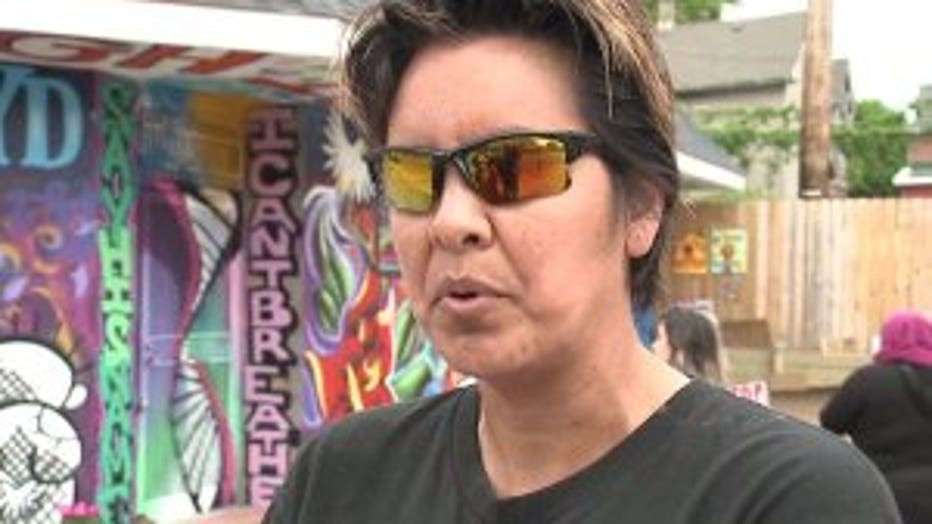 "Right now, I want to be with his family," said Lisa Caraballo. "I want to be with my community. I want to be in Milwaukee. I just want to be present, and here and real."

Caraballo couldn't go to Houston for Floyd's funeral Tuesday, but with a speaker, she secured her own front row seat at the Milwaukee mural that has become a memorial.

"I am here because I can't imagine being anywhere else," said Caraballo.

With candles and flowers placed, calls for change were repeated at the corner lot -- and around the world.

"People shouldn't have to die for change," said Leanne Parshalle.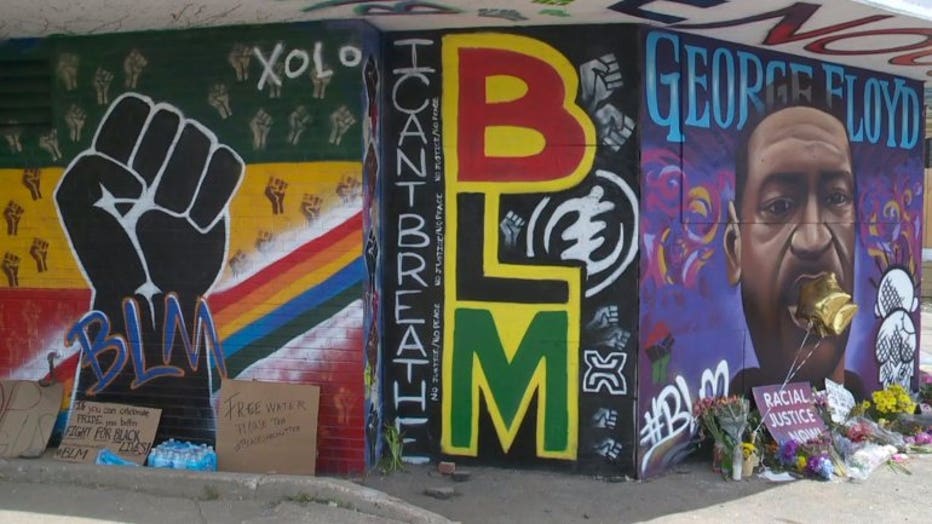 "The seeds have been planted," said Sara Ahmed. "Now, we are big, strong trees. I can't breathe. That's so powerful. It's time. It's time that we make these changes for our future generations."

"People are finally, finally waking up," said Parshalle.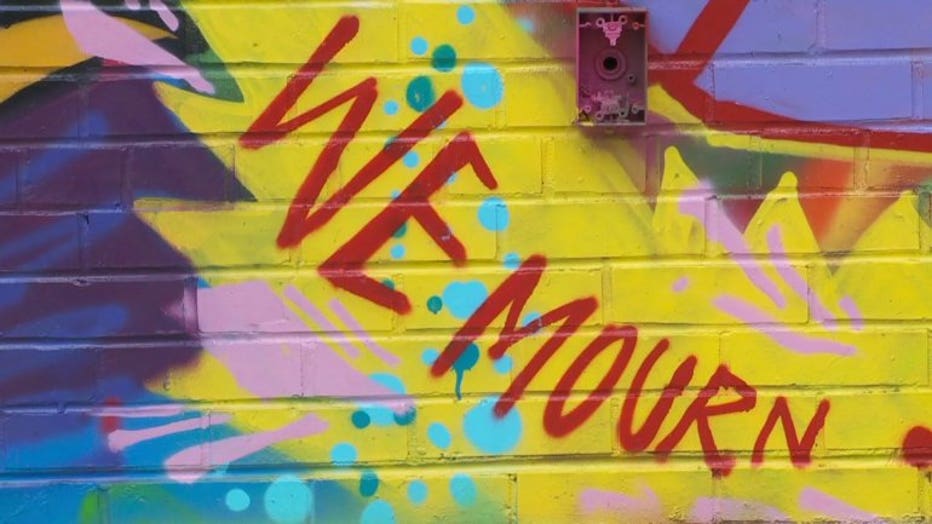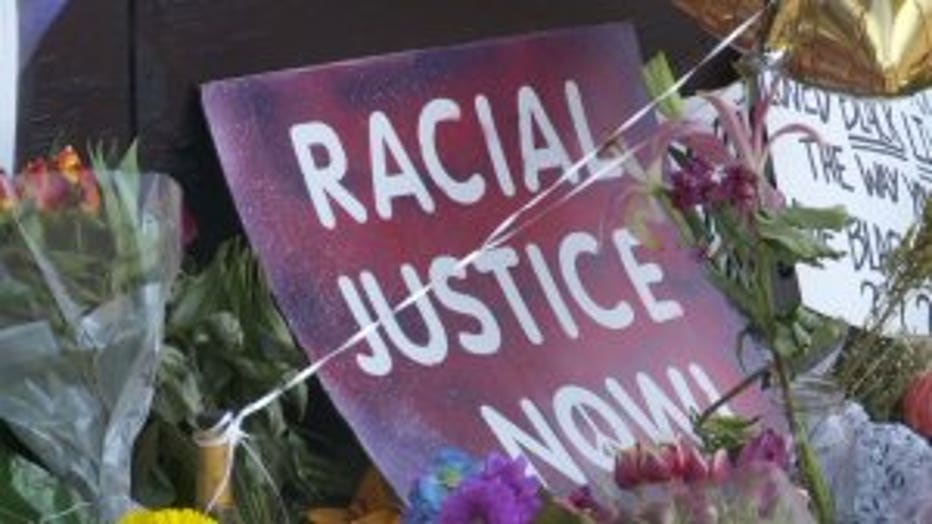 Floyd was lovingly remembered Tuesday as "Big Floyd" — a father and brother, athlete and neighborhood mentor, and now a catalyst for change — at a funeral for the man whose death has sparked a global reckoning over police brutality and racial prejudice.

More than 500 mourners wearing masks against the coronavirus packed a Houston church a little more than two weeks after Floyd was pinned to the pavement by a Minneapolis police officer who put a knee on his neck for what prosecutors said was 8 minutes and 46 seconds.

The funeral capped six days of mourning for Floyd in three cities: Raeford, North Carolina, near where he was born., Houston, where he grew up, and Minneapolis, where he died.