Protesters crash Common Council meeting, upset with draft of "Public Safety Action Plan"


MILWAUKEE -- The Milwaukee Common Council on Thursday, September 1st heard from some unexpected speakers. Protesters crashed their meeting -- upset with the council's draft of a "Public Safety Action Plan."

The protesters said the action plan focuses too much on law and order and not enough on creating opportunities for people. This, as at least one alderman said the handling of the protest set a bad example.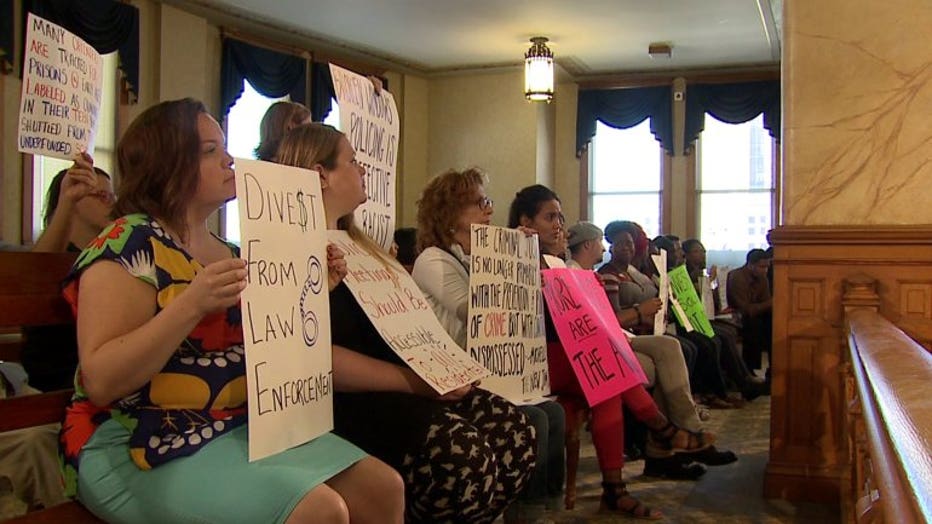 Common Council leaders said the plan won't be finalized until they have community feedback sessions.

On Thursday morning, about two dozen protesters were in the chamber, occasionally chanting at the beginning of the meeting. A group calling itself "Milwaukee's Black Panthers" also disrupted the meeting.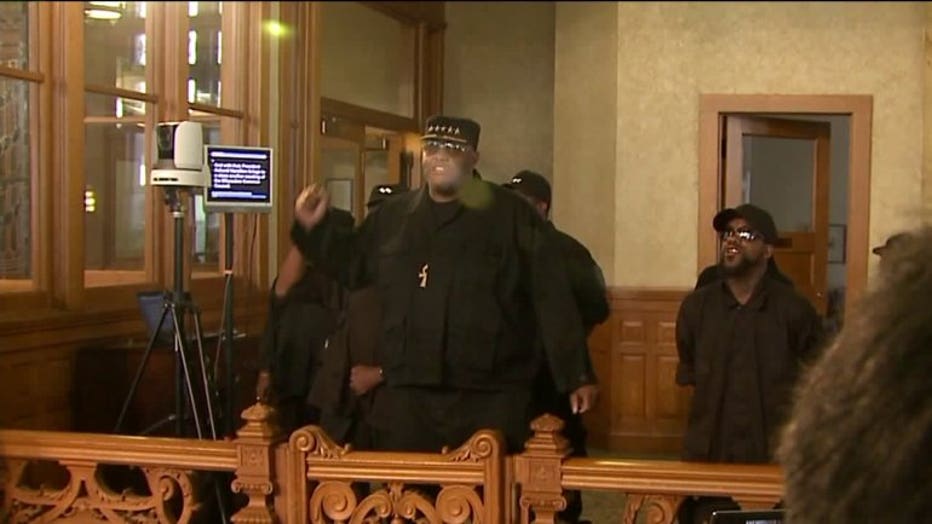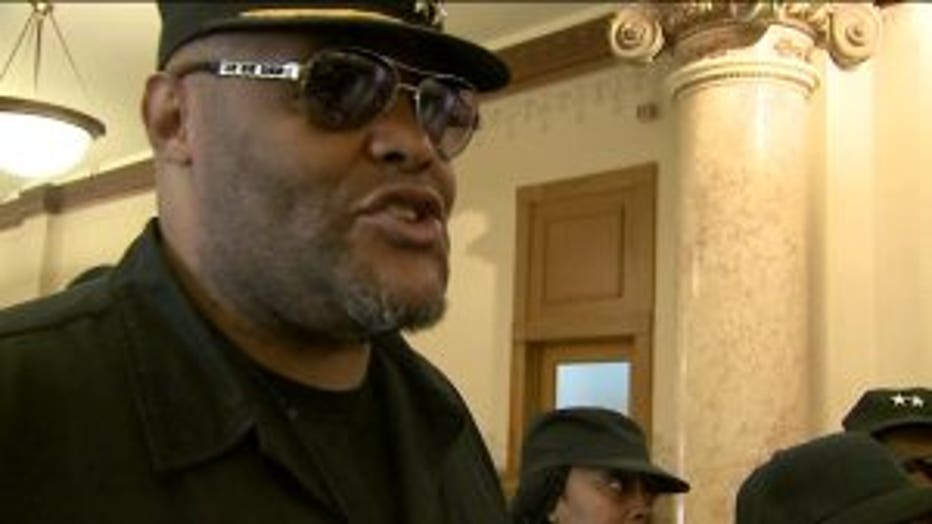 "I think (the plan) was a piece of (expletive)," King Rick said.

After the initial disruption, Common Council President Ashanti Hamilton allowed the group's organizer, Markasa Tucker, to make a speech.

Tucker said the public should have been a part of the drafting process to begin with.

The protesters said they believe recommendations to hire 280 more police officers and create a local boarding school would use resources better spent elsewhere.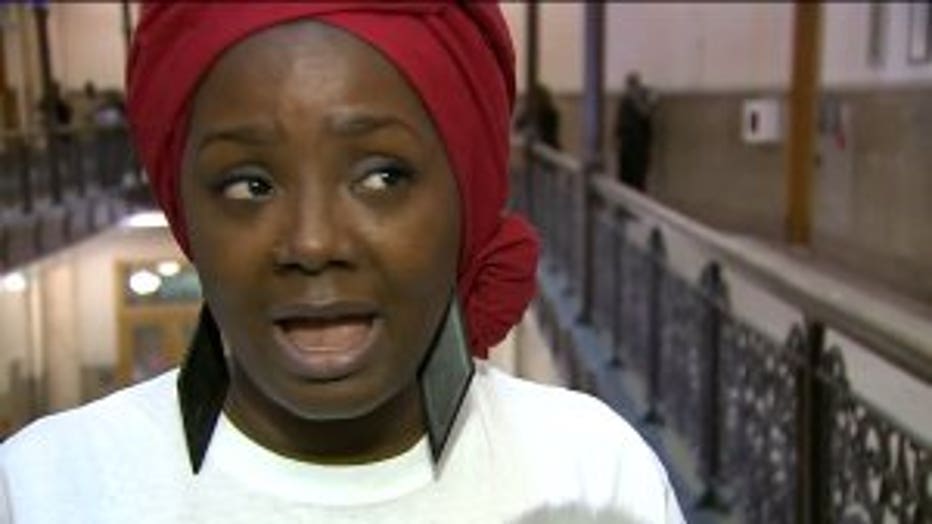 "Nothing about job creation. Nothing about community engagement. Nothing about pouring into youth leadership development. Nothing to uplift the community," Tucker said.

The council on Thursday moved an item to commend officers. Hamilton said it wouldn't have been fair to them.

"We didn`t really want to mix the two situations. Didn`t want to make it become more volatile than it has to be," Hamilton said.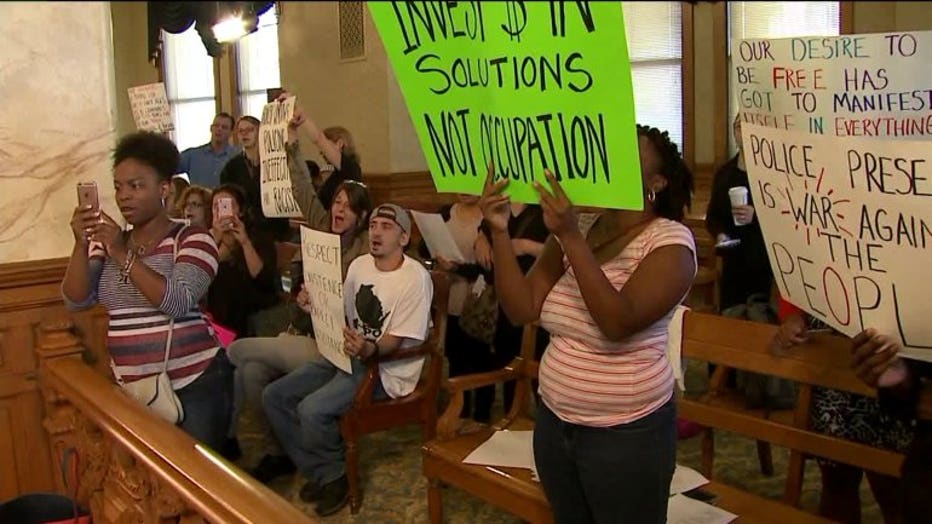 At least one other alderman said he worries the handling of the protest might set a bad example.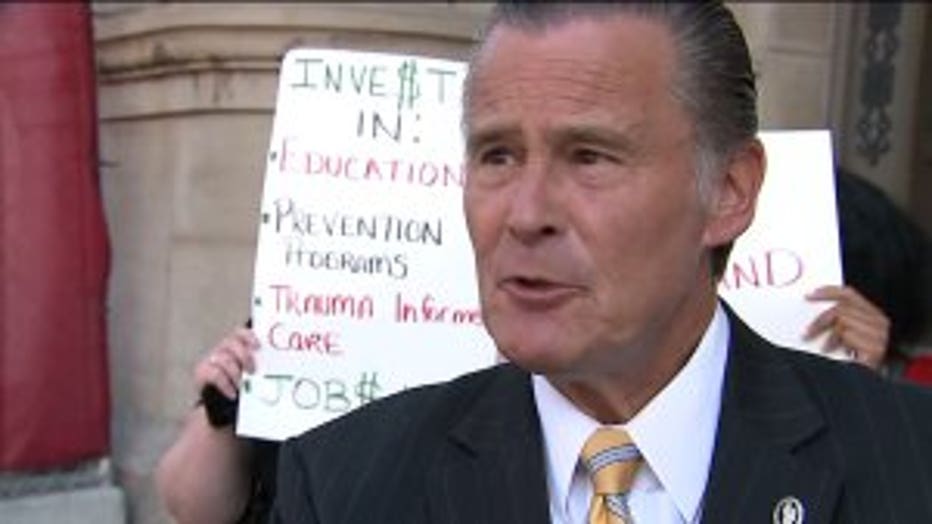 "What can I say? It`s unfortunate that these individuals, in my opinion, hijacked the council meeting. I think we set a dangerous precedent -- but it is what it is," Alderman Bob Donovan said.

Donovan is the driving force behind the plan.

"We agree that economic development, job creation, those are all important things. But this particular action plan was directed entirely to the criminal justice system," Donovan said.

"The conversation should`ve started with the community being involved and not at 9:00 a.m. public hearings where nobody can attend them," Tucker said.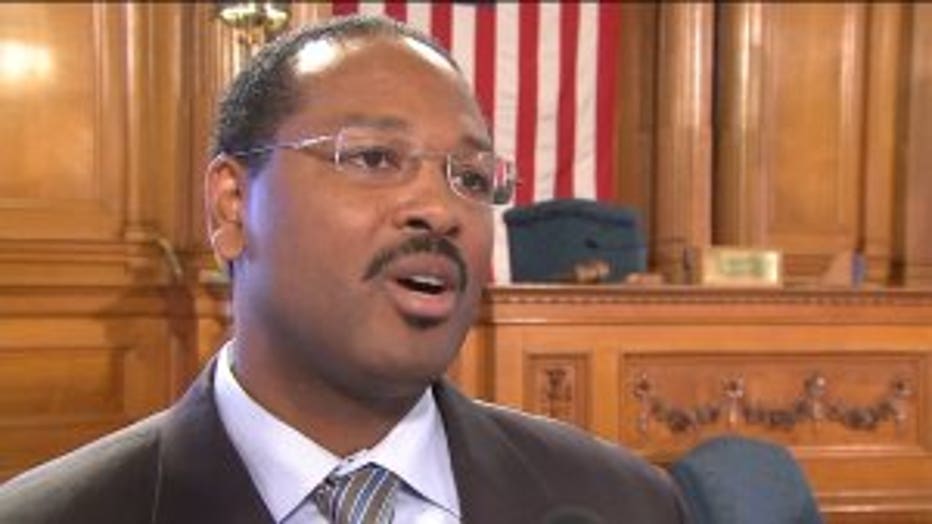 Common Council President Ashanti Hamilton


Hamilton said the plan can still be amended, and added that there will be feedback meetings. Hamilton said the council is still finalizing the details of those public feedback sessions.

While police escorted the Black Panthers downstairs from the chamber, there were no arrests Thursday.

Donovan said he agrees the council should discuss economic opportunities in the central city, but said this action plan was always meant to deal strictly with criminal justice.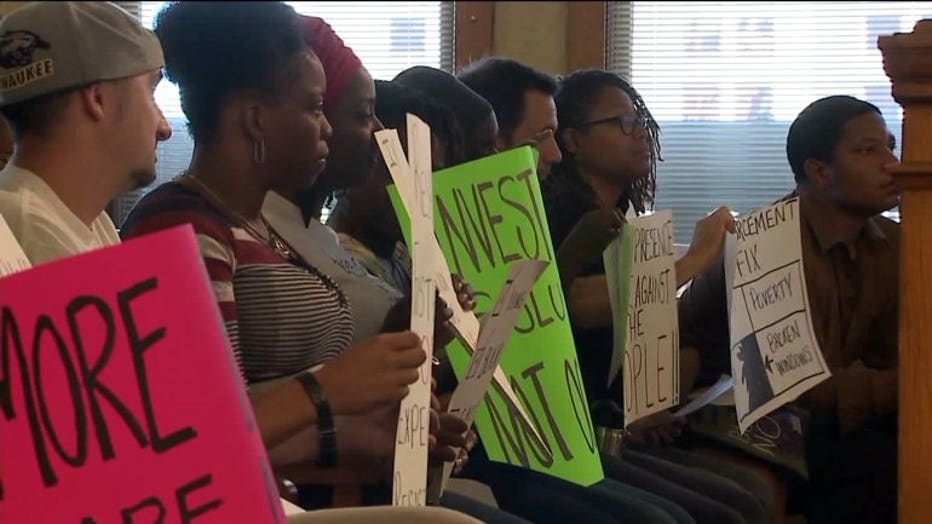 Meanwhile, the protesters said they'll be back for next Thursday's Public Safety Committee meeting.

After the meeting Thursday, the protesters went downstairs, and said they were bringing gifts to Milwaukee Mayor Tom Barrett -- several packs of gum.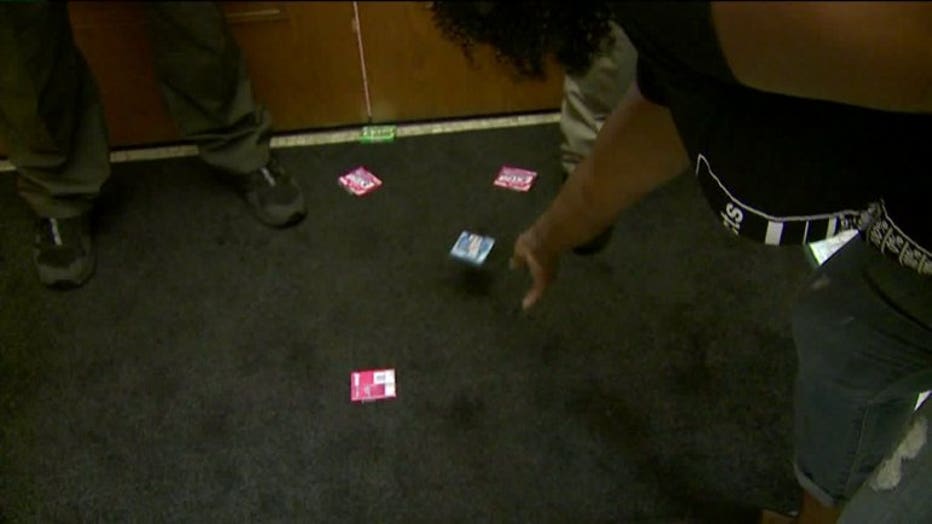 That was a play on the arrest Tuesday night of Rep. Jonathan Brostoff. The Milwaukee Democrat said he was bringing gum to teenagers gathered at 44th and Auer before he was arrested while recording the arrest of someone else.

On Thursday morning, Brostoff said he met with Barrett's chief of staff. He said that conversation was about his support for the mayor's Office of Violence Prevention, but not his arrest.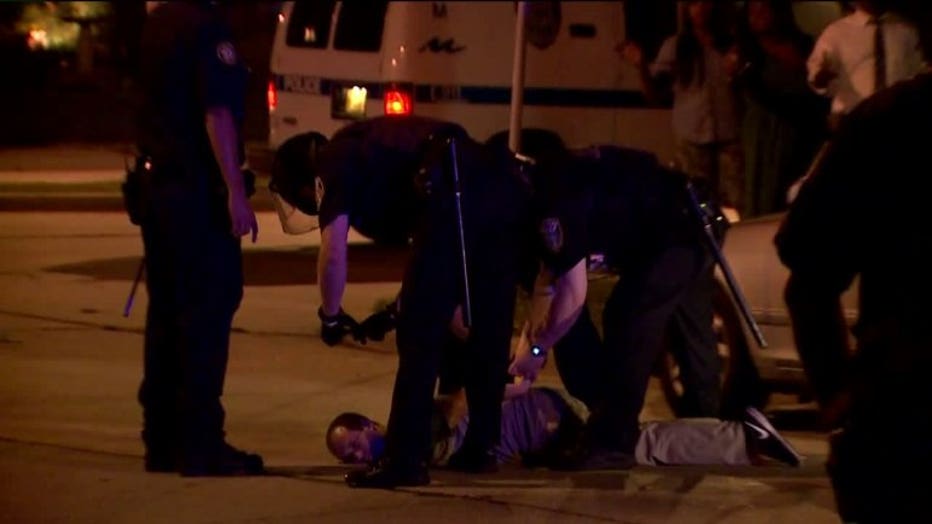 "I guess Chief Flynn is gonna call me later (Thursday) and we`re gonna go over that. I`ve tried to schedule multiple meetings with the mayor and have been told there`s no time so we`ll see," Brostoff said.

Brostoff would not comment when asked whether he plans to file a complaint against the Milwaukee Police Department.

FOX6 News reached out to the mayor's office for a response. We're still waiting to hear back.