Protesters block traffic in Milwaukee during Pres. Trump's visit: 'To fight for the people'


MILWAUKEE— Protesters planned a vigorous welcome for President Donald Trump as he visited Wisconsin Thursday, June 28. The president was in town for a ceremonial groundbreaking at the site of the $10 billion Foxconn Technology Group campus in Mount Pleasant.

Ahead of the ceremony, President Trump attended a fundraiser in Milwaukee. Meantime, Voces de la Frontera led a rally nearby protesting his visit. The group eventually blocked cars from exiting the freeway into downtown.




PHOTO GALLERY






Thursday morning, protesters first gathered at Zeidler Union Square in Milwaukee before marching toward the Pfister Hotel, where the president stayed overnight. President Trump and Air Force One arrived at the 128th Air Refueling Wing in Milwaukee on Wednesday night.

A news release from VDLF officials said when the march arrived at a police line outside the hotel, 12 protesters moved into the street and blocked traffic. They gathered around a banner that said, "Families Belong in Communities Not Cages."

As they continued marching, protesters chanted "no justice, no peace," saying they wanted President Trump to hear their message loud and clear.

"Donald Trump and Scott Walker -- you better hear me. We're here to fight for the people," said a protester named Enrique.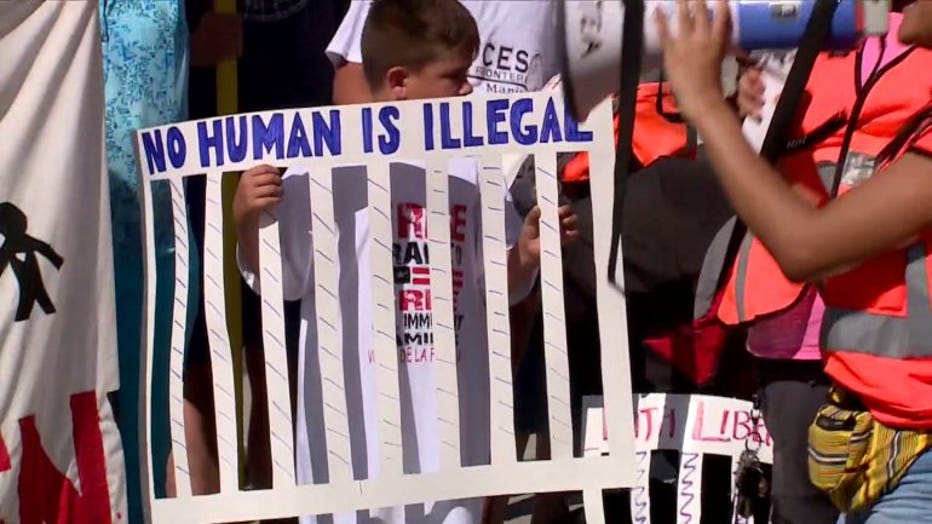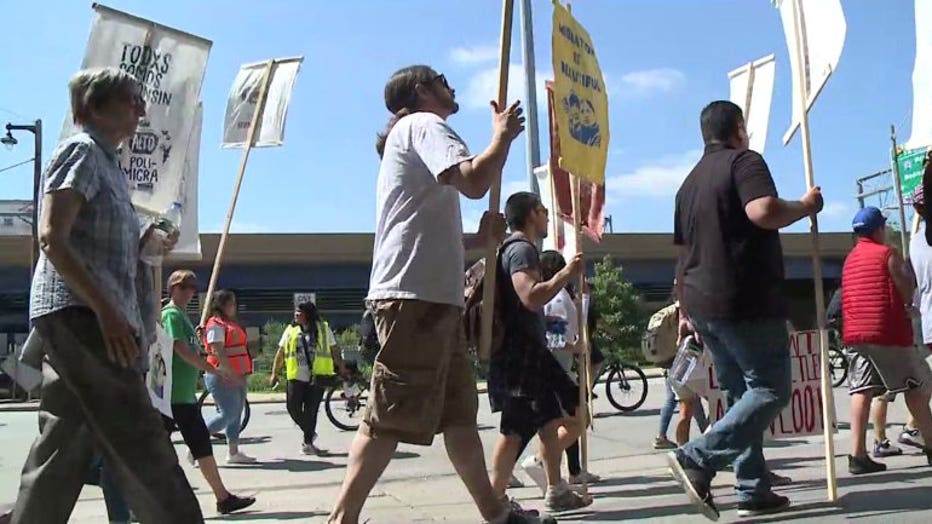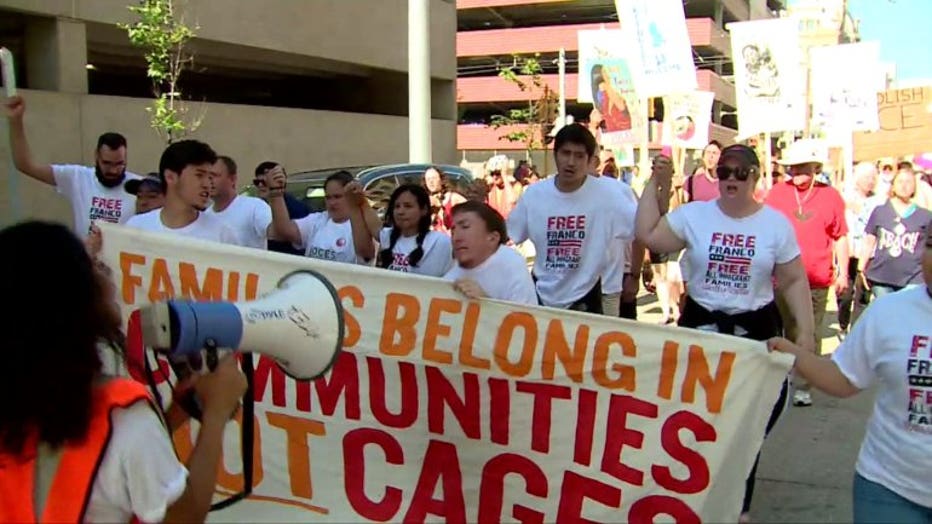 "If you don't bring us justice, we will not bring you peace. You're here at this nice convening. You're talking to all these people, but we want to disrupt it," said Nancy Flores, a march organizer.

They did disrupt traffic -- sitting down in the street and blocking the I-794 off ramp into the Third Ward for over 30 minutes.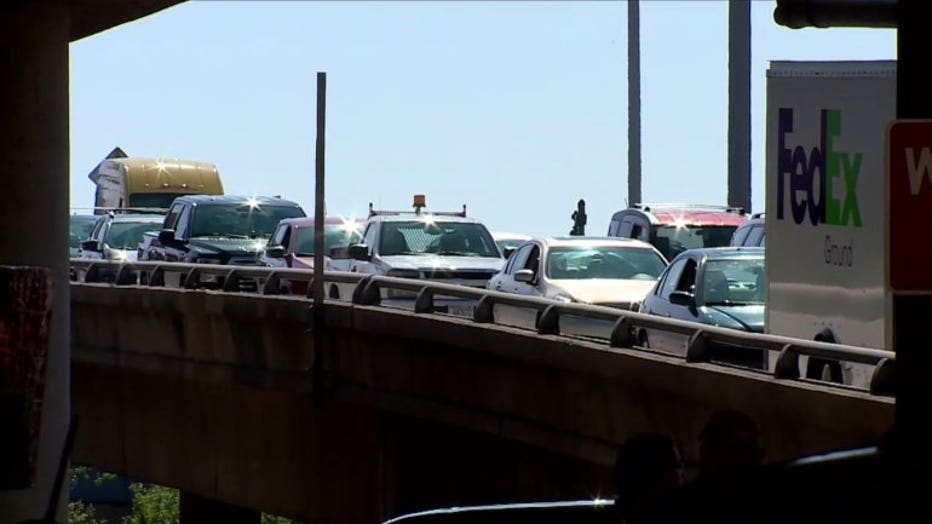 Protesters also pushed for immigrant rights. This comes after a second immigration bill failed in the House on Wednesday.

The VDLF news release said its members are calling for ICE and Customs and Border Patrol to be abolished and replaced by institutions that support and welcome immigrants. They are also demanding ICE close the case of Franco Ferreyra, a Waukesha father of four who is currently being detained.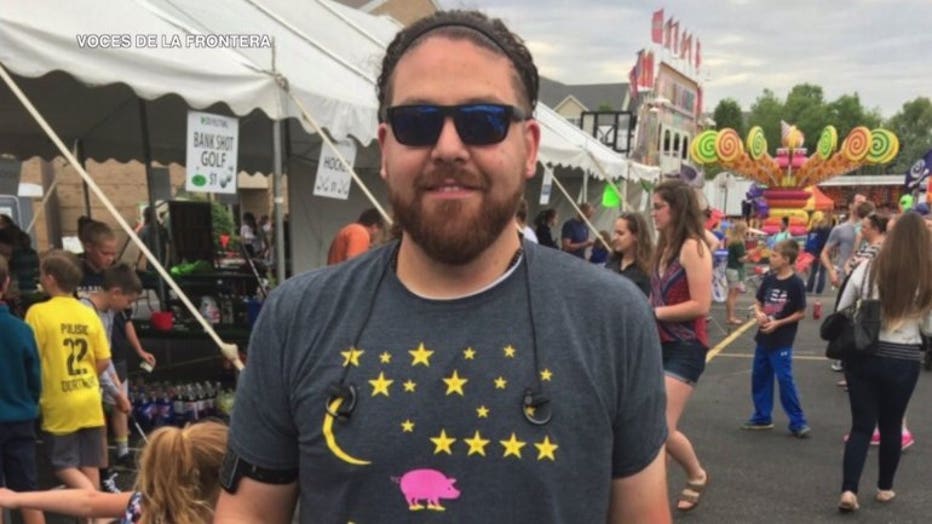 "This is our country. These are our streets. This is our land. We are here to tell Trump to stop acting like the hero, because you are not the hero. You are the villain in this story," said Alma Torres, a member of Voces de la Frontera.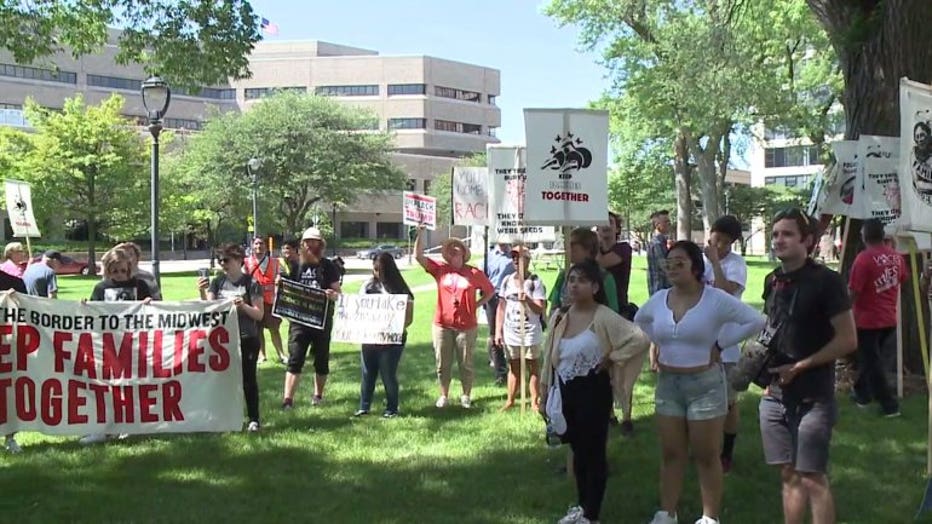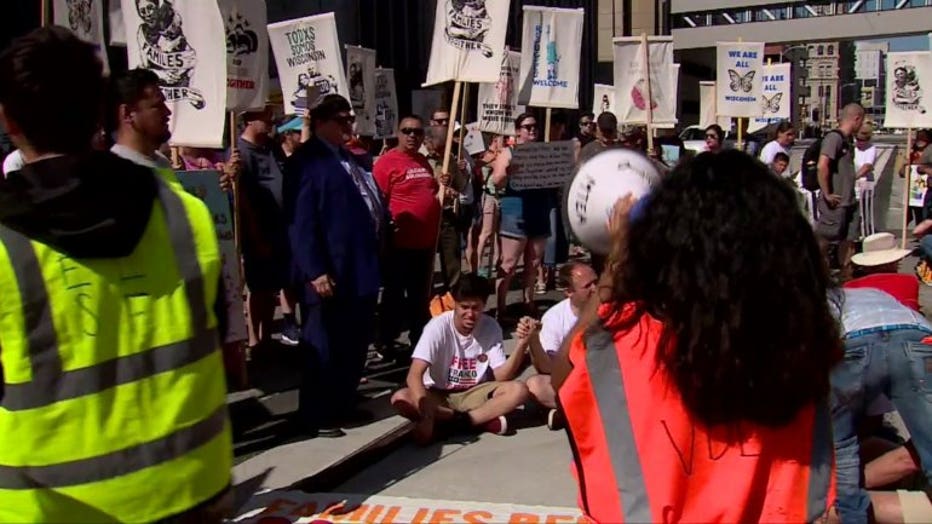 The group concluded the rally where it began, at Zeidler Union Square. From the park, many left for Mount Pleasant to continue protesting.

"I think there were a lot of attacks on immigrants since before Trump took office, and this is just reaching a point that is just really breaking," said Flores.

"I believe there is no peace in this country right now in a time of such political strife. I believe people really need to unify together and go toward a common goal beyond the premise of parties, or unification under one banner of red and blue," said Joe Fox.

A separate group of protesters gathered at Smolenski Park in Mount Pleasant. They marched to the Mount Pleasant Village Hall as President Trump spoke at Foxconn.

Nearly 40 groups representing students, environmentalists, civil rights advocates, teachers and union workers took part in the protest, dubbed "Operation Shake the Ground."






The Foxconn project could employ up to 13,000 people, but opponents say it is costing Wisconsin taxpayers too much.