Protest in Milwaukee against missile strike on Syria: "You don't get justice by killing people"


MILWAUKEE -- Demonstrators gathered in downtown Milwaukee Sunday, April 9th to protest President Donald Trump's missile strike on Syria.

The Milwaukee Coalition Against Trump was joined by some anti-war groups for the demonstration.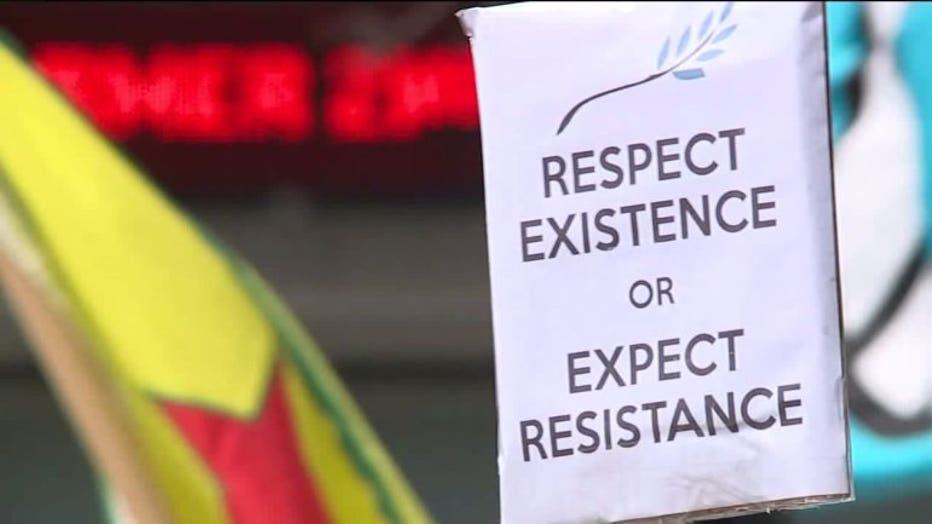 President Trump ordered the airstrikes to punish Syria for the chemical weapons attack that killed dozens of people. Protesters said they believe more military involvement by the United States won't solve problems in Syria. Rather, it will create more problems.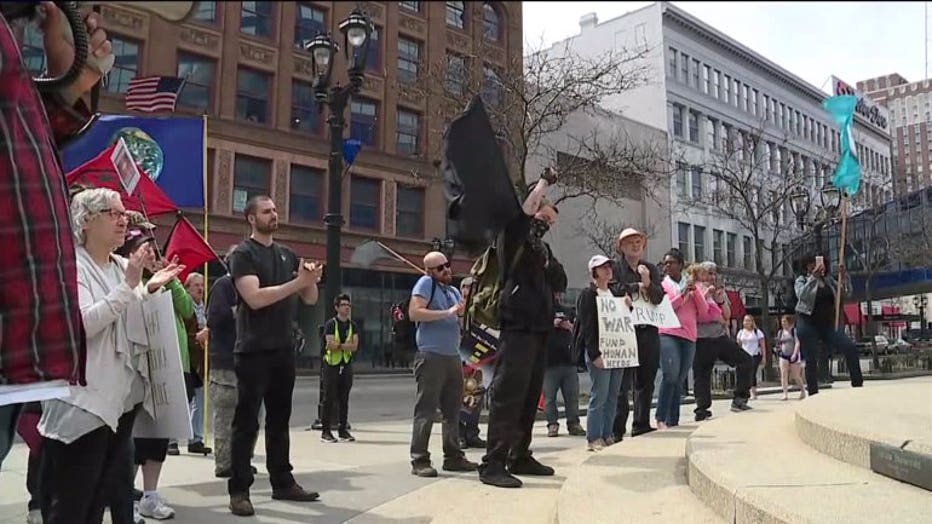 "You don't get peace by doing anything other than working for justice and you don't get justice simply by killing people. That seems to be the instinctual reaction by our government to any foreign crisis," Rick Kissell said.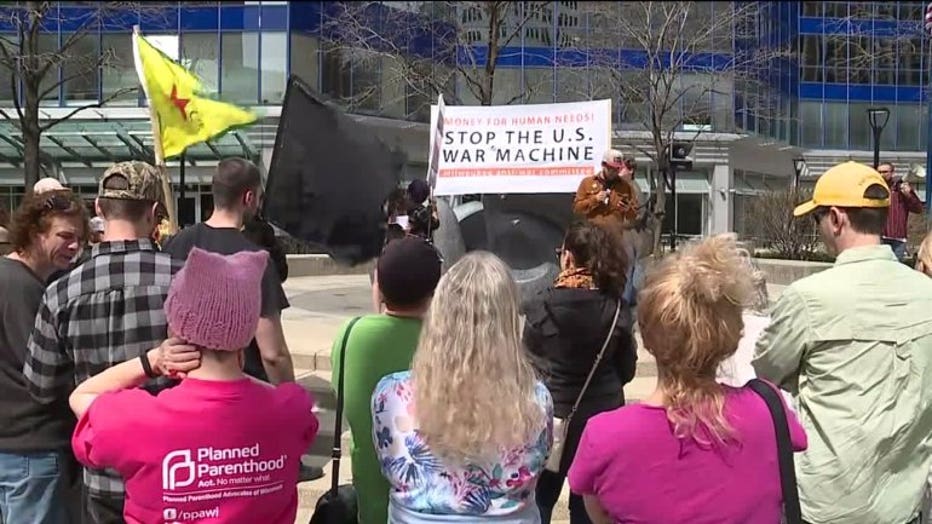 Russia's foreign minister is reportedly calling for an investigation into U.S. missile strikes in Syria.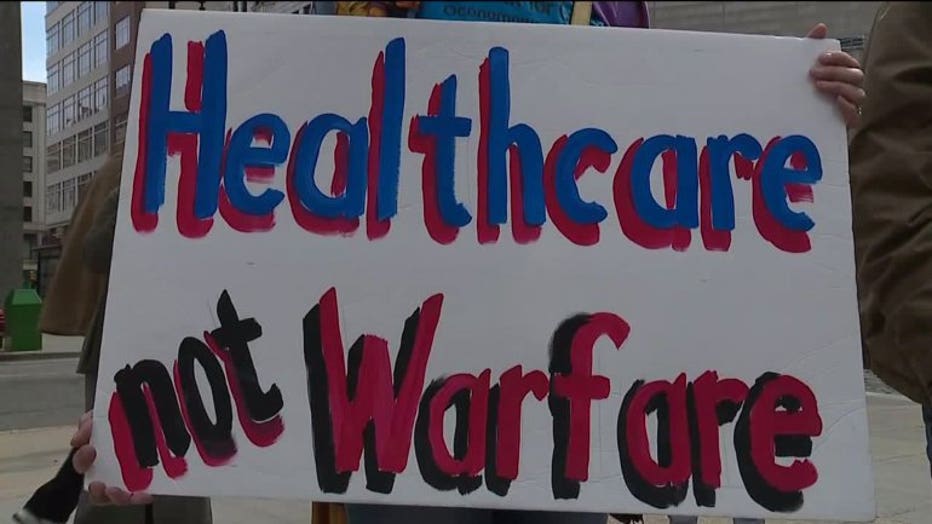 Secretary of State Rex Tillerson is set to meet with top Russian officials in Moscow on Tuesday, April 11th.