Prosecutors: Man shot, wounded by UWM police had stolen gun, machete, hatchet, ammunition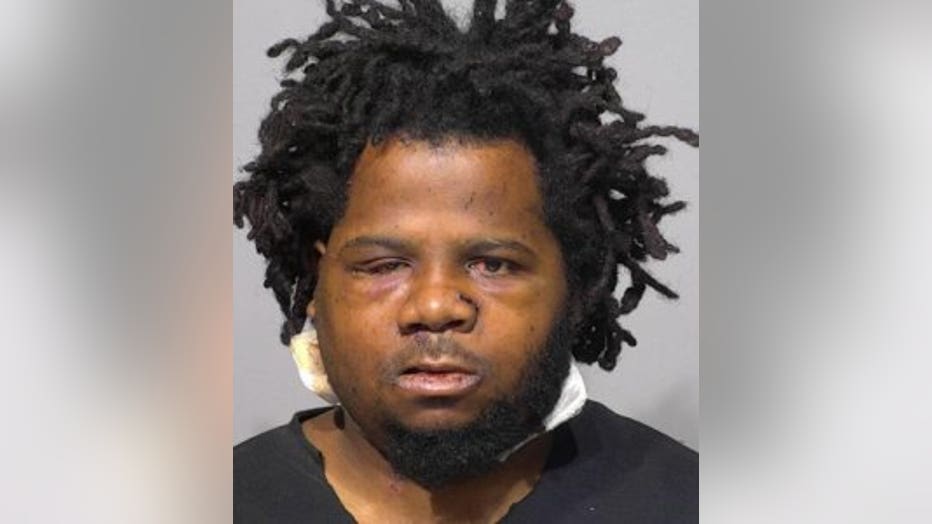 MILWAUKEE -- New details were revealed in the shooting of a man by University of Wisconsin-Milwaukee police on March 19 -- when charges were filed against that man on Thursday, April 11. Prosecutors said there was a similar incident involving UWM police in 2018.

Irie Payne, 30, of Milwaukee faces three felonies and a misdemeanor:


According to a criminal complaint, UWM police on March 19 received a call for service at the Fine Arts Theater Building, "due to a male found sleeping in the basement" of the building that was closed to the public. A sergeant and lieutenant responded, and Payne admitted he'd been sleeping in the building. The complaint says Payne was resistant about identifying himself initially, but he did provide an ID card. It was learned that UWM police had contact with Payne in 2018 for the same circumstances.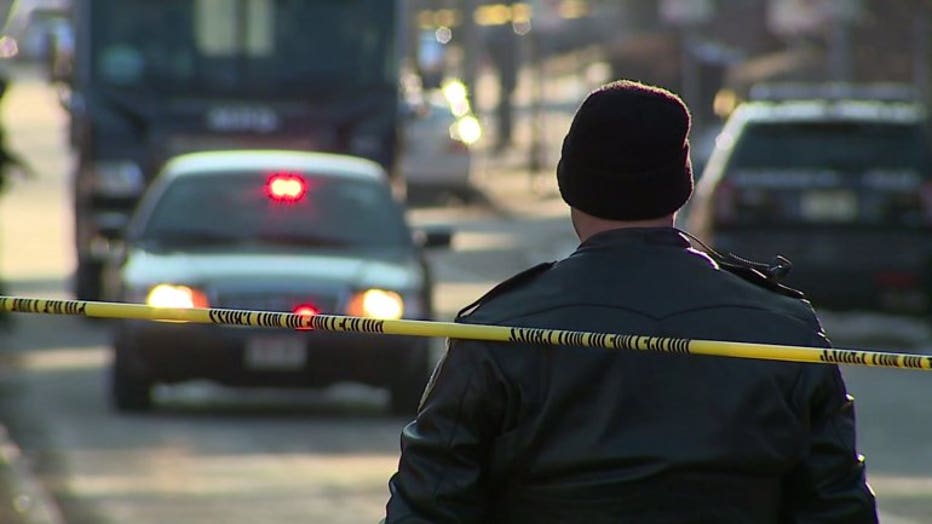 Officer-involved shooting on UWM campus


While the lieutenant was speaking with Payne, the complaint said the sergeant learned Payne had a sheathed machete, a sheathed hatchet, a pack of zip ties, a paintball-style mask and a box of ammunition in a backpack. He was asked whether he had a weapon, and ordered to remove his hands from his pockets twice, the complaint said. According to the complaint, Payne "began to run toward the loading dock area in an attempt to flee from the officers." The lieutenant attempted to grab his arm, but he continued to pull away. The lieutenant was able to latch onto him from behind, similar to a bear hug, as Payne was "actively trying to break" away. Payne then began reaching into his pocket with his right hand, "as if he was trying to retrieve something but it was stuck," the complaint said. The lieutenant believed he was reaching for a firearm.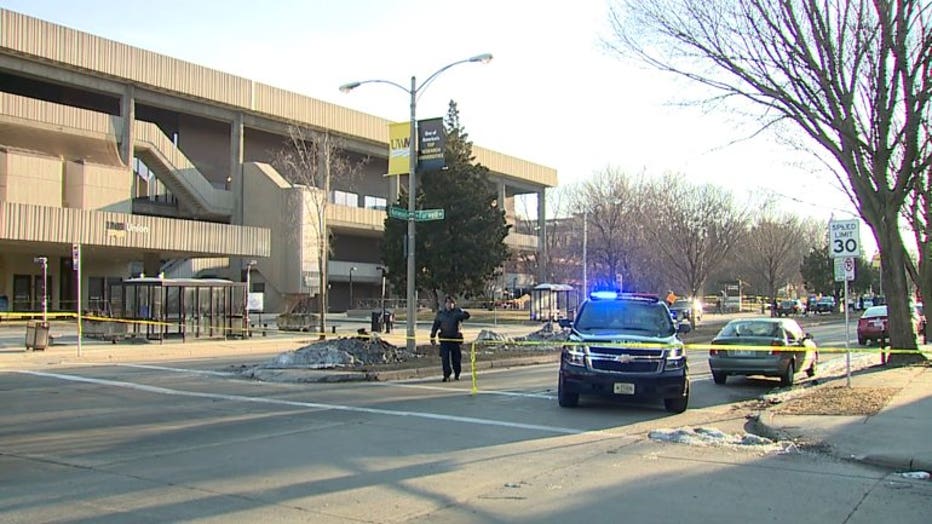 Officer-involved shooting on UWM campus


The sergeant observed Payne retrieve a firearm with his right hand, with the muzzle pointed up near the officers' heads. "Fearing that Payne would use the firearm," the sergeant discharged his firearm, striking Payne, who fell to the ground. The firearm he was holding was knocked away from him by the lieutenant. While he was on the ground, Payne "continued to actively resist" the lieutenant. The sergeant retrieved the firearm Payne had been holding, and both officers gave Payne commands in an effort to gain control of him as he "continued to struggle and resist." The complaint said Payne was able to get up on his feet as the lieutenant fell off of him. Payne then began to walk toward the sergeant "despite multiple commands to stop." The sergeant then used a Taser on Payne, but he "continued to move toward the officers in an aggressive manner," the complaint said. Payne was taken to the ground after the Taser was deployed, and he was taken into custody.

"I don't think it's OK," said Eddie Chapman, UWM graduate.

Classes weren't in session that day, but many students were still on campus for work and say the entire series of events has left them uneasy.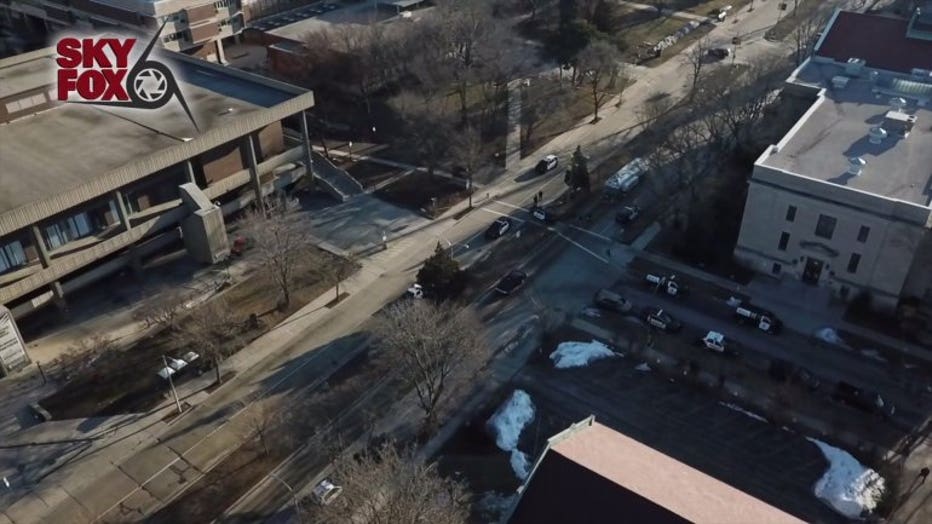 Officer-involved shooting on UWM campus


"I feel like shooting someone on campus is more dangerous than sleeping on campus," said Chapman.

"That's kind of scary but I guess it's good that we were all on spring break and no one was really there," said Ana Gutierrez, UWM graduate.

Medical personnel were summoned to treat Payne and the officers. Both officers were taken to the hospital, where the lieutenant was diagnosed with a concussion. Payne was also taken to the hospital.

The complaint said the handgun recovered from Payne was reported stolen out of Wauwatosa in November 2018.

Online court records showed two open cases against Payne. In March 2019, he was charged with felony bail jumping for failing to report to court for a jury trial on March 18 -- the day prior to his incident with UWM police. In December 2017 he was charged with vehicle operator flee/elude officer, second degree recklessly endangering safety, carrying a concealed weapon and resisting or obstructing an officer.

Payne has an initial court appearance scheduled in the latest case on April 12.

UWM Chancelor Mark Mone issued this statement:

"Dear UWM Faculty, Staff and Students:

Milwaukee District Attorney's Office filed a criminal complaint today against the suspect who was shot on the Milwaukee campus last month. We know those charges will generate significant news coverage and we want you to be informed as those stories appear.

We previously shared that the shooting incident occurred the morning of March 19 in our Peck School of the Arts Fine Arts Complex. Two UWM Police Department officers responded to a report of a man sleeping in the complex while it was closed. As detailed in the criminal complaint, the man was discovered with a sheathed machete, a sheathed hatchet, a pack of zip ties, a paintball-style mask and a box of ammunition in his backpack. He refused to disclose whether he had a weapon on him or remove his hands from his pockets. He attempted to flee and an officer grabbed him. While the officer was trying to physically subdue him, he reached back into his pocket and grabbed a loaded firearm that was visible to the other officer, after which he was shot by the other officer. The loaded firearm was recovered from the scene. The man continued to fight the officers after being shot. The officer who attempted to physically subdue him suffered a concussion during the struggle.

Today, the suspect, Irie Payne, was charged with three felonies and one misdemeanor, including:




Second degree recklessly endangering safety


Resisting an officer causing substantial bodily harm to officer


Bail jumping (Felony)


Carrying a concealed weapon




Mr. Payne remains jailed with an active no-contact order which bars him from our campus and residence halls if he is released from jail.

Meanwhile, and following standard guidelines in an officer-involved shooting, a separate investigation continues through the Milwaukee Area Investigative Team, led by the Oak Creek Police Department. UWM provided both entities with body camera footage from this incident. I will keep you updated as that investigation concludes.

The shooting incident was an extraordinary situation and an anomaly at UWM. We are fortunate to have an environment where people's safety is paramount. Resources for students, faculty and staff are provided at the bottom of this message.

As further details become known, we ask that you please respect the privacy of all the members of our staff who were directly involved with or exposed to the shooting incident."