Prosecutors: Driver with revoked license tried to have truck reported as stolen after fatal hit-and-run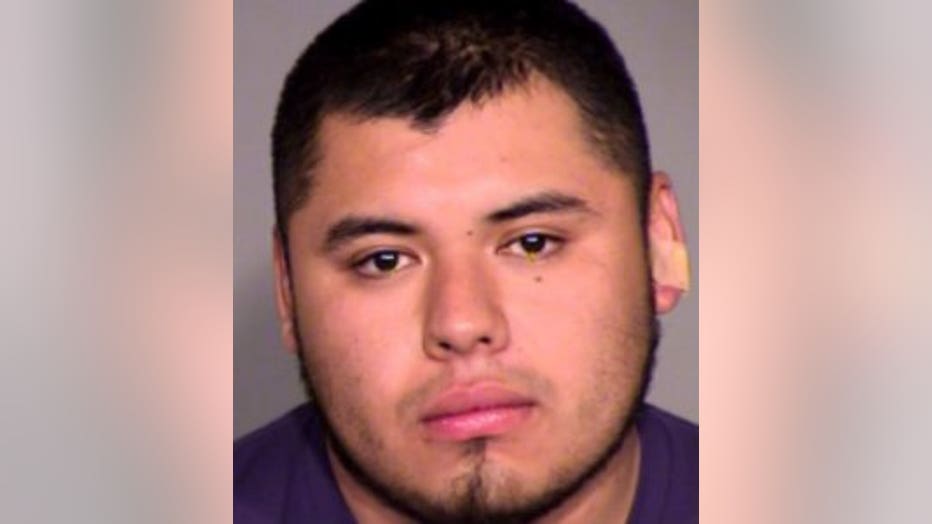 MILWAUKEE -- Prosecutors say a man with a revoked license due to a prior OWI offense tried to have his sister's pickup truck reported as stolen at gunpoint after a violent hit-and-run crash caught on camera, which took the life of a mother and injured her son after they left church on Super Bowl Sunday. Four people fled the truck after the crash, and one of those people, a passenger in the truck at the time, helped police identify the driver, who is now charged. It's important to note: He is NOT in custody.

Juan Mata-Chavez, 27, of Milwaukee faces one count of knowingly operating a motor vehicle while revoked, causing the death of another, and one count of hit-and-run resulting in death.

The crash happened Sunday, Feb. 4 near 15th and Lincoln, and it was caught on camera.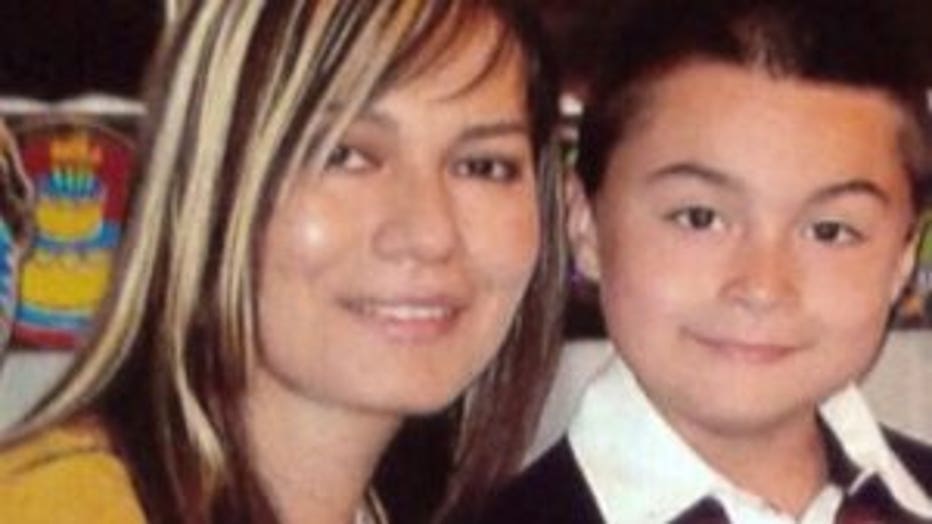 Monica Hernandez, 43, died as a result of injuries suffered in the crash. Her son, 13, was hurt. They were coming back from church at around 11 a.m. when it happened.

According to a criminal complaint, a Toyota Corolla was found at the scene with severe damage to the front end. Aid was being rendered to Hernandez. At the hospital, it was determined she had suffered broken femurs and "avulsions" in both legs, along with internal bleeding. She died during surgery, and an autopsy revealed the cause of death as multiple blunt force injuries secondary to a motor vehicle collision.

Her son told investigators he was the front seat passenger of the Corolla, driven by his mother. He said their vehicle was struck by a blue pickup truck.

A witness told investigators he was inside the nearby La Conoa restaurant when he heard the loud crash outside. He said he saw a Toyota had struck his vehicle outside the restaurant, and there was a blue Ram pickup truck in the middle of the intersection. He said he saw three people -- two males and a female, get out of the truck through the driver's side door. He said he yelled at them not to leave. He said one of the males, wearing a red shirt, pointed a handgun at him -- so he ran to his own car to get his own gun. He said he then realized all three people had left the scene.

"He told them 'please don't leave. Why are you leaving? Face the consequences.' They pulled a gun out and put it in his face," Nattalie Lopez, witness said.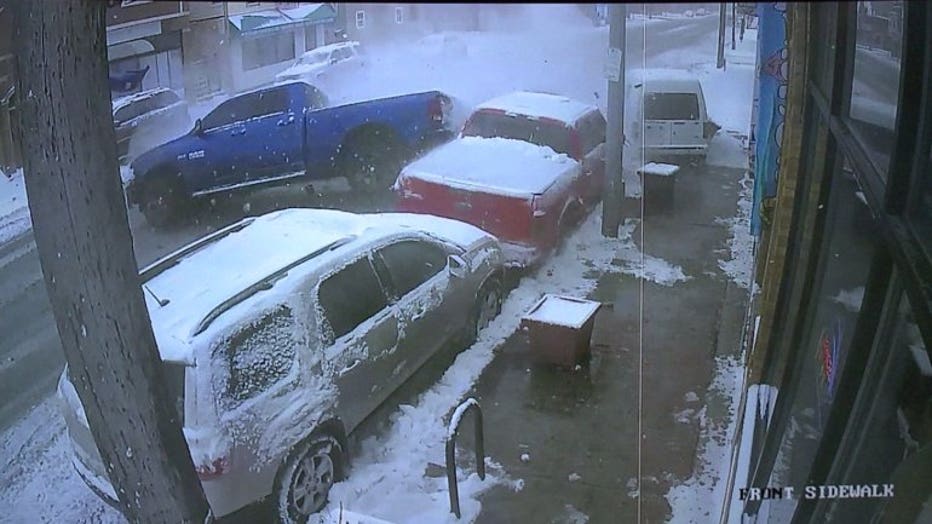 Fatal crash at 15th & Lincoln, Milwaukee


Another witness who went to the truck after the crash to see if anyone needed help was able to provide a description of the individuals inside. She said the person in the driver's seat was a Hispanic male wearing a blue baseball cap and the person in the front seat was a Hispanic male wearing a red shirt. The person in the back seat was a Hispanic female wearing a white sweater. When she saw the  man in the red shirt holding a gun, she went back into the restaurant.

Surveillance video shows a pickup truck headed east on W. Lincoln Ave. at a high rate of speed, before it spins out of control, crosses the center line and collides with the Toyota.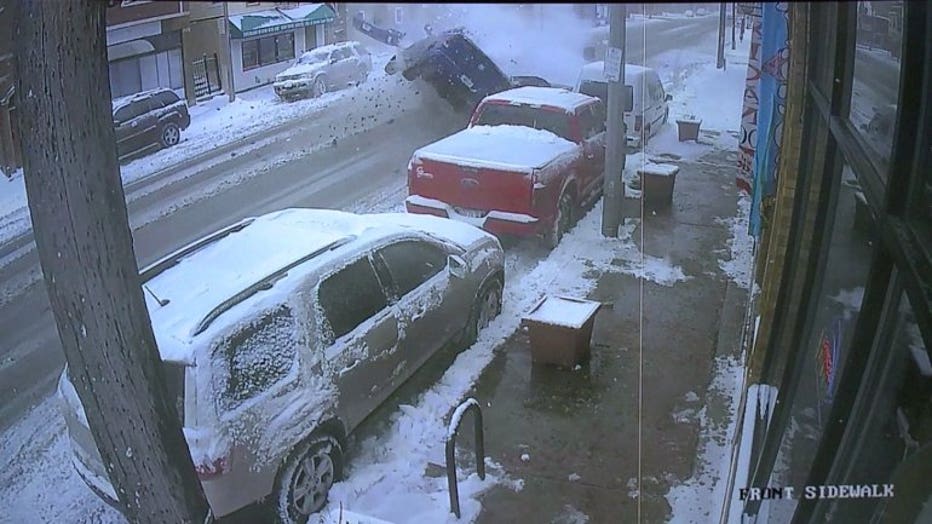 Fatal crash at 15th & Lincoln, Milwaukee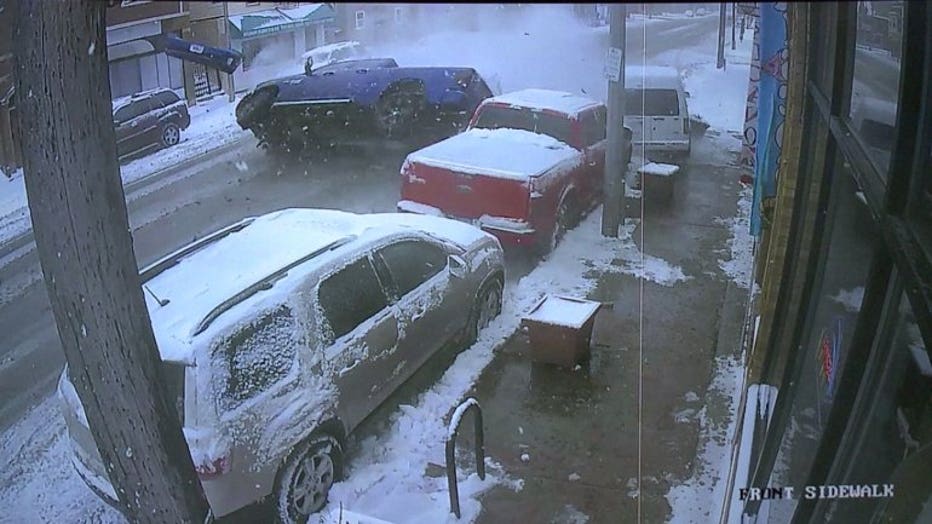 Fatal crash at 15th & Lincoln, Milwaukee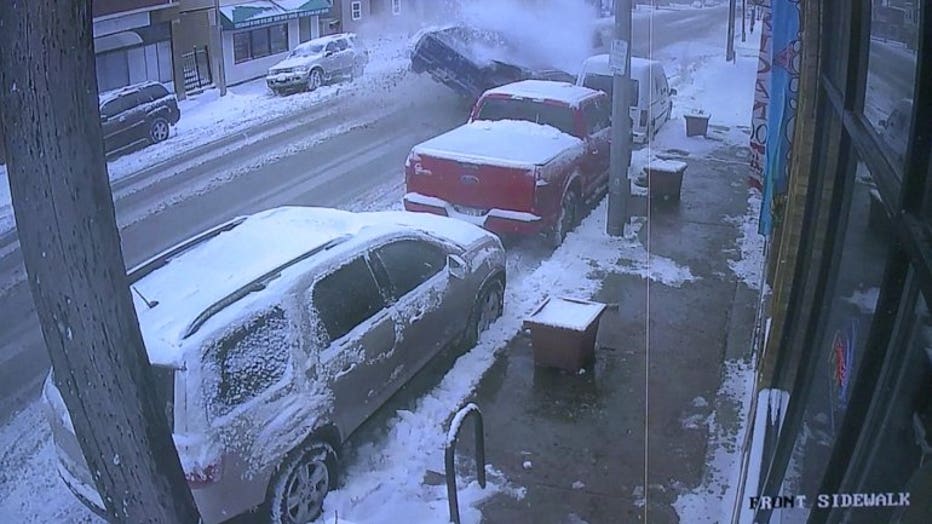 Hit-and-run near 15th and Lincoln


Several witnesses rushed to try to help the mother and her son.

"They tried to help the mom and she was screaming 'where's my son? Is he OK?' She was very bad. Her leg was broken," Lopez said.

Lopez tended to the child.

"He was very sad. I noticed his hand was bleeding. I could only imagine the pain he was going through right now. I didn't want him to see his mom like that," Lopez said.

"The look in her eyes was hopeless. Her face is severely injured. She is trying to ask for help. The look on people's face -- they are helpless and you cant hep them. It haunts you," Loai Atali said.

Investigators checked DOT records, which revealed the owner of the truck. That truck was reported stolen to Milwaukee police on Feb. 4 -- about a half-hour after the crash happened. The owner reported it was taken in an armed robbery -- but during questioning, the owner admitted that was false, and her brother, Juan Mata-Chavez, had her truck. She said he called her and told her to report the truck had been taken in an armed robbery. She identified her truck as being involved in the crash after she was shown surveillance video.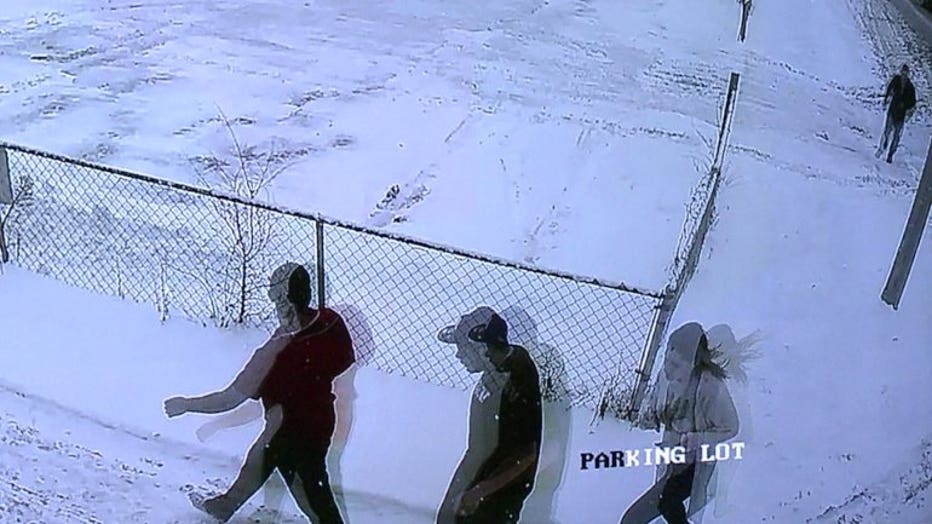 Suspects in hit-and-run near 15th and Lincoln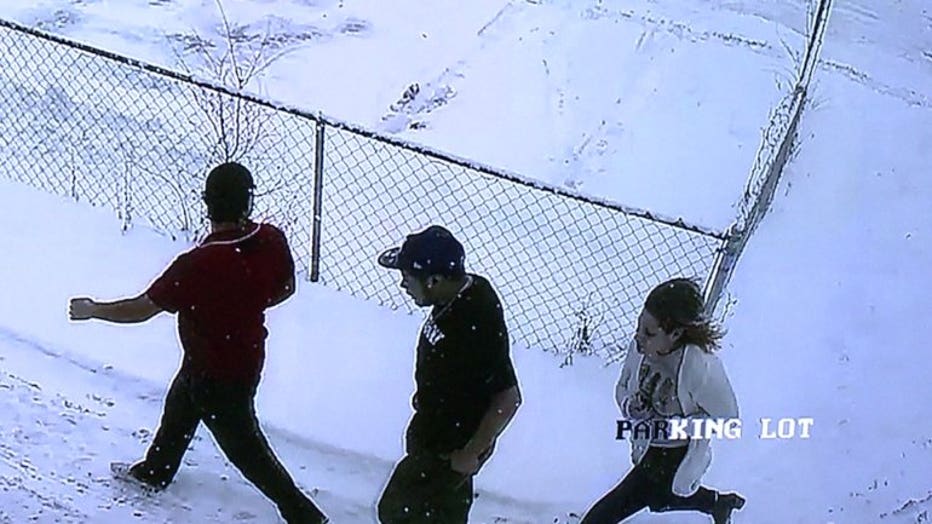 Suspects in hit-and-run near 15th and Lincoln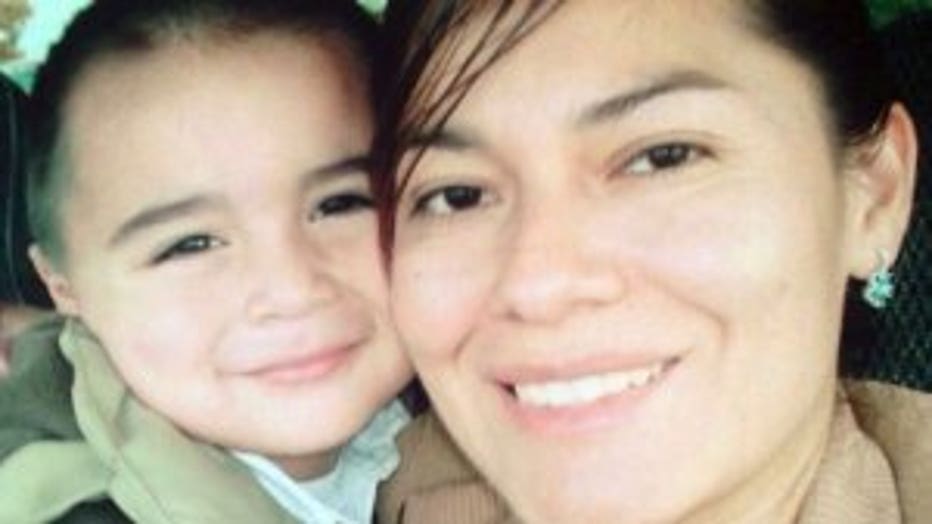 Milwaukee police received information that helped them identify the female in the truck at the time of the crash. She came in to police and reported she was inside the vehicle at the time of the crash, and she heard the female in the other car had died. She said "she could not live with that in her heart." The complaint says she told investigators she got a message from her friend "Carlos Mata" asking if she wanted to get something to eat. She agreed, and he picked her up around 10:30, and there were two other males in the car -- with "Carlos" driving. She said they were headed east on Lincoln at a normal speed, and when she saw a man crossing the street, "Carlos" braked, and lost control of the truck, which went sideways. She said she saw a car coming toward them but she didn't remember the impact. She said the next thing she remembers is someone opening her door, grabbing her hand and running away from the crash scene. She said she and the three males eventually split up and she called her sister for help.

She was able to identify the driver of the truck as Juan Mata-Chavez, a person she knew as "Carlos Mata."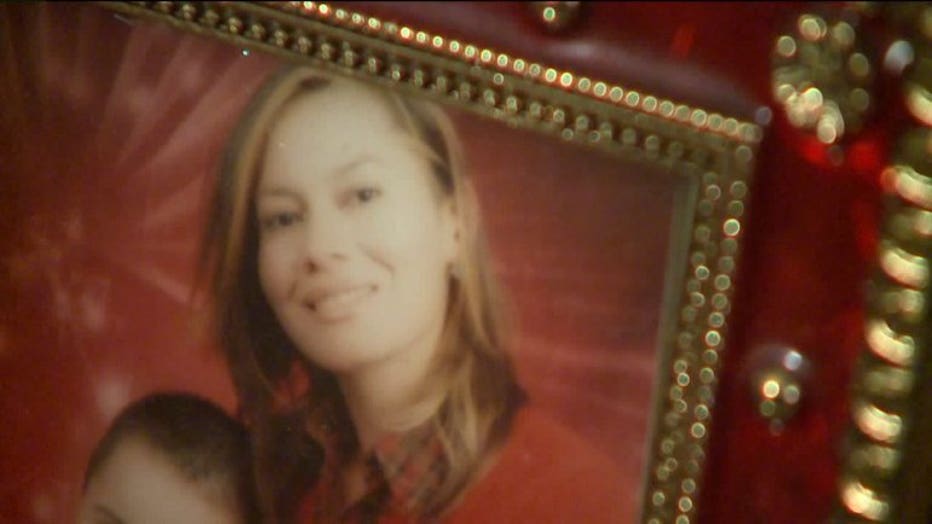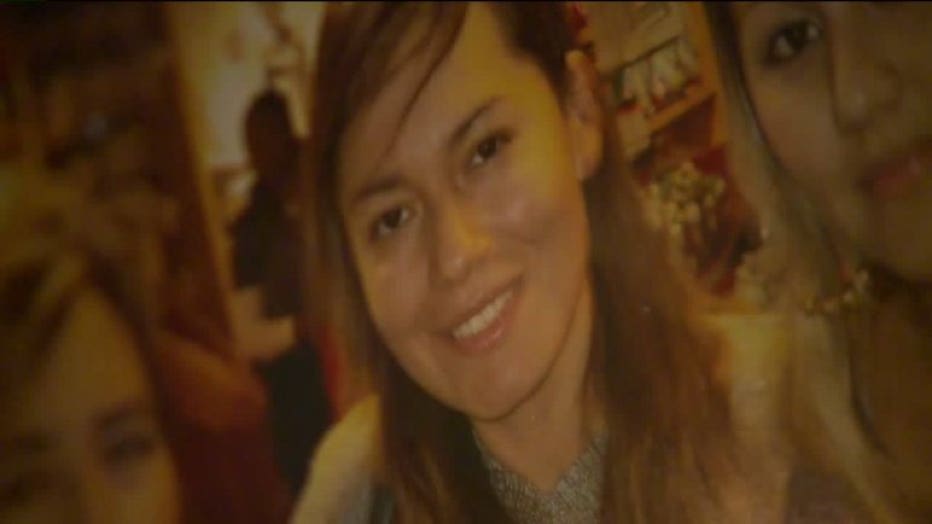 Police say records show Mata-Chavez had been issued a probationary license which had been revoked on May 13 following a municipal citation for OWI.

The medical examiner's report from this incident indicates the pickup truck was being driven "at freeway speeds on a city street," with snow and slush on the street. The posted speed limit in the area is 30 miles-per-hour.

If you have any information as to Mata-Chavez's whereabouts, you're asked to contact police at 414-935-7360.  

"This kid lost his mother because of you I hope to turn yourself in," Lopez said.

Meanwhile, a GoFundMe.com account has been established to help with funeral expenses for Monica Hernandez.