Prosecutors: Accused of killing mother of his child, man crawled through window in middle of night


MILWAUKEE -- 18-year-old Hakeem Tucker of Milwaukee is now charged in the fatal shooting of Stephanie Jones. Jones' father was injured in the shooting incident.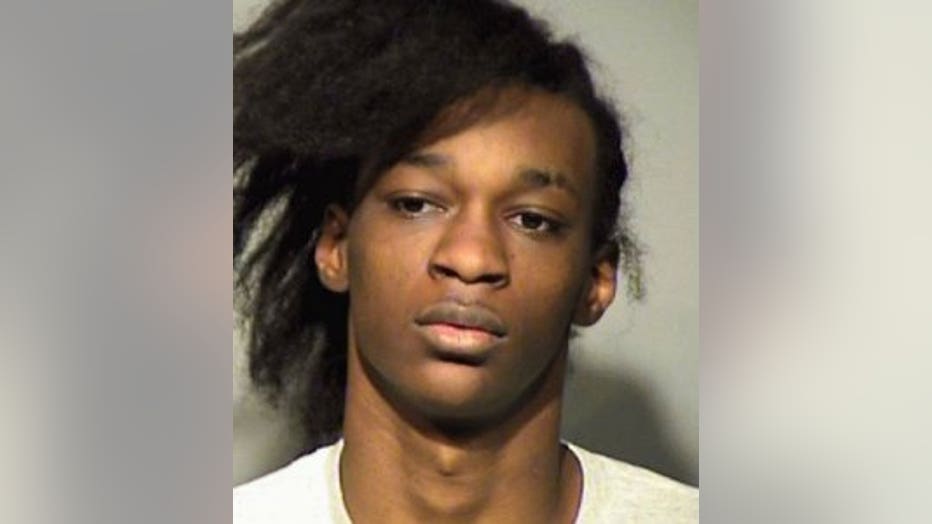 Tucker faces the following felony counts:


Prosecutors said Jones' mother told police prior to the shooting, Tucker had been stalking her daughter, threatening to kill her and had pointed a pistol at her numerous times.

According to the criminal complaint, officers were called to a home near 41st and North around 2:15 a.m. on Tuesday, January 3rd to investigate reports of a shooting. When officers arrived on the scene, they found 18-year-old Stephanie Jones and her father -- both suffering from gunshot wounds. Jones died at the scene despite life-saving efforts. Jones' father was taken to a hospital for treatment of his injuries.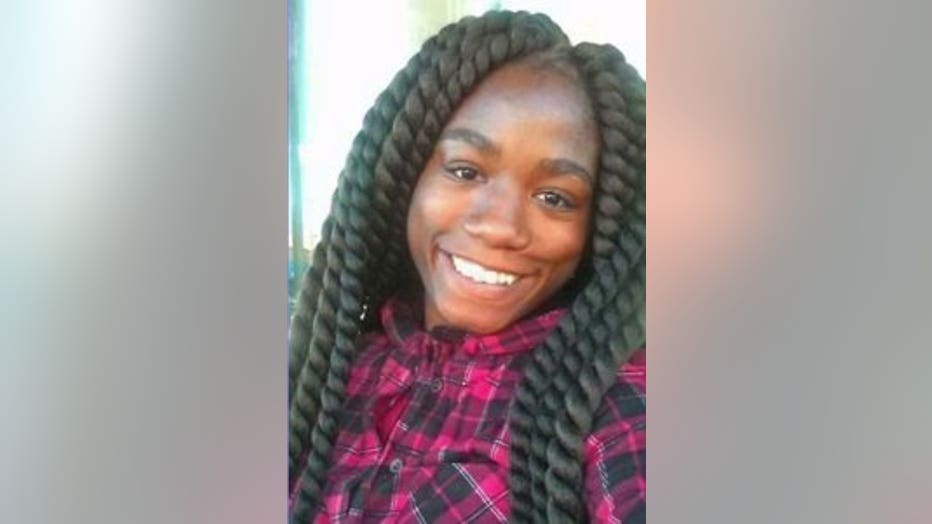 Jones' mother spoke with investigators in the wake of the shooting.

She indicated that she saw Tucker "crawl through the window and into her bedroom" that Tuesday morning. She stated Tucker was "physically abusive to Stephanie."

The complaint indicates Jones' mother called out in alarm when Tucker entered the bedroom -- and that's when Jones' father rushed into the bedroom. A struggle between Jones' father and Tucker began. Tucker was apparently armed with a semi-automatic pistol at the time.

At one point, the complaint indicates Tucker broke free from the grasp of Jones' father, pointed the pistol directly at him, and then shot him. Jones' mother stated "she observed (Tucker) then turn around and shoot Stephanie in the chest." That's when said "she gathered up her grandchild and exited the residence, fearing that (Tucker) intended to murder everyone in the home."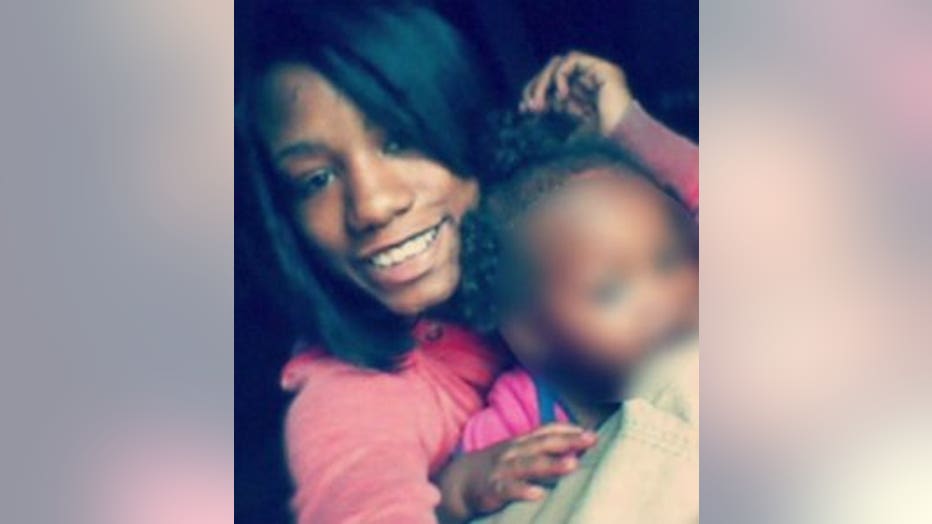 It wasn't until two days later when police investigated a suspicious vehicle near 72nd and Capitol that they came across Tucker. The complaint indicates Tucker was in possession of a loaded 9mm semi-automatic pistol. When officers were patting Tucker down, the complaint says Tucker "brought the gun up, shouting 'Shoot me! Shoot me!'" An officer took control of Tucker's hand and arm, disarmed him, and put him on the ground. Tucker was arrested.

"It was just reactionary to grab (the gun) right away," said Officer Evan Domine, Milwaukee Police Department.

Four officers, including Domine, were praised by Milwaukee Police Chief Ed Flynn for their arrest of Tucker, and restraint while taking him into custody.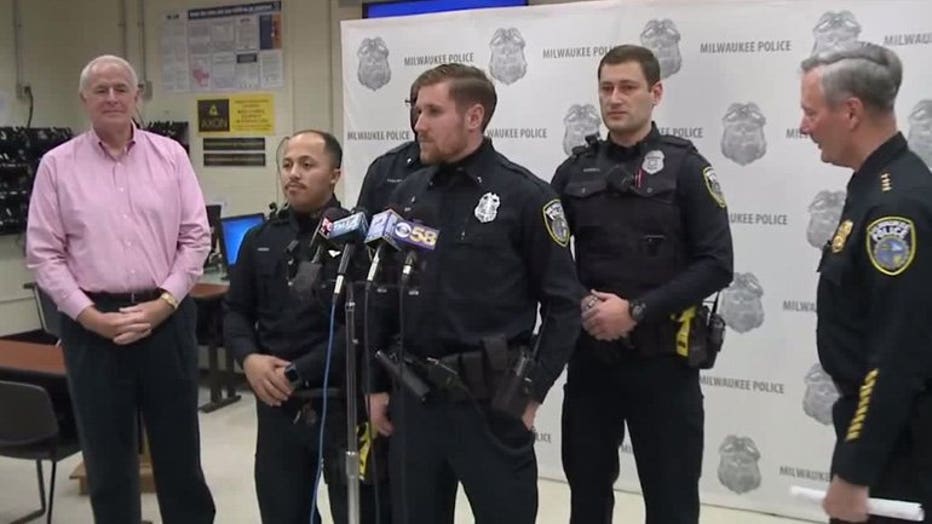 Officers involved in the arrest of Hakeem Tucker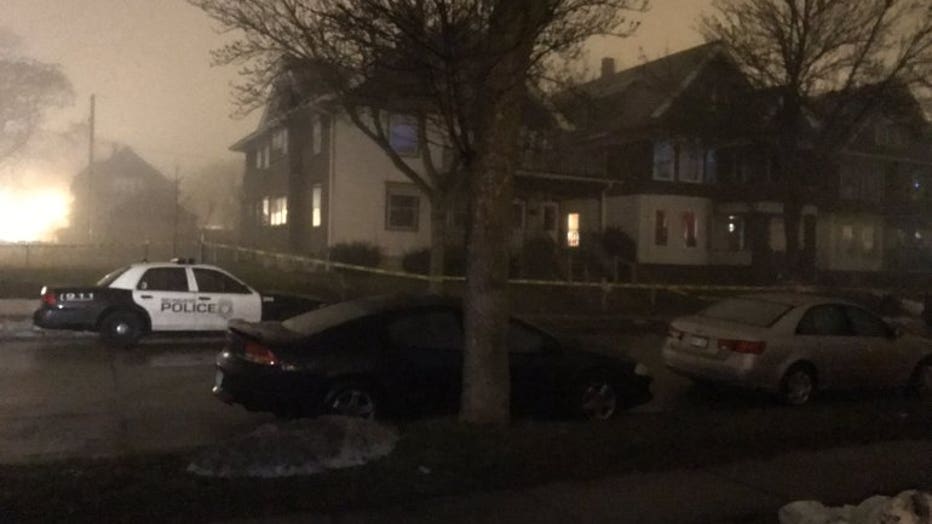 When questioned by investigators, Tucker had a different perspective on the events that led to Jones' death. He said when he showed up at Jones' house that January morning, he saw Jones' father had a gun. Tucker said he and Jones' father fought over the gun -- and the fight spilled into the residence. Tucker "claimed that he himself had been shot in the leg during this struggle but refused to show the wound to the detectives."

The complaint indicates Tucker later "asked to see a photograph of Stephanie lying dead on the floor. (Tucker) stated that he wanted to see that photo again because he did not get a chance to see her run into the other room and collapse. (Tucker) then started to laugh."

Tucker made his initial appearance in court on Monday, January 9th. Bond was set at $500,000. His preliminary hearing is scheduled for January 18th.