Project Clean & Green: DPW crews will pick up your unwanted household items for free


MILWAUKEE -- Warmer temperatures have arrived, signaling that spring is finally here -- and that means it's time for some spring cleaning. Milwaukee Mayor Tom Barrett on Tuesday, April 24 officially announced the launch of the 2018 "Project Clean & Green" initiative.

It will run until June 11 -- and each week, City of Milwaukee Department of Public Works officials will pick up your unwanted household items at no charge to you!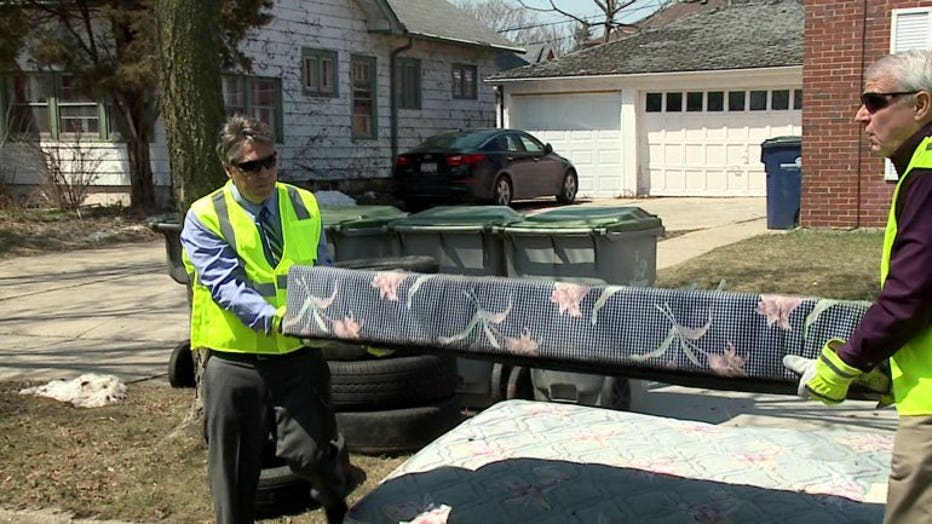 Project Clean & Green: Alderman Michael Murphy, Mayor Tom Barrett


"That means it's time to clean out your garage, clean out your basement, clean out your attic," Mayor Barrett said.

DPW crews are picking up unwanted bulky items, including furniture, mattresses, up to two cubic yards of tree trimmings and leaves, yard and garden waste and up to five tires.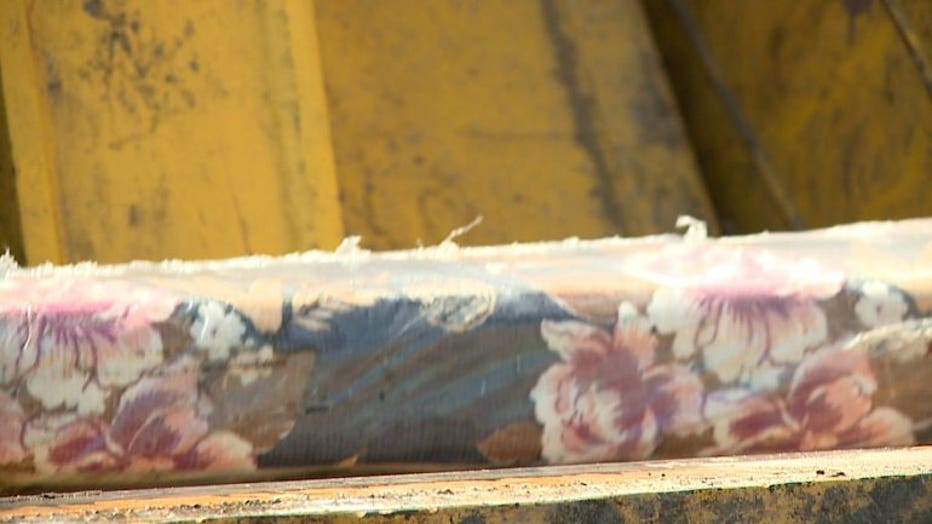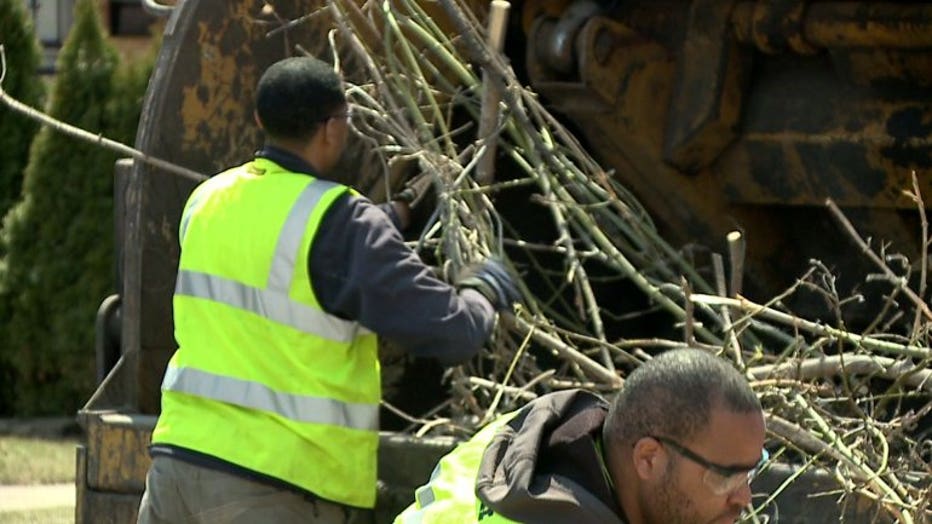 "It's really a way for our neighborhoods to make sure that during the course of the summer, we don't have this stuff strewn around the city," Mayor Barrett said.

On Tuesday, Mayor Barrett got his hands dirty -- kicking off the event by tossing items from the curb to the cleanup truck.

"This is a time when everybody can be part of the same team," Barrett said.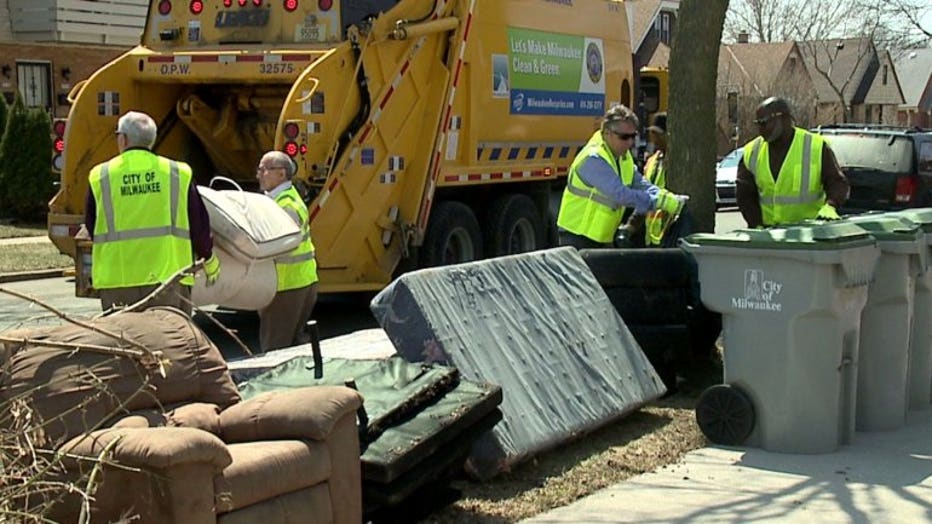 Milwaukee has been divided into seven "Clean & Green" zones by aldermanic district. CLICK HERE to view the map.

"On the day Clean & Green is in your neighborhood, we ask you next to your garbage to put these items," Barrett said.

The best part: what would normally cost $50 to $150 is completely free to residents.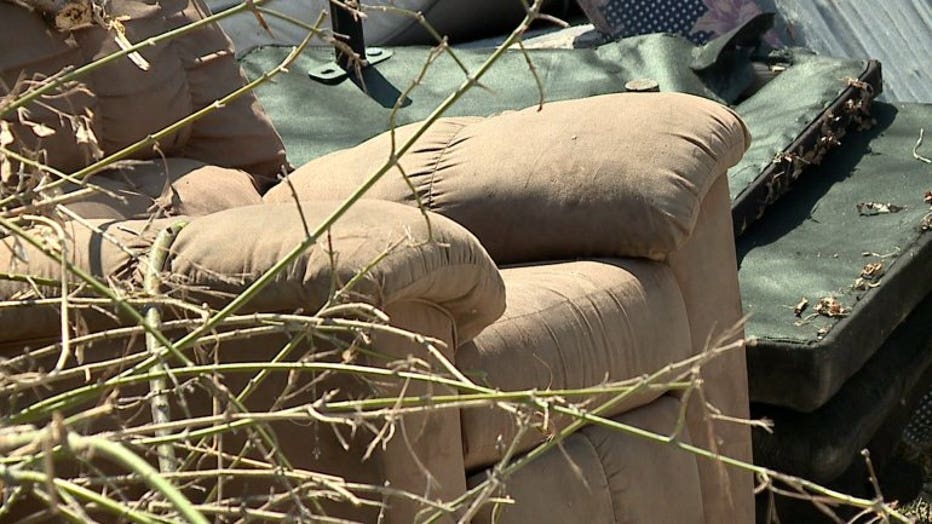 "We save money because it allows us to do it in a very organized fashion. You benefit and the taxpayer benefits, so it's a win-win situation for everybody," said Barrett.

It's an opportunity to knock out your spring cleaning and improve the city all at once.

"Let's get out there and work together and keep our city beautiful," said Milwaukee Alderman Michael Murphy.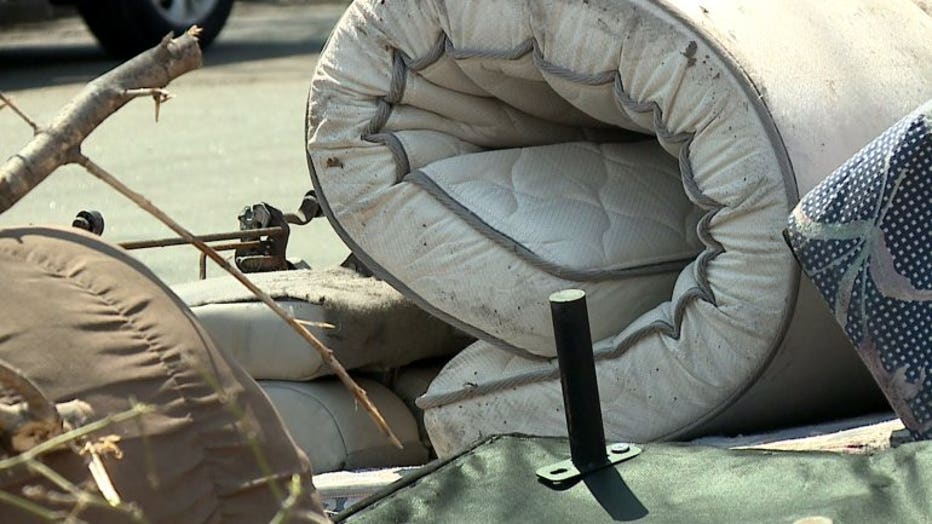 New this year, you can use brown paper yard waste bags for yard waste, or you can simply place it in piles at your garbage collection point. Officials noted in a press release that you must place grass clippings in a brown paper yard waste bag. This will be the only time the city will pick up grass clippings.

For curb pick-up, you're asked to please ensure that all items, including brush and leaves, are kept out of the street and instead placed along the area between the sidewalk and curb, on the lawn edge if there is no sidewalk, or at the end of the driveway. For alley collection, place items at the alley line.

Items that will not be picked up include appliances, televisions and other electronics, construction debris, paint and paint thinner, motor oil and other hazardous waste.

Many of these items can be taken to either of two "Drop Off Centers" for proper disposal. For a list of accepted items, "Drop Off Center" locations and hours of operation, CLICK HERE.

For household hazardous waste, CLICK HERE for Milwaukee Metropolitan Sewerage District information on three permanent sites as well as mobile collection events.

If you miss your "Project Clean & Green" pickup date, you're asked to please use the "Drop Off Centers" to dispose of your items.

Brush collection of up to two cubic yards is provided for free April through November -- by request.