President's response on white supremacists sparks partisan divide
MILWAUKEE - People from both sides of the political aisle on Wednesday, Sept. 30 reacted to President Donald Trump's response when asked to condemn white supremacists groups during the first presidential debate.
The president and Joe Biden met for the first of three debates on Tuesday night, Sept. 29.
"He fans the flames of racial bigotry," State Sen. LaToyna Johnson (D-Milwaukee) said of the president.
"They're going to (do) whatever they can to come after this president, try to knock him down, try to call him a racist, it's simply not true," Andrew Hitt, Republican Party of Wisconsin chairman, said.
The question from debate moderator Chris Wallace to President Trump that sparked the controversy: "Are you willing, tonight, to condemn white supremacists and militia groups and to say that they need to stand down and not add to the violence in a number of these cities, as we saw in Kenosha and as we've seen in Portland?"
The president responded that he as "prepared to do that," but that almost everything he sees is "from the left wing, not the right wing." He added that he is "willing to do anything. I want to see peace."
After a back-and-forth with Wallace and Biden -- during which the two called on the president to blatantly condemn such groups -- the president said: "Proud Boys, stand back and stand by."
"That comment says it all, 'stand back and stand by,'" Johnson said. "What would they be standing by for?"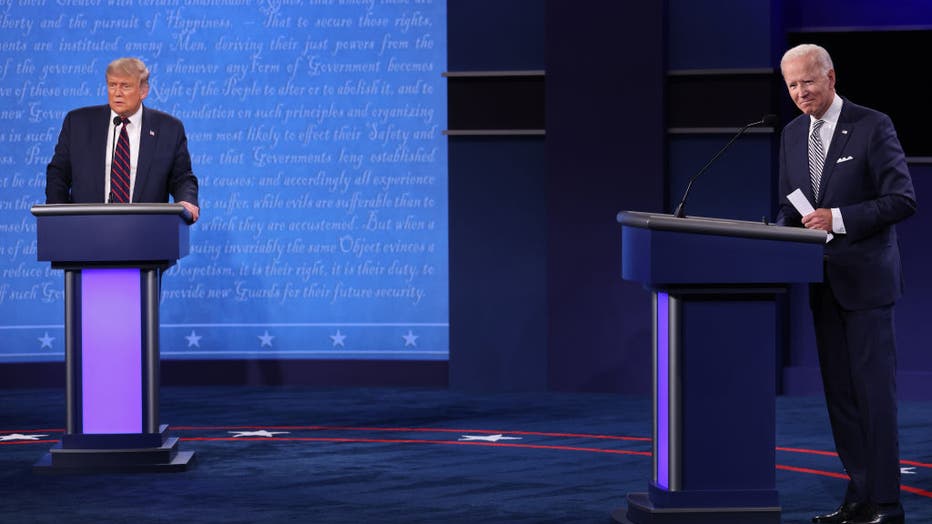 President Donald Trump and Joe Biden look at the end of the first 2020 presidential debate (Win McNamee/Getty Images)
Hitt said the president, who said "I can do that" -- "that" being to denounce the groups in question, was clear in his response during the debate.
"He can denounce those groups. Of course, then there was evidently a magic sentence that he was supposed to give," said Hitt. "I can tell you no matter what the president would have said last night, there would have been criticism, and critiques, regardless."
Johnson said, because the comments come from the nation's highest office, it gives people a pass to express and act on racial biases "that otherwise probably would have never allowed to manifest in the way that they have now."
President Trump on Wednesday said he does not know who the Proud Boys, a far-right group, are. He added that whoever they are, they need to stand down and let police do their work.
The Proud Boys identify themselves as "Western Chauvinists" and celebrated the president's mention.
The hour-and-thirty-five-minutes-long debate was packed with interruptions, insults and other controversies as the candidates sought to sway undecided voters.
"Definitely the oddest presidential debate I've seen in my lifetime," said undecided Wisconsin voter Michael Maynard.
The president warned of mail-in voter fraud during the debate. Something Milwaukee Mayor Tom Barrett, a Democrat, said sets the stage for pandemonium.
"He's setting the stage, again, I think, to have as much pandemonium as possible to create as much discord if he doesn't come out with the victory on Nov. 3, or whenever the votes are counted in the days afterward," Barrett said.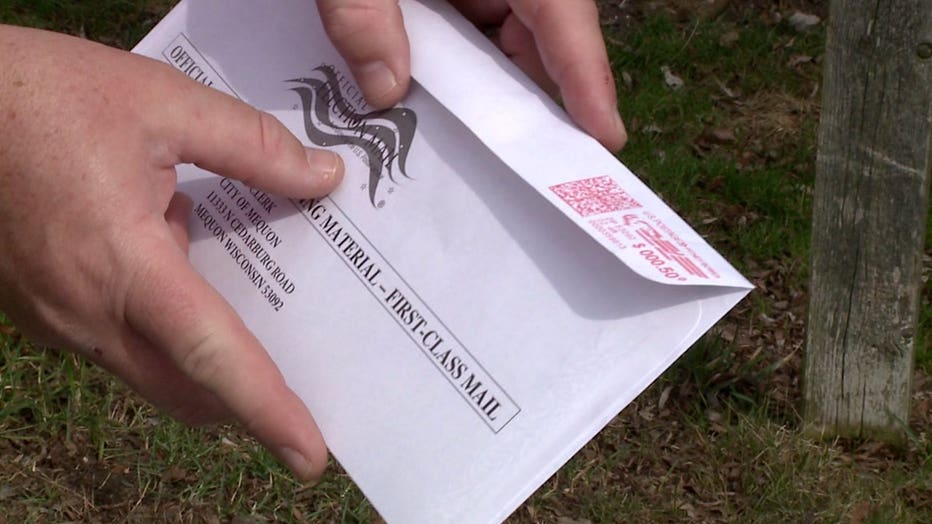 Hitt said voting absentee is perfectly acceptable.
"You ask for a ballot, you know that it's coming...you see when it's received by election officials," Hitt said. "That's very different than all-mail voting, universal voting, where you send out ballots to everybody."
The debate sid not sway Maynard, who has voted Republican in the past.
"I couldn't keep away from the distractions, to be honest. I felt like what they said, I already knew," said Maynard. "It felt like the other things that were going on in the debate kind of distracted me, I guess, from the information I needed to get."
A Marquette University Law School poll reported that roughly 3% of Wisconsin voters polled did not know who they would vote for.
Those voters carry huge importance in Wisconsin, where three of the past five presidential elections have been decided by less than a point.
FREE DOWNLOAD: Get breaking news alerts in the FOX6 News app for iOS or Android.
The Commission on Presidential Debates had cited Tuesday night's debate, planning to make changes to have a more orderly discussion of the issues. One possibility being floated it to allow the moderator to cut off speakers' microphones.
The next debate is the vice presidential debate on Oct. 7