President Trump visits Florida with Rosenstein to talk about security


ORLANDO, Fla. — With the deputy attorney general in tow, President Donald Trump is set to talk about policing and border security to police chiefs from around the world gathered in Florida.

Rod Rosenstein is flying with President Trump to Orlando for the president's speech to a meeting of the International Association of Chiefs of Police.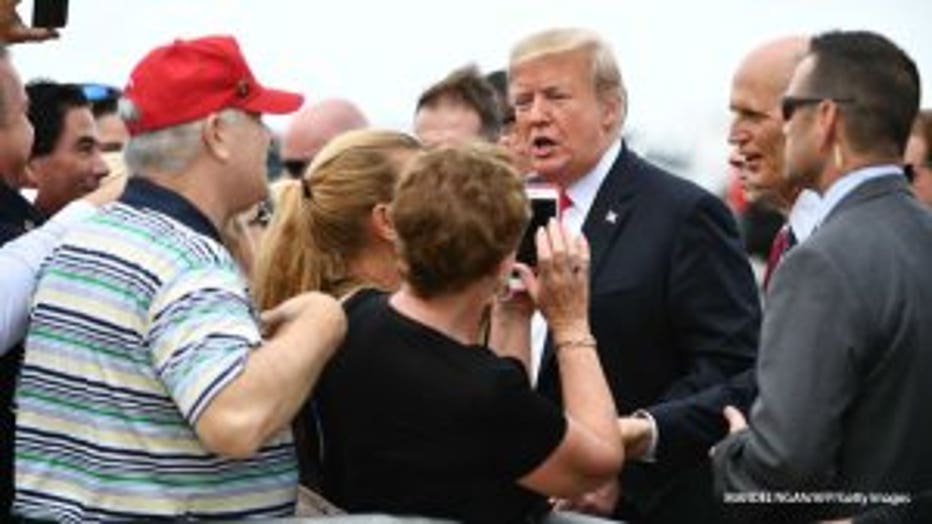 US President Donald Trump greets people upon arrival at Orlando International Airport in Orlando, Florida on October 8, 2018. (Photo by MANDEL NGAN / AFP)


President Trump told reporters as he was leaving the White House Monday that he doesn't have plans to fire the Justice Department's No. 2 official. But if he changes his mind, advisers have urged President Trump to wait until after the November midterm elections.

Rosenstein's status has been in question since reports surfaced last month that he had talked about recording President Trump to expose chaos inside the White House.

Rosenstein has denied the claims.