President Trump rallies in Wisconsin after thwarted pipe bomb attacks


MOSINEE, Wis. — President Donald Trump was in Wisconsin on Wednesday evening, Oct. 24 to boost Republican candidates with less than two weeks until the midterm elections. The Dairy State was a big win for the president in the 2016 election.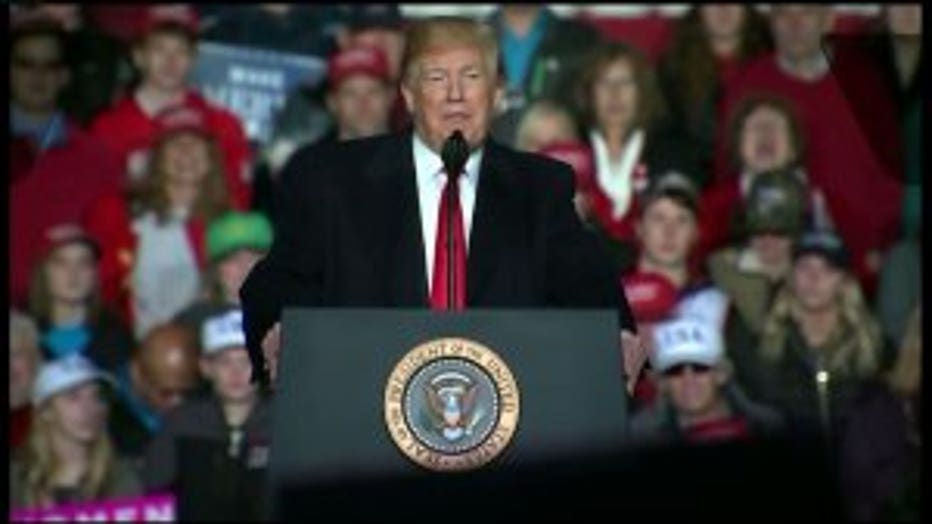 President Trump visits Mosinee


The visit comes as law enforcement officials scramble to find the perpetrator of the attempted bomb attacks against a slew of Democratic officials, including former President Barack Obama, Hillary Clinton and Rep. Maxine Waters, along with cable network CNN. The president told the crowd gathered that terrorism will not be tolerated.

The president then threw his support behind Senate candidate Leah Vukmir and Governor Scott Walker -- who is running for re-election.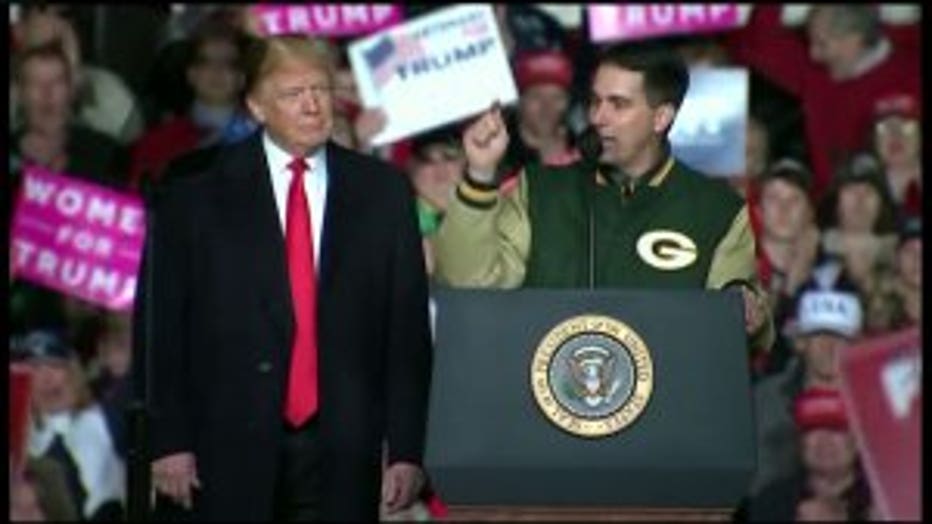 President Trump visits Mosinee


"Scott fights every day for you and all we need you to do is vote for him," the president said.

The president touted the Foxconn deal and the dairy industry alongside Walker.

"He's making dairy great again -- and it starts in Wisconsin," President Trump said.

The president said he was impressed by his own performance in Mosinee.




"By the way, you see how nice I'm behaving tonight. We're all behaving very well. Hopefully we can keep it that way," the president said.

The Democratic Party of Wisconsin said it is no surprise the president visited Wisconsin, as they are "actively working to undermine protections for Wisconsinites with pre-existing conditions."

Candidate Tony Evers' campaign also criticized the president's visit saying it is not surprise they're doubling down efforts.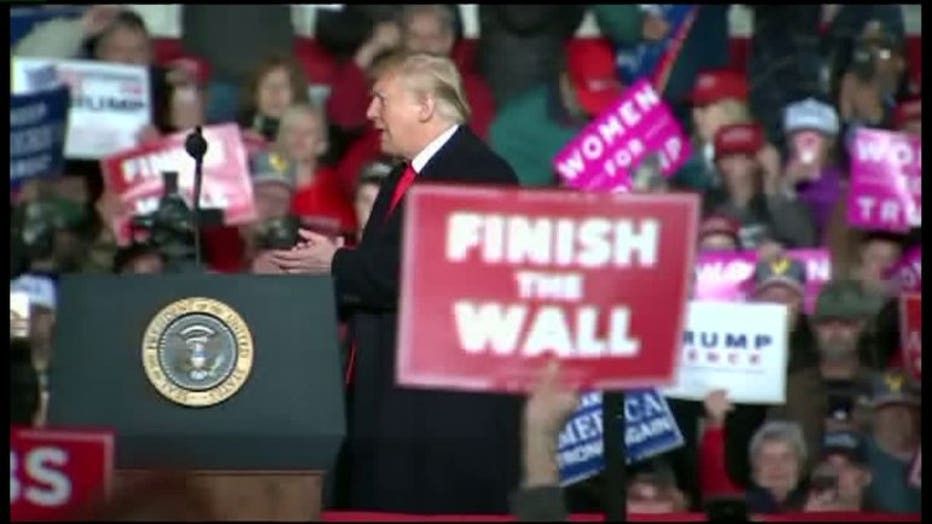 President Trump visits Mosinee